Georgia Hennessey
Hennessy's journey to a full-time domestic contract is a genuine feelgood story, having previously taken a break from the game after falling out of love with the sport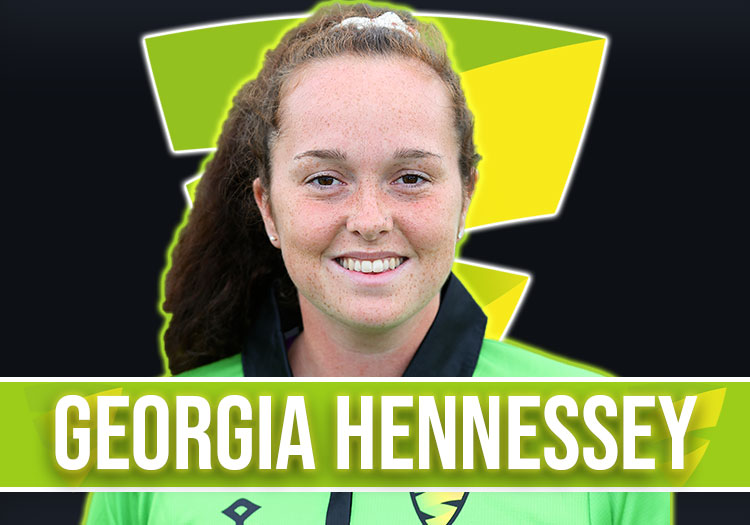 Date of birth: November 4, 1996
Role: Right-hand bat, right-arm medium
A business management student at the University of Worcester, Georgia Hennessy's journey to a full-time domestic contract is a genuine feelgood story, having previously taken a break from the game after falling out of love with the sport.
She was coaxed back in by Sunrisers wicketkeeper – and former Western Storm teammate – Amara Carr, who encouraged her to join her in playing for Devon in 2018, and in 2020 she was one of the leading players in the inaugural Rachael Heyhoe Flint Trophy.
She claimed a four-wicket haul against South East Stars with the ball, while making a 105 against Sunrisers.
"I am proud of myself, but I think that's more not even to do with cricket," she told The Cricketer after news of her deal was announced.
"Now, I think I've realised that it's a lot more about you as a person, what's going on outside of cricket and to really get a good balance. I didn't have that balance under control but now I'm in such a good place; it's massive. I'm really proud, more so off the field than on the field, of where I am now, and I'm looking forward to taking that through and improving every day."
A decade earlier, Hennessy's county debut initially came for Worcestershire, for whom she played until moving on to represent Warwickshire from 2013.
As a 16-year-old in the same year, she became the first female player to hit a century in the Birmingham League, striking an unbeaten 114 for Barnards Green's second team.
WESTERN STORM PROFILES
Please ensure all fields are completed before submitting your comment!