The Hundred 2021: Women's team guide - Oval Invincibles
Who are their key players? Which overseas squad members might make an impact? What can you expect from the ground? The Cricketer details the new side ahead of the inaugural season of The Hundred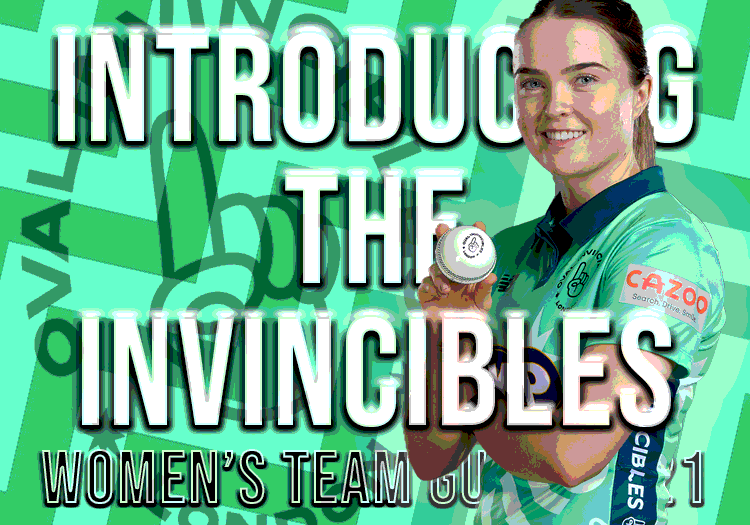 Coach
Jonathan Batty: Played first-class cricket for Surrey between 1997 and 2009, serving as captain in 2004. Having worked closely with the South East Stars since 2018, he was in March of 2021 named as the full-time coach of Surrey Women's set up, including the Invincibles.
Captain: Dane van Niekerk
Overseas stars:
Dane van Niekerk: The South African, who has served as captain for her national side since 2016, has won two Big Bash League titles with Sydney Sixers. A genuine allrounder, with a T20 strike-rate sitting just below a run a ball and 63 wickets in 80 games for South Africa. Will play alongside wife Marizanne Kapp.
Marizanne Kapp: Kapp is currently eighth in the women's T20 Player Index and on paper at least has a slightly better record than her partner. Also a multiple WBBL winner, Kapp spent several years with Surrey and Surrey Stars, scoring 178 runs in six matches during the 2017 campaign - her most fruitful with the bat.
Shabnim Ismail: Ismail completes the South African contingent. Her country's highest ODI and T20 wicket-taker with 260 across the formats. One of the fastest women on the planet, Ismail regularly cranks it up to 80mph and will thrive on an Oval pitch which provides plenty of pace.
English star
Georgia Adams: The opener is well-known for her consistent, aggressive performances with the bat in the limited-overs game - and after a barnstorming breakthrough year in 2020, she has been inevitably linked with a call-up to the England team. Adams has over 1,500 T20 runs playing with Loughborough Lightning and now the Southern Vipers - form that you'd put good money on replicating in The Hundred.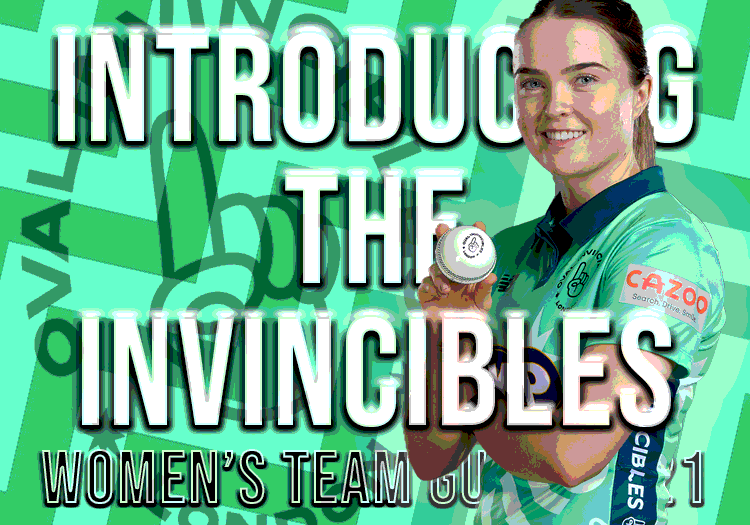 Adams will be looking to translate her domestic T20 form to The Hundred right away
Batting
Power-hitters: Adams and Van Niekerk. These two players are who you'd heavily expect to push up the strike rate. With a T20 strike rate of 94.79, the South African all-rounder can switch from pragmatic, almost defensive play too seriously whacking the ball out of the ground seemingly at the drop of a hat, while Adams' offensive style of play has made her an instant adversary to bowlers in the 2020 Rachael Heyhoe Flint Trophy.
Anchor: Fran Wilson is the natural candidate to be the player to guide her side through an innings. The England international can be described as a textbook top or middle-order batter, having played at three for Sunrisers in the Charlotte Edwards Trophy, but as far down as seven for her national side.
Finisher: That honour may just go to Kapp. Sitting at a more-than-respectable ninth in the ODI allrounder rankings, Kapp typically bats around six or seven for her national team. As if there wasn't enough batting depth in her side, the right-hander has the capability to come in with four or five wickets down and turn the tide of an innings in her team's favour. With a strike rate just under 100 after 68 T20I innings, she's exactly who the Invincibles would have wanted to lead the lower order.
Problem areas: It must be said that it's difficult to find a noticeable gap in the Invincibles' batting order. To nitpick, you could look at a few of the younger players in the bowling attack. Alice Capsey is just 16 years of age but has had a steady start to the Charlotte Edwards Cup, while all three of their off-spinners are under 24. Just two of the side's members are over 30, but given the variety of talent in the squad, that might just be a reach.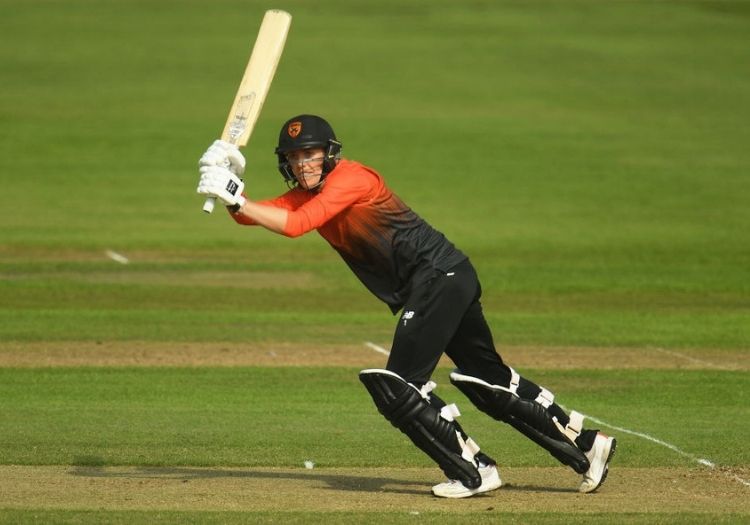 Kapp is the ideal weapon in the middle order for the Invincibles
Bowling
Speed merchants: It's impossible to ignore Ismail here. The South African can consistently top 120 km/h (about 80mph), having set the record of 128km/h in 2016. With each bowler able to bowl up to 20 balls (or one-fifth should a delay cause reduced innings), the Invincibles will be considering when she's best used - but with over 250 international wickets to her name already, you'd bet on her doing the damage whenever she is called up to take the ball.
Variation: As mentioned, the Invincibles have a range of young players to offer in the spin bowling department. Mady Villiers, the right-arm off-spinner, is another player with an England cap - most recently playing all three games in England's 3-0 T20I victory over India. You'd expect her to be called upon towards the middle of the innings, possibly in short spells of five balls to keep the opposition bitters on their toes.
Ten-ball over candidate: With all the factors and players considered, Shabnim Ismail is the most logical choice for a 10-ball over: with her raw pace and experience, she is the ace up the Invincibles' sleeve to either try and regain control of an innings or "mop up" the tail.

Fielding/wicket-keeping
Gun fielder: This title once again goes to the experienced van Niekerk - who is the sixth-highest in the all-time list for catches in international women's cricket, with 52 grabs to her name.
Who takes the gloves?: Both of the Invincibles' registered keepers, Sarah Bryce and Rhianna Southby, are 21 and 20 years of age respectively - another area of youth in the side. Bryce, the Scottish international who has donned the gloves for Lightning at the start of the Charlotte Edwards Cup, may get the nod over Southby, who is no stranger to the Oval playing for Surrey and South East Stars.
Shabnim Ismail holds the record pace for a single delivery in women's cricket
Changes from 2020/21: Rachael Haynes had been signed up for the Invincibles during the off-season but she began the mass exodus of international players by becoming the first to withdraw. Though there is no disputing Haynes' quality, it did allow them to boost their bowling ranks in the form of Ismail which is likely to pay dividends.
Ground: The Oval is often known for taking on the fifth and final test of an international series, but The Hundred starts in the middle of July, meaning its pitch may take on a different tone. It has seen two 200+ T20I scores, and 57 per cent of its victories in ODIs have been for the chasing side. The pitch should be ripe for bounce and pace, but don't write off the potential for spin as the season progresses.
Sound from the ground: The Hundred has lined up a mix of commercially successful DJs and local talents to perform across the venues - and The Oval is no exception. Becky Hill, the singer who rose to prominence after performing on The Voice in 2012, will provide the soundtrack to the Invincibles' first game on July 21. BBC Music has agreed to line up local, lesser-known talent to perform at future games, who will be determined before each game.
Fixtures: Manchester Originals (h, July 21), London Spirit (a, July 25), Northern Superchargers (a, July 31), Welsh Fire (h, August 2), Birmingham Phoenix (a, August 4), Trent Rockets (h, August 8), London Spirit (h, August 14), Southern Brave (h, August 16)
Squad: Georgia Adams, Megan Belt, Sarah Bryce, Alice Capsey, Tash Farrant, Jo Gardner, Eva Gray, Marizanne Kapp, Dane van Niekerk, Rhianna Southby, Mady Villiers, Fran Wilson, Shabnim Ismail, Grace Gibbs, Tash Farrant
Possible XI: Fran Wilson, Georgia Adams, Dane van Niekerk, Rhianna Southby, Jo Gardner, Alice Capsey, Marizanne Kapp, Shabnim Ismail, Tash Farrant, Grace Gibbs, Mady Villiers.
OTHER TEAM GUIDES
Northern Superchargers - women
Please ensure all fields are completed before submitting your comment!