The Hundred 2021: Men's team guide - Northern Superchargers
Who are the overseas stars? Where will games be won and lost? What has changed since 2020? The Cricketer takes a deep dive into Northern Superchargers' men's side ahead of the first season of The Hundred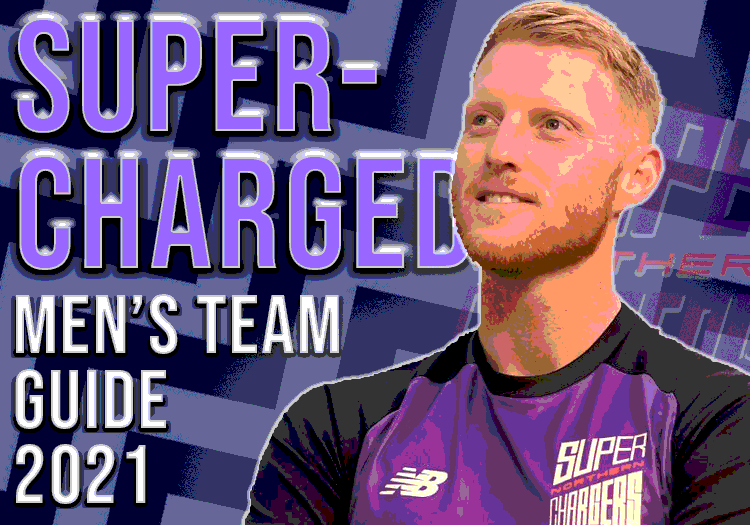 Coach
Darren Lehmann: The Hundred's most controversial coaching appointment, Lehmann was in charge of the Australian national side when it embroiled itself in the Sandpapergate incident and was suspended for racist remarks during his playing career - a particular point of contention now, given the various accusations of institutionalised racism facing the ECB in 2021.
Lehmann knows Headingley, having played for Yorkshire for seven seasons, and has plenty of experience as a franchise coach - both back home with Brisbane Heat in the Big Bash and in the IPL.
Captain: Faf du Plessis - the former South Africa skipper was jettisoned into the Northern Superchargers setup as captain following the withdrawal of Aaron Finch.
Overseas stars
Chris Lynn: Unsurprisingly a top choice for Lehmann, given the pair's long-term connection at Brisbane Heat. Lynn is a powerplay demolisher, favouring pace on the ball. Lynn's stock on the franchise circuit has fallen a little over the past three years, and he is without a great deal of match action in 2021.
The Australian's last competitive T20 outing came in the IPL on April 9, following a lean spell in the PSL with Multan Sultans (Lynn only managed one score above 1 in four innings). On quick pitches, he can be a bullying presence, but Superchargers will need him to fire immediately in The Hundred.
Mujeeb ur Rahman: The mystery spinner from Afghanistan is just 20 years old but he has already made more than 60 international appearances, and turned out for clubs in the IPL, PSL, Big Bash, CPL and T20 Blast.
A mixed bag of offspin, legspin and googlies makes Mujeeb one of the trickier opponents - and he has shouldered the burden of playing in the powerplay on a regular occasion, too. Potentially stifling (his T20 career economy is 6.73), the partnership he forms with Adil Rashid will be intriguing to watch.
Faf du Plessis: A South Africa legend, with 262 caps for his country across formats, Du Plessis has nearly 250 T20 appearances to his name as well. Athletic in the field, durable and versatile with the bat, and a cool head as leader.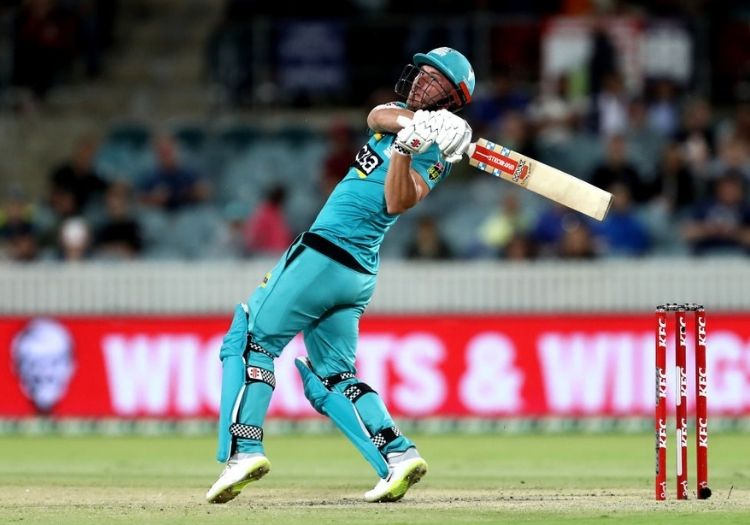 Power-hitter Chris Lynn
English star
Brydon Carse: Quick and dangerous with the ball. Powerful and dangerous with the bat. More on the Durham allrounder later - but he will be a big part of this side.
Wildcard
Ben Raine: Bowling allrounder who might find chances are limited.
Batting
Power-hitters: Chris Lynn and Adam Lyth have the potential to do tremendous damage at the top of the order. The left-right hand combination should help Superchargers put opponents off their lines, and Lyth is not just there to play second fiddle to his Aussie colleague - the former England international has a T20 century to his name, strikes at 145 across his career.
The opening duo's performances in the Abu Dhabi T10 League might give some indication of what to expect here. Lyth averages 28 with a career strike rate above 190 in that competition, while Lynn's single season in the competition, in 2019, brought him 371 runs at a strike rate of more than 230.
Spin may well be the route to go for opponents - Lynn's 10-year T20 strike rate in the powerplay against spin (114) is considerably down on his career equivalent, while Lyth's (136) is a little down too.
Anchor: There are few players with quite as much top-level experience taking part in The Hundred as Faf du Plessis. Expect him to come in at No.3 and manipulate the field, generating a platform for the hitters around him.
Finisher: Rajasthan Royals had a plan to utilise Ben Stokes at the top of the order in this year's aborted IPL, only for the England allrounder to break his finger. It seems Northern Superchargers would be well advised not to follow that strategy, given their relative lack of depth with the bat.
Stokes, in the handful of games he is available to his Hundred team, would be best used in the middle order, taking the burden of carrying a team home away from the likes of David Willey and John Simpson. The nature of The Hundred - innings 20 balls shorter than T20 - means fast starters will be all the rage.
Watch out, then, for young Harry Brook who has lit up Yorkshire Vikings' T20 Blast campaign, with 485 runs at a strike rate above 150.
Problem areas: The middle order could end up looking a little sparse when Ben Stokes returns to England duty, and a weight of responsibility will fall on Harry Brook and Tom Kohler-Cadmore when it comes to clearing the boundary in the final quarter of the innings.
There is no proven late-innings six-hitter in the ranks, and while David Willey is perfectly competent in the role, it places a significant extra burden on the allrounder's shoulders.
Willey has been striking at 152 in the final six overs of T20s over the past six years - not a poor return but considerably less than Stokes' 165 strike rate at the death in the equivalent period. Kohler-Cadmore, who has been hitting at 166 or more in the final six overs of T20s for each of the past three seasons for Yorkshire Vikings, may be a better option.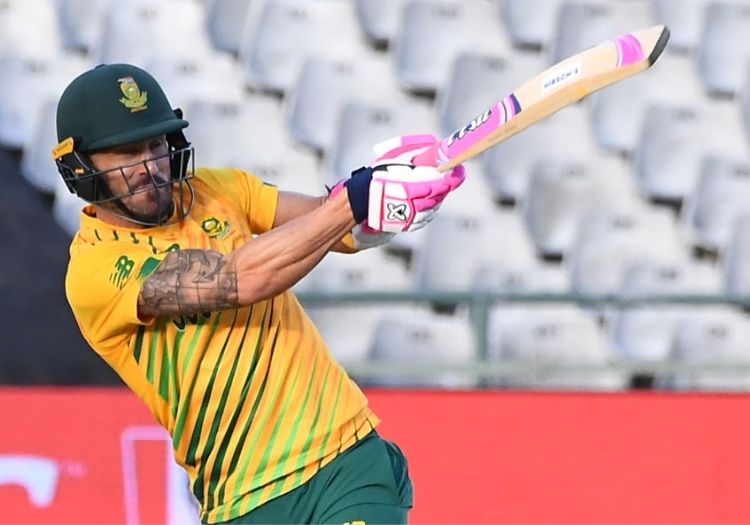 Faf du Plessis leads Northern Superchargers
Bowling
Speed merchant: Brydon Carse made his England 50-over debut recently as part of the hastly-assembled squad for the series win over Pakistan. But he was no darting selection.
Carse has been on England's radar for a couple of years, having made major strides for Durham, and had been involved in Lions squads. Capable of touching 90mph, he will be the man to hurry up an opposition line-up in the Superchargers' inaugural season.
Variation: In Adil Rashid and Mujeeb ur Rahman, Superchargers boast a pair of high-quality, internationally and franchise-proven spinners. Rashid is among the world's best through the middle of an innings, mixing ripping leg breaks with well disguised googlies. In the past four years he has increased his range of speeds, too, while limiting the drag-downs and full tosses.
Eoin Morgan has used Rashid in the early overs of ODIs in the past two years, but Mujeeb is more accustomed to bowling in the powerplay and Superchargers will likely use him for relevant early-innings match-ups.
Superchargers' third spinner, Callum Parkinson, bowled more dot balls than any other slow bowler in this year's Blast (only Leicestershire Foxes teammate Naveen-ul-Haq bowled more) but it will surely take injury for him to get a look-in.
Ten-ball over candidate: When David Willey is at his best, he can be an infuriating prospect for any batsman. Willey is capable of achieving useful swing in the early overs, potentially stifling the opposition's start. Superchargers may look to utilise his set of 10 early on for this reason.
Problem areas: Where's the death bowling coming from? David Willey and Mujeeb ur Rahman provide variation in the opening stages, while Brydon Carse injects the pace. Adil Rashid can see the side through the middle of an innings. But when it comes to keeping Superchargers in it at the end, will too much reliance be placed on Matt Potts, Jordan Thompson or Carse? Stokes can only do the job for a short period of time.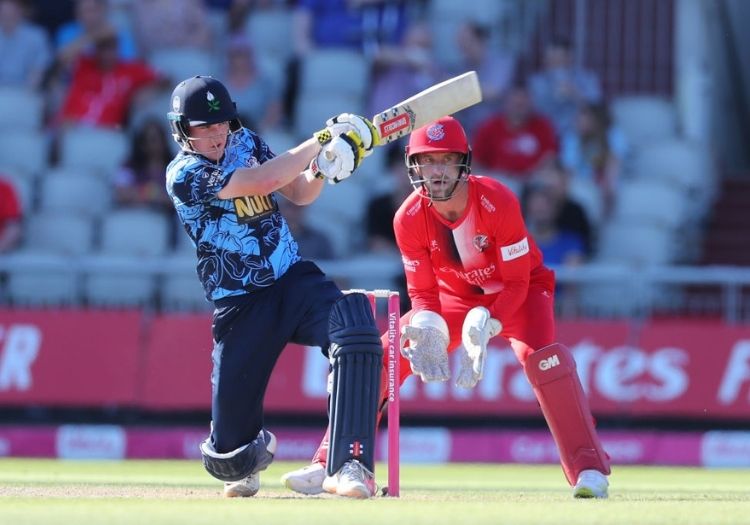 Harry Brook is an exciting talent
Fielding/wicket-keeping
Gun fielder: There are few more athletic fielders in world cricket than Faf du Plessis, even at the ripe old age of 37. Given his captaincy responsibilities, it's unlikely we will see his dynamic outfielding, but in the ring he provides a real runout threat. Ben Stokes' antics in the field are well known, too.
Who takes the gloves?: John Simpson. Among the most experienced and widely respected wicketkeepers on the county circuit, Simpson's consistency of performance for Middlesex was rewarded this year when he made his England debut as part of the makeshift squad put together for the Pakistan ODI series. Quick-gloved and capable of striking the ball a long, long way for a man of modest stature, Simpson will be a cool head in the middle for Superchargers.
Changes from 2020: There are six changes from the original Northern Superchargers squad selected in the 2019 draft. Aaron Finch, Richard Gleeson, Nathan Rimmington, Ed Barnard, Ben Foakes and David Wiese are no longer part of the setup.
Ground: Emerald Headingley. The average first innings score at Headingley in T20s has risen considerably over the past decade, from below 140 in 2013 to 192 in 2021. It peaked over 200 in 2017. Nearly two-thirds of T20s in this time have been won by the side batting first - make a score, and defend it. Aside from Trent Bridge, it is the place to expect the most runs in The Hundred this year.
Sound from the ground: Emily Pilbeam will take up residency at Headingley as Northern Superchargers' dedicated DJ for The Hundred.
Fixtures: July 24 -Welsh Fire (h, 6pm); July 26 - Trent Rockets (a, 6.30pm); July 28 - Manchester Originals (a, 6.30pm); July 31 - Oval Invincibles (h, 6pm); August 3 - London Spirit (a, 6.30pm); August 7 - Southern Brave (a, 7pm); August 12 - Manchester Originals (h, 7pm); August 17 - Birmingham Phoenix (h, 6.30pm)
Squad: Ben Stokes, Adil Rashid, David Willey, Tom Kohler-Cadmore, Adam Lyth, Brydon Carse, Chris Lynn, John Simpson, Mujeeb Ur Rahman, Matthew Potts, Matthew Fisher, Harry Brook, Callum Parkinson, Faf du Plessis, Jordan Thompson, Ben Raine
Possible XI: Chris Lynn, Adam Lyth, Faf du Plessis, Ben Stokes, Harry Brook, John Simpson, David Willey, Brydon Carse, Matty Potts, Mujeeb ur Rahman, Adil Rashid
[~~INLINEIMG6~~]
Jordan Thompson was a late addition after some impressive Blast form
Harry Gurney's analysis: "Lynn and Lyth will be an extremely dangerous partnership - there is no lack of dynamism there. Given the pitch at Headingley, I'd expect that to be one of the more dangerous opening partners. Then you've got Faf and David Willey.
"The bowling side of things is the weaker of the two sides of things for the Superchargers. I think they're a bit light on quality and experience. Willey will be a solid performer, he'll rock in with the new ball and try and swing it and come in at the death.
"Mujeeb they'll be hoping will be on song. In my experience, he can be a little bit hit and miss. He's world-class on his day and can win you a game and he's a good acquisition.
"And between Carse, Potts, Fisher, Thompson - it all looks a bit inexperienced to me and when the heat is on that is what counts. They're a bit light.
"Callum Parkinson is a good cricketer and Ben Raine too. But that is one of the most worrying bowling attacks in terms of experience.
"I think they've got some dangerous top-order players, but the key is the second half of the teamsheet. Not just with the ball but also some batting depth, because that is important. If you've got someone who you know can consistently clear the ropes who is batting at No.8 it really frees up the top order to play with freedom.
"Darren Lehmann is well respected, well like and already affiliated with Headingley and Yorkshire so that seems like a good fit."
OTHER TEAM GUIDES
Northern Superchargers - women

Please ensure all fields are completed before submitting your comment!