The Hundred 2021: Men's team guide - Manchester Originals
Who are the overseas stars? Where will games be won and lost? What has changed since 2020? The Cricketer takes a deep dive into Manchester Originals ahead of the first season of The Hundred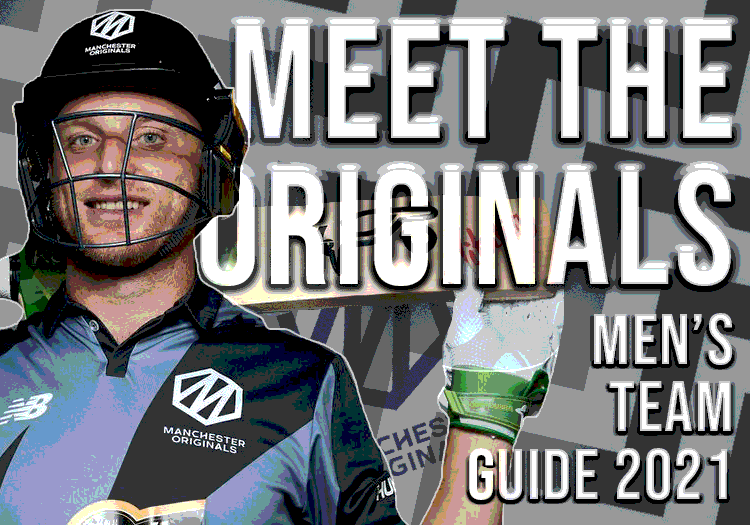 Coach
Simon Katich: The former Australia international batsman has a fair amount of experience on the franchise circuit.
He won back-to-back titles with Trinbago Knight Riders in the Caribbean Premier League in 2017 and 2018, and has worked with some of the biggest names in the shortest format thanks to IPL stints at Kolkata Knight Riders and Royal Challengers Bangalore.
Captain: TBC
Overseas stars
Lockie Ferguson: Among the world's best bowlers, the New Zealand international is capable of topping 90mph and will provide Manchester Originals with a genuinely world-class death bowling threat.
Ferguson, 30, has IPL experience with Kolkata Knight Riders and Rising Pune Supergiant, and a career T20 economy of 7.52.
Carlos Brathwaite: The West Indian allrounder is well known to existing England cricket fans, thanks to his extraordinary match-winning antics in the 2016 T20 World Cup final.
He offers power in the lower middle order as well as variations of pace with the ball. Originals will be most likely to use him in the middle of the innings.
Brathwaite turned 33 four days before the start of this year's tournament and will moonlight as a pundit on the BBC's coverage of The Hundred when he is not involved on the pitch.
A late recruit following various pull-outs of world-class talent, Brathwaite is fully acclimatised with English conditions having spent two months with Warwickshire and Birmingham Bears in advance of the competition.
Colin Munro: In the absence of several West Indies stars, Munro is among the most experienced franchise T20 cricketers on display in the inaugural running of The Hundred.
The Kiwi has made 293 appearances across his career, spanning elite leagues in India, Australia and Pakistan, as well as the T20 Blast and the Super Smash in his home country.
A stocky, punchy, combative left-handed opening batsman - who could also be used at No.3 by Originals - Munro is particularly strong square of the wicket. He also offers a variety of medium pace dobblers, but it would take quite a set of circumstances to see them over the coming four weeks.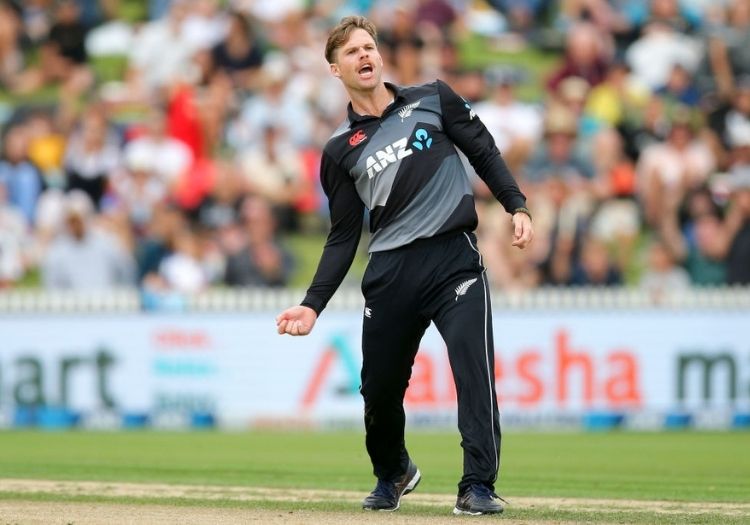 Lockie Ferguson is a major threat for Manchester Originals
English star
Joe Clarke: The Nottinghamshire batsman is only 25 years old but has a wealth of experience on the county circuit
Had his recent past not been littered with off-field controversies - the WhatsApp chats which came to light as part of the Alex Hepburn rape trial and most recently being cleared on an affray charge - it would be unconscionable for him not to have been selected by England.
Excellent against spin and never afraid to take on the fast stuff - Clarke has a career T20 strike rate against pace of 162 compared to an all-discipline 157 - he has the capacity to inject acceleration into an innings without seemingly breaking sweat. His performances in the most recent T20 Blast - more than 330 runs at a strike rate of nearly 200 runs per 100 balls, shows just how destructive he can be without resorting to anything agricultural.
Wildcard
Fred Klaassen of Kent was the lucky recipient of the late call into the competition after making a major impression with the Spitfires in the T20 Blast. Klaassen was the fifth pick of the Wildcard Draft. He adds angle variation, being left-arm, and will likely be charged with the new ball in the powerplay by Originals (his Blast powerplay economy since 2019 is 8.57). More dangerous against left-handers, Klaassen has an average of 28 against southpaws compared to 34 against right-handers in the Blast over the past three seasons.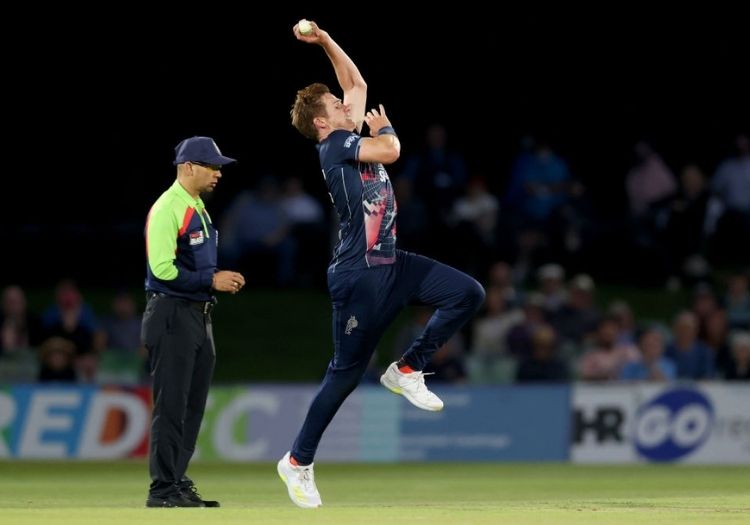 Fred Klaassen is the Originals' wildcard
Batting
Power-hitters: Colin Munro and Phil Salt have all the potential to get Originals off to a flyer on a regular basis. Both hard-handed right-handers enjoy taking on pace, so expect to see opponents take plenty off the ball in the 25-ball powerplay.
Munro may drop to No.3 at times, to allow a more crafty player of spin in Joe Clarke absorb some of that pressure. Then there's Jos Buttler. More on him later, as if you need it.
Anchor: Sam Hain is one of the best domestic 50-over anchors of all-time and in 2021 has extended that form into the T20 arena - with 391 runs at an improved strike rate of 140-plus.
Whether or not there is a place for an "anchor" in 100-ball cricket is unclear, but if anyone here is suited to the role in this squad it is Hain.
Finisher: In a squad full of opening batsmen, it may well be that Jos Buttler moves back to a finishing role when he is not with the England Test squad.
Buttler has been moved up the order by both England and his IPL franchise, Rajasthan Royals - for whom he made his first T20 ton in May prior to the suspension of the tournament. But with Colin Munro and Phil Salt likely to tee of at the top, and Clarke having also occupied an opener's berth for Notts Outlaws in the Blast this year, Buttler's incredibly hitting range might just be more usefully employed at No.4 or No.5.
Problem areas: Only two left-handed batsmen in this squad, of which one - Tom Lammony - is unlikely to feature a great deal could present a problem. The batting depth is also relatively modest, particularly when Buttler's departure to the England Test team is thrown into the equation.
If Salt, Munro or Clarke regularly misfire, there is going to be too much emphasis thrown on either young Lammonby, Carlos Brathwaite and Hain. Jamie Overton's injury could have presented an opportunity to bring in another batting allrounder.

Bowling
Speed merchants: Raw pace is unlikely to be the way Originals win matches. Ferguson is quick, but Jamie Overton has been ruled out by injury with Dan Douthwaite of Glamorgan coming in to replace him. Calvin Harrison, a replacement for the injured Richard Gleeson, is an intriguing proposition given his form in the T20 Blast.
The back-up seamers on the roster - Ollie Robinson and Steven Finn - don't offer express speed, either. It will be more guile and less gallivanting which leads to Manchester success.
Variation: A variation of styles, techniques and angles abound in a first-choice Manchester side. A likely first-choice side will involve at least two left-armers (Fred Klaassen, Tom Hartley, Matt Parkinson and Tom Lammonby), while Lockie Ferguson offers a world-class death option and Steven Finn can hit the deck hard.
Line and length: Fred Klaassen and Carlos Brathwaite will be useful tools.
Ten-ball over candidate: Lockie Ferguson - though when in the innings is anyone's guess. Ferguson's death bowling artistry could tie a side down towards the back end of an innings but how these players deal with 10 deliveries of that intensity in succession remains to be seen. It feels unlikely that any of the Originals' spinners will be put under that sort of pressure away from home, though Matt Parkinson's knowledge of and skill on the Old Trafford ground
Problem areas: A high quality second spinner.
Parkinson is a good first option, if not top-of-the-tree good, and he knows Manchester's home venue very well as a Lancashire regular. Much is made of the speed Parkinson bowls at, however, and it will be interesting to see how he gets on against the admittedly limited number of overseas power-hitters in the league.
To play two spinners - which is surely a must, and not only at Old Trafford - Originals will need to pick between the talented but inexperienced Tom Hartley (another with the knowledge of Old Trafford) and Leicestershire Foxes captain Colin Ackermann.
Ackermann is really only a part-time spinner and could also play the finisher's role with the bat in the absence of Buttler. Still, there are several other clubs in The Hundred with more enviable spin options.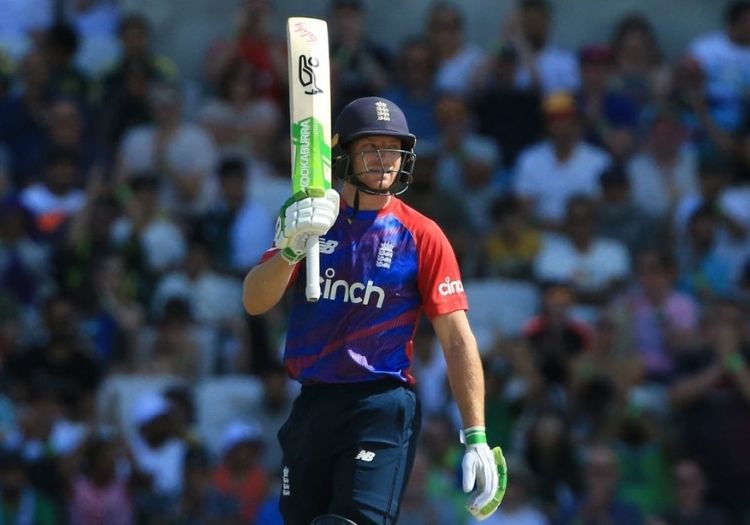 Jos Buttler will be crucial when available
Fielding/wicket-keeping
Gun fielder: Phil Salt can get under the skin like, well, butter in a roast chicken rub. The chirpy, bouncy, spritely Sussex man is a more than useful backward point. If he's not keeping wicket. More on that… now!
Who takes the gloves?: It's a good question.
Jos Buttler will for the games he is available to Originals, but beyond that it will have to be a part-time alternative - either Phil Salt or Joe Clarke. Salt has taken the gloves in the Big Bash, PSL and T20 Blast but has endured a finger injury this season which kept him out of keeping in the recent ODI series against Pakistan, while Clarke is the No.2 at Notts Outlaws.
Maybe Manchester will regret not picking the other Ollie Robinson, he of Kent and full-time wicketkeeping credentials, come the end of the competition.
Changes from 2020: Originals were the busiest side in the redraft in February, with no fewer than 10 spaces reallocated. Out went overseas talent in the shape of Mitchell Santner, Dan Christian and Imran Tahir. Out went Dane Vilas - signed in the £100,000 bracket in the previous draft in October 2019 but now no longer eligible as a Kolpak.
Wayne Parnell's change of eligibility status meant the South African lost out on his contract too. Out went Somerset pair Eddie Byrom and Tom Abell, and Warwickshire's Ed Pollock, and Marchant de Lange - then of Glamorgan, now also of Somerset. Then, in the weeks before the competition was finally due to get going, yet more alterations. Harry Gurney had retired, so in came Ollie Robinson. And Wayne Madsen's injury meant a chance for Sam Hain.
In fact, of the 15 players originally named 21 months ago, just four - Jos Buttler, Matt Parkinson, Phil Salt and Joe Clarke - remain on the books. And breathe!
Ground: Emirates Old Trafford. A spinner's delight, with one particularly big square boundary. Teams in T20 do not typically score particularly quickly - the average first-innings score over the past five years has not got over 165, and in terms of runs per over only Southampton ranks worse than Old Trafford's 7.24 among the eight host stadiums in The Hundred.
Sound from the ground: Roesh is the resident DJ at Old Trafford for Manchester Originals. The Orielles will be performing live at the venue on July 28.
Fixtures: July 22 - Oval Invincibles (a, 6.30pm); July 25 - Birmingham Phoenix (h, 6pm); July 28 - Northern Superchargers (h, 6.30pm); July 31 - Welsh Fire (a, 2.30pm); August 5 - Southern Brave (h, 3.30pm); August 10 - London Spirit (h, 6.30pm); August 12 - Northern Superchargers (a, 7pm); August 15 - Trent Rockets (a, 7pm)
Squad: Jos Buttler, Joe Clarke, Phil Salt, Matt Parkinson, Lockie Ferguson, Tom Lammonby, Steven Finn, Colin Ackermann, Dan Douthwaite, Calvin Harrison, Tom Hartley, Carlos Brathwaite, Colin Munro, Ollie Robinson, Sam Hain, Fred Klaassen
Possible XI: Phil Salt, Colin Munro, Joe Clarke, Jos Buttler, Sam Hain, Carlos Brathwaite, Colin Ackermann, Fred Klaassen, Lockie Ferguson, Tom Hartley, Matt Parkinson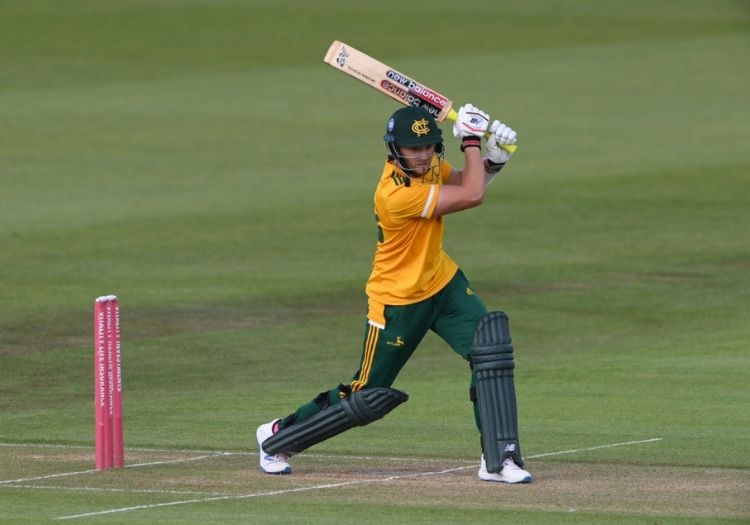 Is Joe Clarke England-bound?
Harry Gurney's analysis: "It is more important at Old Trafford that at any other ground in the competition that you have lots of pace options.
"Lockie is bowling more and more yorkers but you'll see from the other bowlers, Gleeson, Overton, them use the middle of the pitch because it is a bit ground square of the wickets.
"Pitches can sometimes be a bit two-paced so they've clearly built their attack around those tactics. You'll see pace and the middle of the pitch used more there than at some of the other grounds.
"Old Trafford and probably Cardiff are the two where the conditions are likely to play more of a role, the dimensions of the ground for example. When you get to Lord's, The Oval they're going to be belters. Those two teams will have had the size of the ground more in mind when they sat down for the draft.
"This Manchester Originals team is probably better than the original Manchester Originals team. Salty has obviously burst into the England team and done really well, Sam Hain is a very good player and Munro has done it all around the world.
"Joe Clarke is a world-class player and I think over the next few years we're going to see him if not in England colours then playing in all the biggest franchise competitions in the world because he is just that good and one of the best in the country."
OTHER TEAM GUIDES
Northern Superchargers - women
Please ensure all fields are completed before submitting your comment!