The Hundred 2021: Women's team guide - Northern Superchargers
Who are the overseas stars? Where will games be won and lost? What has changed since 2020? The Cricketer takes a deep dive into Northern Superchargers' women's side ahead of the first season of The Hundred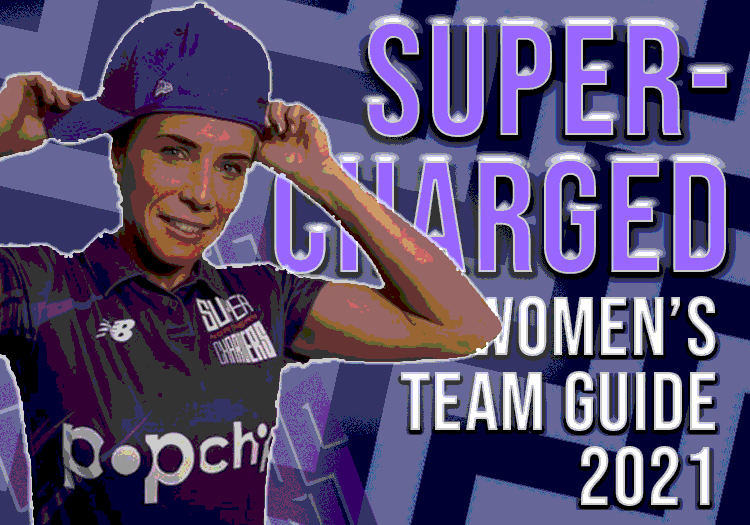 Coach: Dani Hazell is charged with overseeing Northern Superchargers.
A World Cup winner with England in 2017 and member of two successful Ashes squads, she has immense experience of the top level of the women's game and also leads the Northern Diamonds regional side. Hazell will be supported by assistant coaches Jenny Gunn - the former England international - and Richard Waite, who is performance coach for Northern Diamonds.
Captain: Lauren Winfield-Hill. Experienced England batter, who also leads Northern Diamonds.
Overseas stars
Jemimah Rodrigues: Elegant, spritely Indian international batter. Rodrigues has appeared for her country 68 times across formats - despite being just 20 years old - and generally operates in the middle order. Unlikely to take a gung ho approach at the crease, Rodrigues is excellent at strike rotation, field manipulation and ensuring the scoreboard does not become static. She averages 26 in T20Is, striking at a little more than 111.
Laura Woolvardt: Blessed with a cover drive which could launch a thousand ships, South African batter Woolvardt is among the most visually soothing batters in either the men's or women's games. At 22 years old, she has already made 88 appearances for her country. While much more prolific in 50-over cricket, where she averages 44, Wolvaardt should provide an excellent foil for her more combative teammates in The Hundred.
Laura Kimmince: Cricket runs in the family for Laura Kimmince. Sister of Grace Harris and wife to former Australia international Delissa Kimmince, she might not have international caps to her name but she does have an awful lot of experience in the best women's domestic tournament on the planet - the Big Bash (which she has won twice). The 30-year-old Queenslander is typically used in the middle order in T20 but could find herself frontloaded as part of this Superchargers setup.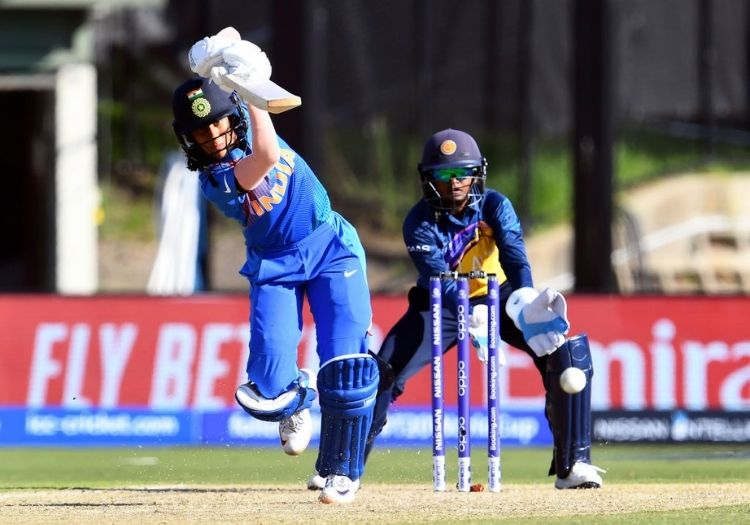 India international Jemimah Rodrigues
English star
Linsey Smith: It's been a while since Smith last won an England cap - more than two years, in fact - but then she does operate in the same era as Sophie Eccelstone. Smith, like Ecclestone a slow left-armer, will look to control the innings. Her Charlotte Edwards Cup appearances to date in 2021 have brought her an economy rate below 5, and she will be looking to replicate that form in the shortest format.
Batting
Power-hitters: Winfield-Hill has shown on multiple occasions for England that she can start an innings at express speed. The 30-year-old has a career T20I strike rate of 111 and won't shy away from taking the attack to the opposition bowlers early on.
Laura Kimmince has a career strike rate for Brisbane Heat of 144, and will be the primary six-hitting cog in this Superchargers machine.
Anchor: Laura Woolvardt and Jemimah Rodrigues offer a sense of calm between the helter-skelter of the powerplay and the drama of the innings endgame. Neither is known for particularly expansive batting, but that may not be a bad thing.
Finisher: Alice Davidson-Richards has five T20 caps and an ODI appearance for England, won as a more-than-useful right-arm seamer. However, her batting has consistently improved in recent years, and she has been in terrific form in domestic cricket for South East Stars in 2021, making three half-centuries.
Problem areas: Hitting range beyond the top two. Setting substantial targets might be an issue if neither Winfield-Hill nor Kimmince come off. Will Superchargers have enough power to take games out of reach for the opposition when batting first? You would back them in the chase.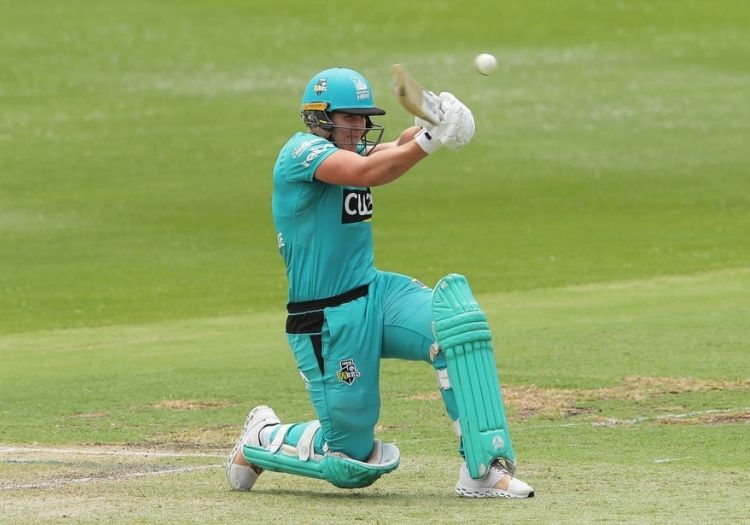 Australian batter Laura Kimmince
Bowling
Seam attack: Beth Langston will lead the seam-bowling unit at Superchargers, but eyes will be on Phoebe Graham to provide a little bit of zip. The seamer - a former Sky Sports executive - was one of 41 women who received a pro deal in the revamped regional structure. She returned an economy rate of 5.75 in the first half of this year's Charlotte Edwards Cup.
Variation: Katie Levick's spin will be a crucial factor for Superchargers. Levick, who is still battling long Covid, has been collecting wickets like trading cards in 20 and 50-over cricket this year.
Ten-ball over candidate: Depending on circumstances and conditions, you would trust any of Superchargers' experienced bowling trio of Beth Langston, Katie Levick and Linsey Smith with a long set.
Problem areas: Superchargers have used their overseas slots to beef up a batting line-up which already contained plenty of domestic clout. As a result, a lot is going to be asked of the homegrown talent with the ball. Linsey Smith, Beth Langston and Katie Levick, as the experienced heads within the squad, will need to lead by example. There is not a lot of pace in this Superchargers side, but there is plenty of guile.
Superchargers captain Lauren Winfield-Hill
Fielding/wicket-keeping
Gun fielder: Jemimah Rodrigues is one of several world-class fielders in the Indian national side. Quick across the ground, and sharp when the ball comes her way, Superchargers will be looking to their overseas star for energy in the field.
Who takes the gloves?: Lauren Winfield-Hill has been keeping regularly in domestic cricket for Northern Diamonds when not on England duty, and will be expected to lead from behind the stumps during The Hundred. Bess Heath is a backup option in the event Winfield-Hill is not available.
Ground: Emerald Headingley. The average first innings score at Headingley in T20s has risen considerably over the past decade, from below 140 in 2013 to 192 in 2021. It peaked over 200 in 2017. Nearly two-thirds of T20s in this time have been won by the side batting first - make a score, and defend it. Aside from Trent Bridge, it is the place to expect the most runs in The Hundred this year. (all data is from men's competitions)
Sound from the ground: Emily Pilbeam will take up residency at Headingley as Northern Superchargers' dedicated DJ for The Hundred.
Fixtures: July 24 -Welsh Fire (h, 2.30pm); July 26 - Trent Rockets (a, 3pm); July 28 - Manchester Originals (a, 3pm); July 31 - Oval Invincibles (h, 2.30pm); August 3 - London Spirit (a, 3pm); August 7 - Southern Brave (a, 3.30pm); August 12 - Manchester Originals (h, 3.30pm); August 17 - Birmingham Phoenix (h, 3pm)
Squad: Hollie Armitage, Katie Levick, Jemimah Rodrigues, Lauren Winfield-Hill (captain), Helen Fenby, Bess Heath, Beth Langston, Linsey Smith, Alice Davidson-Richards, Laura Kimmince, Laura Wolvaardt, Sterre Kalis, Kalea Moore, Ami Campbell, Phoebe Graham
Possible XI: Lauren Winfield-Hill, Laura Kimmince, Jemimah Rodrigues, Laura Wolvaardt, Alice Davidson-Richards, Hollie Armitage, Sterre Kalis, Linsey Smith, Beth Langston, Phoebe Graham, Katie Levick
OTHER TEAM GUIDES
Northern Superchargers - women

Please ensure all fields are completed before submitting your comment!