Shoaib Malik
With over 275 ODIs under his belt, and having previously been captain, Shoaib Mailk is an allrounder who brings an abundance of experience to a relatively young Pakistan side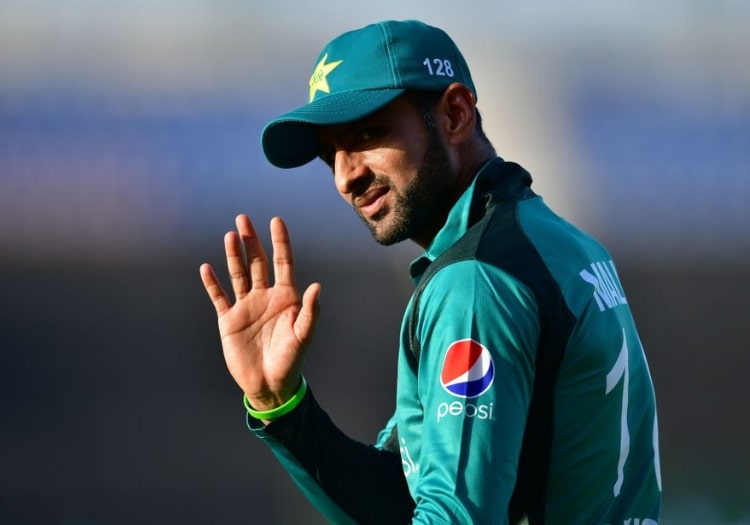 Born: February 1, 1982
Role: Right-hand bat, right-arm offspin
If Pakistan are crowned world champions come the middle of July, many might cite the blend of youth and experience in their squad as central to their success.
Among the senior figures is Malik, a veteran of over 400 international matches across all three formats and come October will have built a career which has spanned 20 years.
If much of Pakistan's history on the global stage is defined by firework displays, bombastic hitting and crazy running, then Malik is surely the antipodean figure.
His technique won't win awards for artistic flamboyance but he delivers results on a regular, almost unerring basis, which makes him an asset equal to any of their young guns.
Indeed, amid a team whose culture means they often flatter to deceive, his presence could be a vital one.
Having accumulated in excess of 10,000 runs across all formats he remains a critical figure and one which finds himself able to adapt to any situation - a characteristic which in changeable conditions in the one-day game is ten a penny.
Malik has not always cut the considered, respected figure by the PCB that his batting and bowling displays would suggest.
His two-year spell as captain, during which he failed to win a Test, was ill-fated and ended with a report describing him as "in his own little world".
A year later in 2010, he was one of seven players banned from the team, with Malik accused of causing a toxic atmosphere within the squad.
It was not until five years later that he fully regained his place in the team and though his role was somewhat inconsequential, he was part of the team which won the Champions Trophy in England in 2017.
Now selected purely for his batting ability, if Pakistan do indeed go all the way this summer it is unlikely that any highlights package will include Malik. He is a reliable figure behind the chaos which can often unfold around him.
PAKISTAN PLAYER PROFILES