Mitchell Santner
While Santner may not represent the wicket-taking option of his spinning teammates, his control amidst the helter-skelter of ODI cricket may just be the secret ingredient they need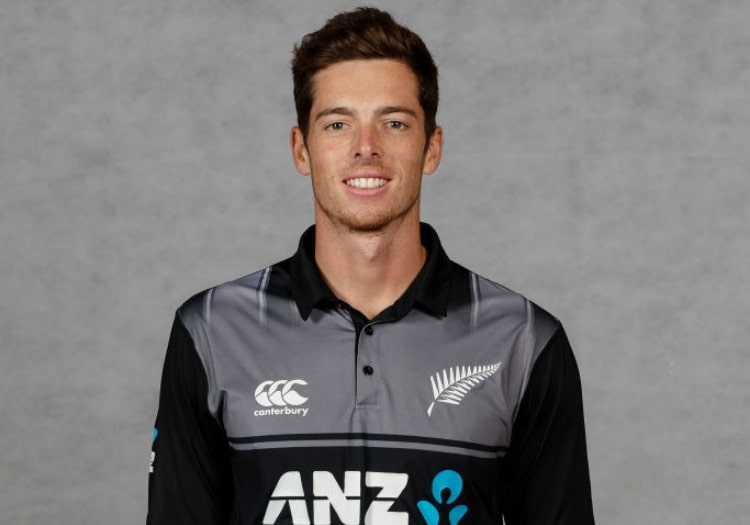 Born: February 5, 1992
Role: Left-hand bat, slow left arm
New Zealand's search to replace the legendary Daniel Vettori following his retirement went no further than Mitchell Santner, and that is a testament to the 27-year-old's skills with bat and ball.
Fast-tracked into the thinking of the New Zealand senior squad selectors after an impressive 2014-15 domestic season, he made an immediate impression as part of a touring squad in England, scoring a brilliantly crafted 94 against Somerset.
His performance at Taunton, in the absence of more established names away at the IPL, saw him make his ODI debut at Edgbaston and play all five matches in the series having played just 19 List A matches for Northern Districts.
He picked up seven wickets and racked up 97 runs in the 3-2 series loss, but has taken up the mantle left behind by Vettori ever since and has been well complemented by Ish Sodhi over recent years.
Yet that complement turned into competition in a torrid 2016-17, as Sodhi and Todd Astle ensured Santner was always looking over his shoulder, while his batting performances dipped in commensurate measure despite the technique and temperament of a top-order batsman.
But Santner largely kept his spot during that difficult period due to his all-round ability in comparison to the leg spinners, and begun to turn it around with a couple of half-centuries against England last year and has demonstrated that all-round ability with the Chennai Super Kings in the IPL this.
While Santner may not represent the wicket-taking option of his spinning teammates, his control amidst the helter-skelter of ODI cricket may just be the secret ingredient they need.
NEW ZEALAND PLAYER PROFILES
Please ensure all fields are completed before submitting your comment!