Kuldeep Yadav
A mystery spinner who can tie a batsman's brains and feet in knots, Kuldeep is just getting started in the international arena, and he's already making a big impression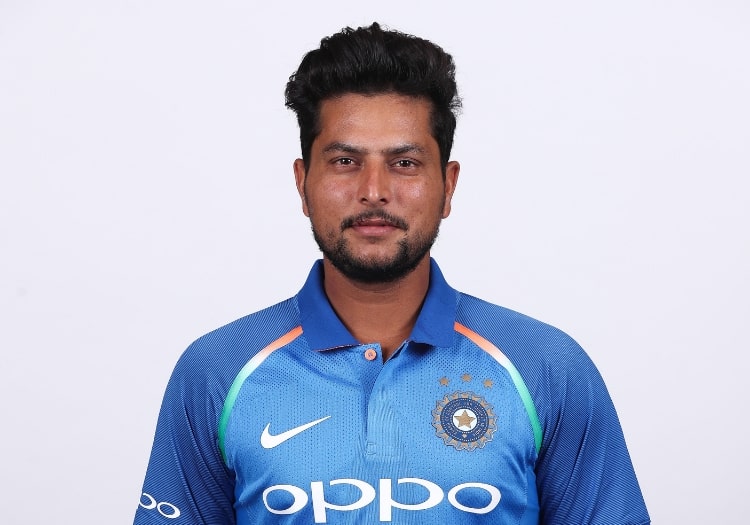 Born: December 14, 1994
Role: Left-hand bat, left-arm wrist spin
Starting out as a fast bowler when he first joined a Kanpur cricket academy, Kuldeep Yadav was asked by a coach to switch to a left-arm wristspinner, and after an initial bumpy period, he never looked back.
A chinaman has been somewhat of an anomaly not just in India, but in international cricket as well, and therefore he drew attention to himself after stunning performances at U19 level.
Having played his first U19 game at 2012, it was at the 2014 World Cup where he made his mark, becoming India's leading wicket-taker in the tournament, which included a first-ever hat-trick for an Indian bowler in the tournament.
Given further exposure to trouble dumbfounded batsmen in the 2016 Duleep Trophy after landing a big contract with Kolkata Knight Riders in the IPL, national selectors believed he had delivered enough consistent performances to be given his chance against Australia in a Dharamsala Test in March 2017.
The 24-year-old laid the platform for India with 4-68 in the first innings as the Border Gavaskar Trophy returned to India, and an ODI and T20I debut in the West Indies followed a few months on.
Since then, Kuldeep's best international moments have largely come in England. After becoming only the third Indian after Chetan Sharma and Kapil Dev to take an ODI hat-trick with his 3-54 against Australia in Kolkata in September 2017, Yadav bamboozled Eoin Morgan's men last summer with 6-25 in a Trent Bridge ODI, shortly after recording figures of 5-24 in a T20I in Manchester.
However, just as the England series, and the New Zealand ODIs this year showed, Yadav's effectiveness tends to wane as the series goes on.
He took eight wickets in the first two ODIs against the Black Caps, but failed to register another dismissal in the next two, while he went for 64 and 74 runs respectively against Australia in the last two ODIs in March.
As he works in tandem with Yuzvendra Chahal, India will require a near-perfect tournament from the 24-year-old if they are to really challenge for the trophy this summer.
INDIA PLAYER PROFILES
Please ensure all fields are completed before submitting your comment!