Jos Buttler
One of the most talented cricketers on the planet, England's wicketkeeper batsman combines remarkable hitting power with innovation at the crease to tremendous effect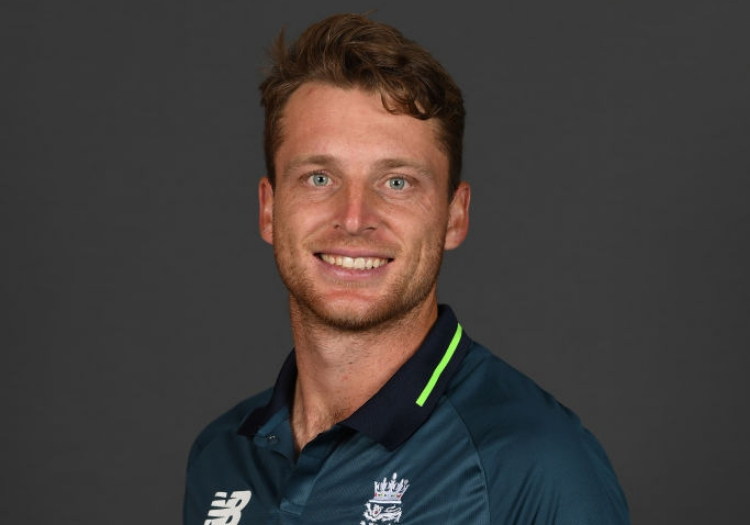 Born: September 8, 1990
Role: Right-hand bat, wicketkeeper
Arguably the most distinguished of all England's global T20 superstars, Buttler has been a large part of the side that has steered away from one-dimension batting in the limited-overs game.
Combining the most supple dexterity and fantastic hand-eye coordination with an unassuming demeanour, England's ODI vice-captain possess the ability to single-handedly dismantle opposition attacks with both the gracefulness of a six over long on and the guile of a ramp over the wicketkeeper.
Added to Somerset's academy two years earlier than most, Buttler came to prominence as a 19-year-old for the county in 2010, having made his first-class debut against Lancashire at Taunton the year before.
Having made significant contributions to Somerset's County Championship title tilt in 2010 and combining with Kieron Pollard on T20 Finals Day in 2010 and 2011, he made his international debut in late 2011 and began to establish himself as an England T20 regular.
Having made his ODI debut soon after that winter against Pakistan in the UAE, it would not be until Ashley Giles took over as limited-overs coach in 2012 that Buttler became a permanent fixture in England's white-ball side.
One of Giles' first moves was to install him in place of Craig Kieswetter, Buttler's competition behind the stumps at Somerset and the wicketkeeper whose consistent selection at county level forced Buttler to move to Lancashire.
He repaid the faith shown by Giles though, increasingly delivering against the likes of Sri Lanka and West Indies in 2014, form which saw him thrown into the Test team after Matt Prior's persistent Achilles trouble.
Despite five half-centuries in his first eight Tests, his form eventually subsided in the Test arena and he eventually lost the gloves to Jonny Bairstow in 2015-16, but there was no doubting his ODI form as he was named vice-captain for the 2015 World Cup.
Moreover, a year later Buttler's dynamism with the bat saw England reach the final of the World T20, and has never looked back with form that has been emblematic of England's turnaround in fortunes in limited-overs cricket.
Buttler has managed to incorporate the crash bang wallop of franchise cricket in the Big Bash and IPL with more measured innings, such as a slow yet match-winning hundred against Australia at Old Trafford last summer and a consequent recall to the Test side.
Eoin Morgan has admitted that he may consider his ODI future at the tournament, which would leave Buttler as the frontrunner for the captaincy, and there would be no better way to confirm his readiness for the post by pushing the side to glory here.
ENGLAND PLAYER PROFILES
Please ensure all fields are completed before submitting your comment!