Editors of The Cricketer: Pelham Warner
Warner was the England captain who had taken the first official MCC side to Australia in 1903/04, retrieving the Ashes. His book, How We Recovered The Ashes, gave cricket's most famous contest its name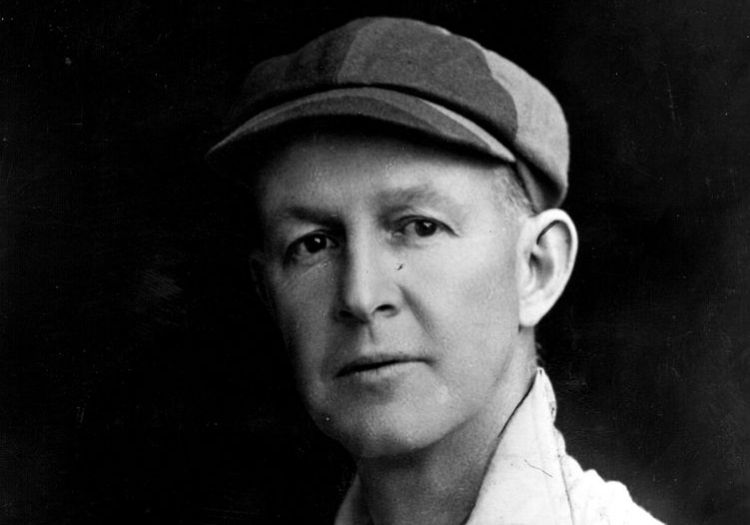 Editor: 1921-1962
Sir Pelham Warner was given the idea to found The Cricketer by Geoffrey Foster, the Kent and Worcestershire batsman, at the end of a day's play at Lord's.
Warner, known as 'Plum', loved the idea – he was playing his final season for Middlesex so would have more time on his hands – and it was he who thought up the name.
He was the England captain who had taken the first official MCC side to Australia in 1903/04, retrieving the Ashes. His book, How We Recovered The Ashes, gave cricket's most famous contest its name (he obviously had a talent for such matters); he then repeated the feat down under in 1911/12.
He was an establishment man: Rugby School, Oxford University, Middlesex CCC. Historical consensus has him clashing with England captain Douglas Jardine over his controversial tactics when he was manager on the 'Bodyline' tour of 1932/33, although possibly this was exaggerated by the rather melodramatic-yet-fun Australian television drama.
Unsurprisingly with Warner at the helm, The Cricketer in its early years was a fairly august organ, a publication of record, and regarded as the voice of the Establishment.
Warner's approach was elaborated upon in the first issue, under an 'editorial foreword'; he said its aim was "to criticise justly and comment fairly and accurately not just on first-class cricket but on club, services and school cricket as well." This dedication to focus on all aspects of the game lasts to this day, from grassroots to Tests.
He continued: "The very essence of cricket is camaraderie and good sportsmanship and the contributors to The Cricketer will strive to write in such a spirit, hoping hereby to spread an even greater love of cricket than exists at present, and at the same time, to educate the general public in the finer points of the game."
Warner was editor until 1963. From 1921–1934 he was also cricket correspondent of The Morning Post (a newspaper that was eventually acquired by the Telegraph in 1937), and he was England chairman of selectors from 1935–38 – a portfolio of roles that seems inconceivable now.
Warner described The Cricketer as 'a bible to be collected in instalments', and said: "When will it be finished? Never."
EDITORS OF THE CRICKETER
Please ensure all fields are completed before submitting your comment!