A History of The Cricketer: The 2000s
HUW TURBERVILL: For eight years, between 2003 and 2011, this magazine was not called The Cricketer, but The Wisden Cricketer. That is because The Cricketer, the organ of Pelham Warner, EW Swanton, CMJ and co, merged with Wisden Cricket Monthly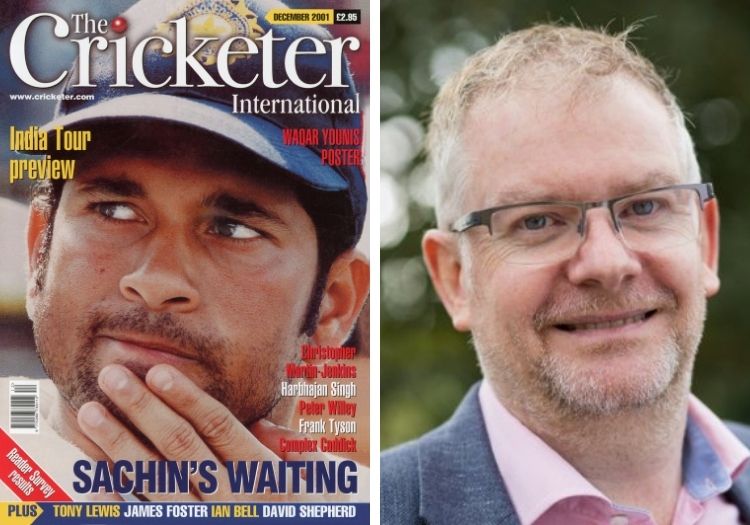 This is where it gets a bit complicated. Are you ready?
For eight years, between 2003 and 2011, this magazine was not actually called The Cricketer, but The Wisden Cricketer. That is because The Cricketer, the organ of Pelham Warner, EW Swanton, CMJ and co, merged with Wisden Cricket Monthly. Eventually the Wisden bit was dropped, in 2011, but it is amazing how many people still call us that.
You know some people have wrist tags with 'WWJD' on them? While I make a little half-joke sometimes to my colleagues that I wear a 'WWJSD' band. 'What would John Stern do?'
For he was the editor of The Wisden Cricketer, and a pretty good one he was too. Certainly a lot of the things we have tried to achieve in the last five years hark back to that period.
I was actually interviewed for the job of editor 18 years ago, but Stern won out. "I think quite a few went for it," Stern told The Cricketer. "I'd expected an older, former player or celebrity name."
On WCM he had served an apprenticeship under the venerable Stephen Fay, who was retiring (he sadly died last year).
"Stephen taught me journalistic rigour, and to always put cricket in a wider context. How magazine journalism could be, should be and needed to be to be different from newspapers. About the depth: If you have a month to construct a feature, the number of people you might need to talk to… even if they don't all appear."
Stern knew he had the gig in the April of 2003, and planned the hybrid for its September launch, with both magazines still coming out until then.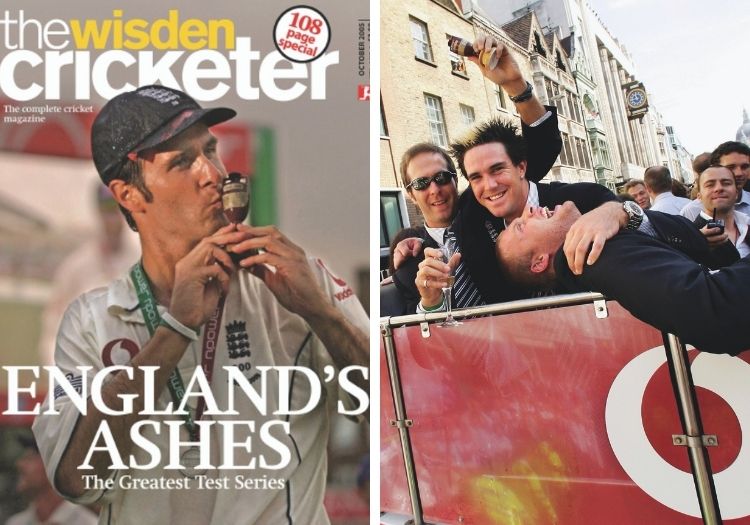 How The Wisden Cricketer covered England's 2005 Ashes triumph
So what would survive in the new magazine?
"I guess I saw The Cricketer as a bit more worthy, and WCM as a bit more irreverent. We tried to square a lot of different circles, and obviously the temptation was to try to be all things to all people, but clearly that was not possible to do.
"On one hand for the first issue we had James Anderson in a baseball cap on the cover, and yet on the other we were expanding the county coverage. There was no recreational game content in WCM so we brought that in from The Cricketer. My view was that the design of WCM was more contemporary than The Cricketer, so we maintained that. Nigel Davies, the art director of WCM, transferred over, and subsequently he had Zamir Walimohamed and James Bunce helping him. The design of The Cricketer had been more basic, and was done by an external company, I think.
"A fair bit of diplomacy was needed at the start, meeting the people on The Cricketer. I was respectful of the heritage, and the audience most importantly."
The Cricketer's editor Peter Perchard also applied. "I was loath to think about the move really," he said. "I didn't really want to change the magazine much, and it wasn't to be."
His assistant Mandy Ripley was also interviewed for a role. "I was made redundant, then they offered me the same job, for half the money, with no job title, so that was that."
An attempt was made to retain The Cricketer's John Westerby but he went to The Times, so Stern's new team took shape.
"Whenever you ask readers what they want – they always want more county cricket, but we had to find a balance"
Emma John was deputy editor, and when she left she was replaced by Ed Craig. Nick Hoult – now The Telegraph cricket correspondent – joined, and Paul Coupar and Benj Moorehead also came on board at various stages. Daniel Brigham was a mainstay.
The new magazine was initially based at John Brown Publishing in West London after the Brocklehurst family made way – although Tim was on the interview panel for editor and stayed on the board, along with Matthew Engel and Chris Lane. It had multiple shareholders. Offices shifted around from Shepherd's Bush to Hammersmith to Victoria.
Before Stern arrived the Brocklehursts thought they had the chance to buy 25 per cent of website Cricinfo for £4m – only to be gazumped by JP Getty and Wisden.
"It was a glorious era," said Stern. "We had Cricinfo, the Wisden Cricketers' Almanack and The Wisden Cricketer all in the same company. But then Mark Getty (son of John Paul) divested himself of each part. Cricinfo went to ESPN, the Almanack went to Bloomsbury and we went to Sky in 2007."
Stern had been a critic of the decision to give Sky the exclusive rights to live cricket. "We were concerned about editorial interference," he said. "When we heard, we were all in absolute shock. They weren't a publishing company but they were good owners actually, and never interfered. I never did work out what their motivation was. It was slightly mysterious. Maybe they just felt that now they had the rights, owning a cricket magazine was a good thing to do."
I fell in love with CMJ's The Cricketer, but Stern's was good too. It was more WCM than Perchard's magazine if I'm honest. When we – the current regime – relaunched the county diary, featuring all 18 clubs every month, for instance, we went back to copy Stern's template on content and design.
"Whenever you ask readers what they want – they always want more county cricket, but we had to find a balance," said Stern. "There were pioneering things I was proud of. Rob Steen wrote 'What happened to the black cricketer' in 2004 – it brought home to me this year that we were 16 years ahead of the game. We put England Women on the cover in 2009 when they won the World T20, which was ground-breaking.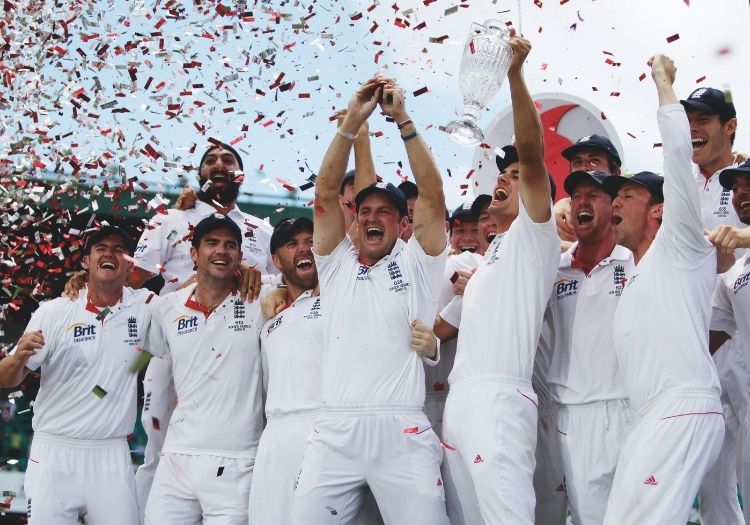 England celebrate with the Ashes urn
"The series My Favourite Cricketer was a nice part of the magazine, and I'm proud of our 'adopt a club' series, which saw recreational sides pitch as to why they needed assistance. Mullion CC on the Lizard Peninsula in Cornwall were the first winners, and Peter Moores ran a session with them at the ECB academy at Loughborough, which was great. I also brought Nasser Hussain on to the editorial board. He wrote for us and was exemplary, a great colleague.
"To produce the magazine during the 2005 Ashes was also a pleasure. We gave a framed cover to a rather bleary eyed Michael Vaughan as he was leaving a press conference at Lord's. The October 2005 edition was the biggest-seller – almost 40,000 I think.
"It brought home to me how you can spend hours and hours debating the contents and what goes on the cover, but the reality is that if England are being really good at cricket, that fundamentally drives sales.
"The number of individual subscribers exceeded the combined sale of the two old magazines, so we were pleased. Retaining subscribers was key."
In 2011 there was a change of ownership, with current owners Test Match Extra taking over, under chairman Neil Davidson, who had been chief executive at Leicestershire CCC, and Lord Marland, who had challenged Giles Clarke for the chairmanship of the ECB.
The Wisden name was dropped, but Stern says that was not pivotal in his decision to move on.
"I'd done eight years, and it was time for a fresh challenge. It was great to finish on a high, with England winning the 2010/11 Ashes. It was not as nation-unifying as 2005, but it was as momentous an achievement."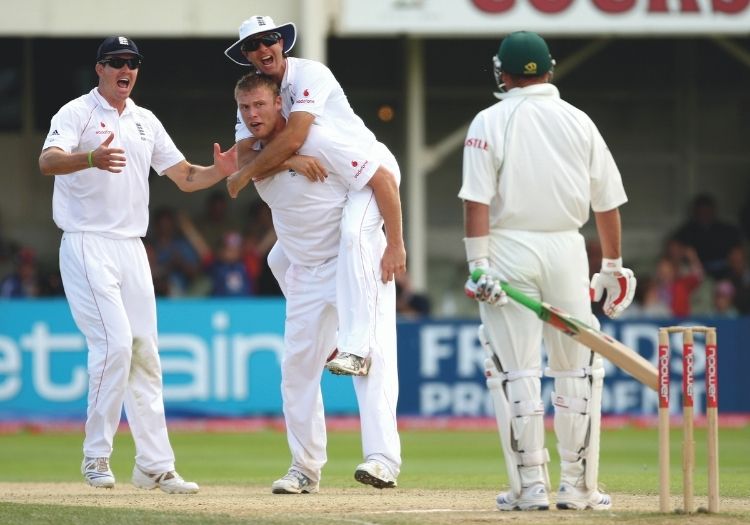 The 2000s were a huge decade for the game, and for The Cricketer
They call them the wanderers, yeah the wanderers
There was barely a strata of the game that previous owner Ben Brocklehurst did not mine between 1969–2003, and next up was wandering cricket clubs.
In 2000 his son Tim organised the Millennium Festival for Wandering Cricket in Oxford. It took place over five days using 14 college grounds, with 28 teams taking part.
The flagship match was between I Zingari and Free Foresters, two of the oldest wandering clubs, whose last encounter was in 1876. Cricinfo was lead sponsor and the Lord's Taverners received the proceeds.
"It took a lot of work, but it was a huge success," recalls Tim, the managing director of The Cricketer. "As well as all the familiar wandering clubs such as the Wiltshire Queries and Gloucester Gypsies, we had de Flamingo's from the Netherlands, Stanley XI from South Africa and the Gentlemen of Philadelphia, making it truly international. It was to be a celebration of this form of the game at a time when it was about 150 years old, and celebrate we did!"
NOW READ...
A History of The Cricketer: 1920s
A History of The Cricketer: 1930s
A History of The Cricketer: 1940s
A History of The Cricketer: 1950s
A History of The Cricketer: 1960s
A History of The Cricketer: 1970s
A History of The Cricketer: 1980s
A History of The Cricketer: 1990s
A History of The Cricketer: 2000s
A History of The Cricketer: 2010s
Please ensure all fields are completed before submitting your comment!