A History of The Cricketer: The 1930s
HUW TURBERVILL: Bodyline put Pelham Warner in a difficult position. He was 'editor' of The Cricketer (officially anyhow); still cricket correspondent of the Morning Post; and had to try to keep his captain Douglas Jardine in line in Australia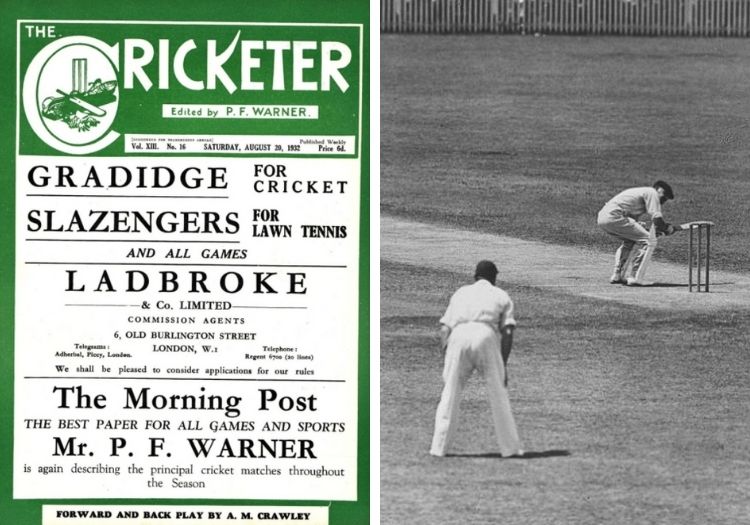 The Cricketer had become an established title by 1930. It not only had subscribers from all over Britain but now from all over the world, with some as far as Venezuela.
The magazine seemed steadily successful, but a storm was approaching in the shape of 'Bodyline'.
As Pelham Warner's trip to Australia as MCC tour manager in 1932/33 suggests, his editorial influence on the magazine was not as strong as claimed.
Bodyline put Warner in a difficult position: he was juggling at least three balls.
He was 'editor' of The Cricketer (officially anyhow); still cricket correspondent of the Morning Post; and had to try to keep his captain Douglas Jardine in line in Australia.
Accounts differ as to how much Warner approved of Leg Theory, but unless Jardine had locked him out of meetings, he would have seen all the events first hand and it would have made for riveting copy.
There must have been some tension when Warner visited the office, as writer Frank Mitchell – aka 'Second Slip' – criticised the tactic.
In September 1932 he gave Nottinghamshire's Bill Bowes what EW Swanton describes in his book, Follow On, as "a rare roasting" for bowling short at Jack Hobbs and Surrey in a County Championship match at The Oval. "That is not bowling," he wrote. "Indeed it is not cricket!"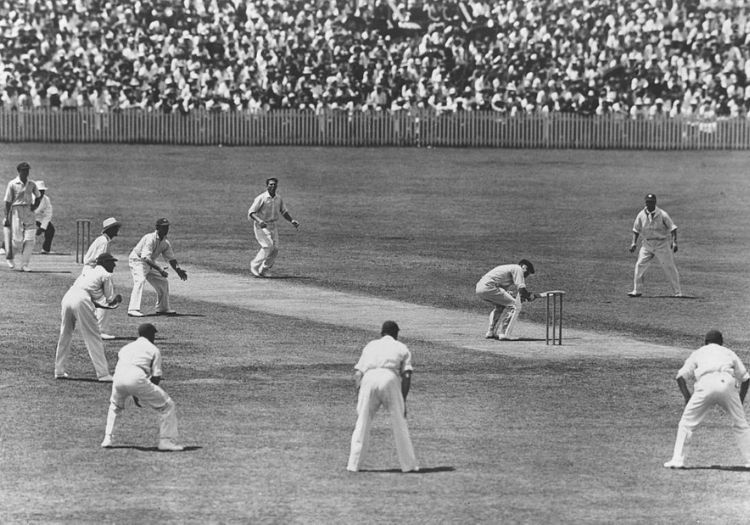 Action from the Bodyline Ashes series of 1932/33
In the spring annual of 1933, when Warner was sailing home, Mitchell also wrote an article: 'Leg Theory: what is to be done?" He didn't go too far in his criticism, however, saying that Jardine "has been inexorable but right: no one can point to anything done by our team, which has not been in accordance with the best cricket."
When Learie Constantine and Manny Martindale bowled Leg Theory on a mild pitch at Old Trafford for West Indies in the 1933 Test, Second Slip didn't condemn the tactic, even though it had displeased England's Walter Hammond. He had been hit a horrible blow in his face, and said "if the game had come to that he had no wish to play it".
On a lighter note, EW Swanton, who became a legendary Telegraph cricket correspondent after surviving the Burma-Siam Railway prisoner of war camp, made his debut in The Cricketer about now.
Back then he was the cricket correspondent of the Evening Standard.
He appeared in the 1932/33 annual writing about 'Cricket at Eastbourne: the pleasures of the Saffrons' (some way removed from Bodyline).
Then in the spring annual of 1933 he focused on promising youngsters who may go on to play for England, including – prophetically – Kent's leg-spinner Doug Wright.
Mitchell contributed a major series in 1935, his life story, entitled: 'My innings'. It ran all through the year and reflected his prickly character, until he suddenly died. Warner called him a 'good face-to-face man' in his obit.
During this decade Arthur Langford had been brought in as assistant editor to do much of the leg work, and Sir Home Gordon, a notable cricket writer, started penning editorials.
Gordon's contributions were perhaps not greeted quite as warmly by the team, however.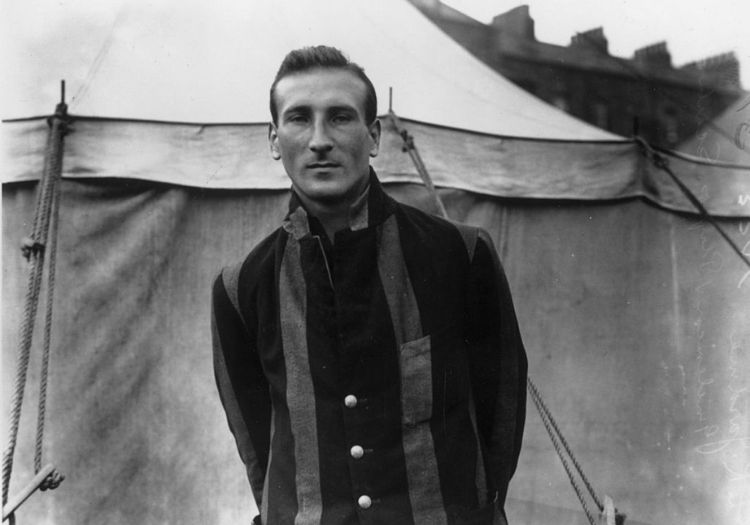 Douglas Jardine, whom Pelham Warner managed with England
When Langford finally retired in 1966 he wrote that Gordon "knew very little about the game" and "his copy was extremely difficult to read and he left no rooms for corrections." Ouch.
In the 1920s The Cricketer was based in the offices of the Morning Post. Well in the decade after it moved to the Langfords' own house in Surbiton.
Langford was also juggling his work with The Cricketer with a job at the BBC, and Warner was tied up a lot with business at Lord's – he was chairman of selectors from 1935–38.
They did have the estimable Mrs Langford, Meg, working on subscriptions, though.
EL Roberts was also an important cog in the machine. It was his job to see the magazine 'put to bed', at the printers in Bermondsey, for which he was paid a pittance by all accounts.
Money was clearly tight. The Langfords wrote to 100 or so enthusiastic supporters asking for donations.
And with Adolf Hitler's reign of terror doing its worst, it was a wonder they kept The Cricketer alive.
NOW READ...
A History of The Cricketer: 1920s
A History of The Cricketer: 1940s
A History of The Cricketer: 1950s
A History of The Cricketer: 1960s
A History of The Cricketer: 1970s
A History of The Cricketer: 1980s
A History of The Cricketer: 1990s
A History of The Cricketer: 2000s
A History of The Cricketer: 2010s
Please ensure all fields are completed before submitting your comment!