WBBL 07 team guide: Melbourne Stars
The Stars have lost a number of influential players from their WBBL 06 campaign and will be relying on those with considerably less experience to steer them to success in 2021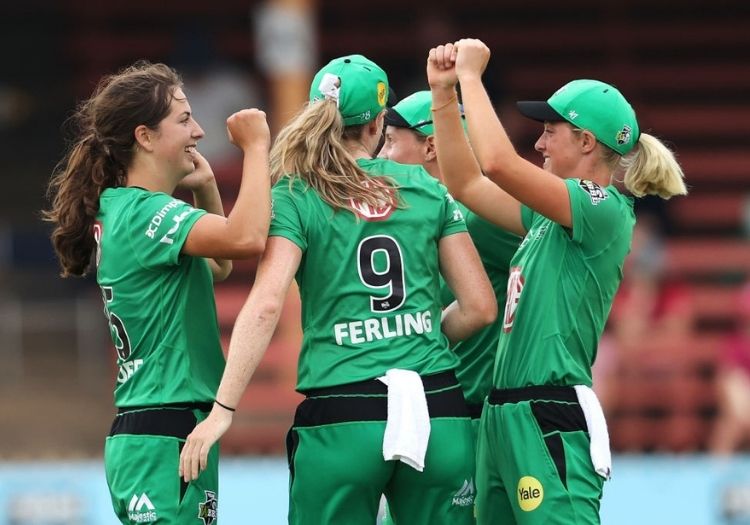 Coach: Melbourne Stars have a new head coach for WBBL 07, with Jarrad Loughman replacing Trent Woodhill. Loughman, a long standing coach with Cricket Victoria, is also the head coach of Victoria's women's team and is tasked with capturing the Stars' first Women's Big Bash title.
Captain: Meg Lanning is heading into her fourth season as captain of Melbourne Stars after previously leading the franchise in WBBL 01, WBBL 02 and WBBL 06. She spent three seasons with Perth Scorchers before returning to Melbourne in 2020 and leading the Stars to the WBBL final.
Overseas stars
Kim Garth: Allrounder Kim Garth was capped over 100 times by Ireland before relocating to Victoria in the hope of achieving permanent residency in Australia and local player status. She has previously played in three editions of the WBBL, making 35 appearances for Sydney Sixers and Perth Scorchers and taking 33 wickets.
Maia Bouchier: One of the rising stars of English cricket, batter and part-time medium pacer Maia Bouchier has had a 2021 to remember, making her England T20I debut in September before helping Southern Vipers retain the Rachael Heyhoe Flint Trophy – and now she has a WBBL deal to cap it all off. Bouchier heads into her first WBBL off the back of a strong English summer, scoring 391 runs in 20 domestic white-ball appearances, and has ambitions of becoming the next Nat Sciver – something which should be please Stars fans!
Linsey Smith: The second England international in the Melbourne Stars camp and another WBBL debutant. Like Bouchier, the 26-year-old spinner enjoyed a fruitful summer, taking a combined 31 wickets in the Rachael Heyhoe Flint Trophy, Charlotte Edwards Cup and The Hundred. In nine T20I appearances, Smith has taken 13 wickets and recorded an economy of 6.06. Expect her to make her mark on wicket-taking charts.
Changes from 2020
Melbourne Stars have had a full change of overseas personnel, swapping Nat Sciver, Katherine Brunt and Mignon du Preez (moved to Hobart Hurricanes) for Kim Garth, Maia Bouchier and Linsey Smith.
Holly Ferling and Alana King have also departed, moving to Melbourne Renegades and Perth Scorchers, respectively. Bhavi Devchand has been de-listed. Anna Lanning (a replacement signing in 2020), Maddy Darke (formerly of Sydney Sixers) and Rhys McKenna have arrived in their place.
How did they do in 2020?
Having previously never finished higher than fifth, Melbourne Stars stunned everyone in 2020, winning eight of their 11 completed matches to finish top of the table. They then defeated Perth Scorchers by seven wickets in the semi-final to reach their maiden final. However, Sydney Thunder proved too strong for the Stars, defeating the Melbourne side by seven wickets.
Best finish: Runners-up (WBBL 06)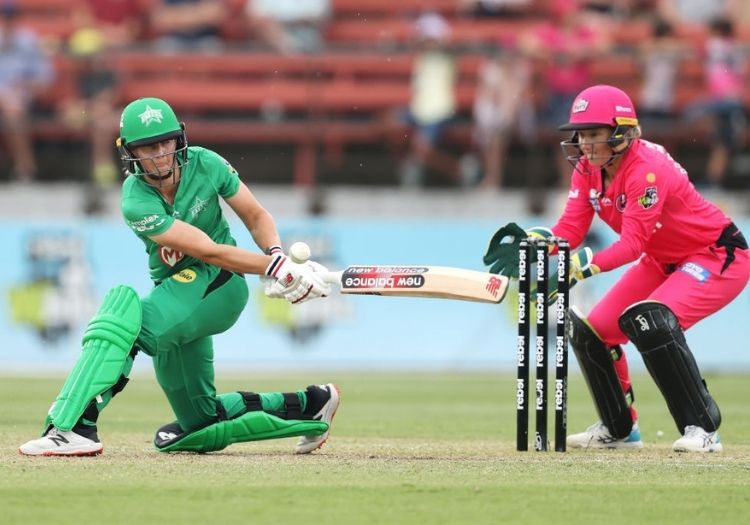 Melbourne Stars need runs from Meg Lanning
Batting
Power hitters
This is not an area where Melbourne Stars are going to struggle. In openers Meg Lanning and Elyse Villani, they have two of the biggest hitters in the competition, with the pair scoring 117 fours and 17 sixes in WBBL 06.
What's even more impressive about these two is that their powerful hitting is also sustainable, with both players posting in excess of 350 runs last season and maintaining 120-plus strike rates.
Lanning, in particular, impressed in this department, with her 76 boundaries unmatched by anyone in the competition – not even Perth Scorchers powerhouse Sophie Devine.
Anchor
This is also captain Lanning's domain. The 29-year-old has scored 450 runs or more in four of her five WBBL seasons, including 26 50-plus knocks (one century) in 65 innings, and has a WBBL career average of 45.83. Destructive and hard to dismiss – a deadly combination.
England international Maia Bouchier may also be a solid top-four anchor. The 22-year-old can bat anywhere in top six and showed her flair for quick-scoring in The Hundred, scoring 92 runs at a strike rate of 143.75. However, in the Charlotte Edwards Cup, she score a much more measured 104 runs at a strike rate of 98.11 at the top of the order. Her best innings came against South East Stars when she scored 33 runs off 26 balls as part of a 57-ball 89-run partnership with Georgia Adams, rotating the strike nicely and hitting four well-placed fours while her partner did the big hitting. She finished that innings with an unbeaten 53 off 43 balls.
Finisher
As mentioned above, Bouchier could fulfil this task depending on where she ends up in the order. However, the other option for the Stars is allrounder Annabel Sutherland, who scored 190 runs at a strike rate of 113.77 from No.5 last season. It's not the biggest of strike rates, granted, but she has shown in the past that she has the ability to finish with a bang. Remember her 11-ball 22 against England on debut in 2020? If she can channel that same energy in the WBBL, she could be a match-winner for Stars.
Problem areas
Melbourne Stars are dangerously short of batters. In the off-season, they've lost Nat Sciver and Mignon du Preez, who scored a combined 652 runs in WBBL 06, as well as Katherine Brunt – a player we all know isn't afraid to smack it about a bit – and Alana King, who scored 62 lower order runs at a strike rate of 187.87.
That's two of their top four and two potential finishers gone and they've been replaced by Maia Bouchier, a 22-year-old playing entering her first WBBL season, and Maddy Darke, who has 13 career T20 appearances to her name. Beyond Lanning, Villani, Bouchier, and Sutherland, the situation quickly becomes concerning for the Stars.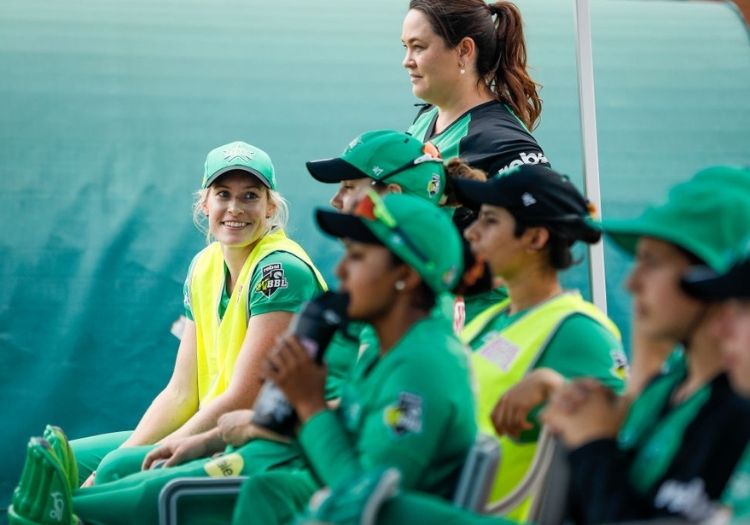 Do the Stars have the strength in depth to compete?
Bowling
Speed merchants
Tess Flintoff impressed in the pace attack last season. The 18-year-old, who can bowl in the powerplay, took 11 wickets and recorded an economy of 8.03 in WBBL 06, a vast improvement from the season before which saw her take just two wickets. If she can bring her economy down to seven but keep the wicket-taking potency she displayed last season, the youngster could be a key player for the Stars.
Allrounder Sutherland is also a handy right-arm medium pacer, if a little lacking in the wickets department, while new arrival Kim Garth adds some much-needed experience to proceedings. Though only 25 years old, the former Ireland international has 116 career T20 appearances to her name. Her WBBL economy of 6.31 is just under a run higher than her career economy (5.42) but that's still fairly miserly for a seamer. Maia Bouchier, Lucy Cripps and Georgia Gall can offer part-time support.
Variation
Northern Diamonds left-armer Linsey Smith will lead the spin attack and is tasked with replacing Alana King's 16 wickets. Fortunately, the 26-year-old England international has been on fire with the ball this season, taking 31 wickets in all competitions during the English summer. Like King, she's perfectly comfortable bowling in the powerplay.
23-year-old left-arm spinner Sophie Day had an impressive debut season for the Stars in 2020, taking 11 wickets and posting an economy of 6.66, while Erin Osborne will also offer spin support. The 32-year-old endured a rough season in 2020, taking just two wickets, but prior to that had taken 10 or more wickets in three of her past four seasons.
Problem areas
Melbourne Stars' pace attack is a big concern. Once again, the losses from last season are telling with the departing Sciver and Brunt taking 27 wickets and a lot of experience with them.
They're also lacking an out and out pace bowler in the mould of Hannah Darlington, Issy Wong (both Sydney Thunder), Darcie Brown (Adelaide Strikers) or Maitlan Brown (Sydney Sixers).
And with young Flintoff the most dangerous bowler remaining from last year's table-topping side, there won't many teams feeling intimidated by Stars' bowling attack.
Who takes the gloves?
The 21-year-old Nicole Faltum is Melbourne Stars' first-choice wicketkeeper. The youngster, who has been involved with the Stars since WBBL 03, took six catches and completed two stumpings in 2020.
Squad: Meg Lanning, Annabel Sutherland, Kim Garth, Elyse Villani, Nicole Faltum, Erin Osborne, Tess Flintoff, Anna Lanning, Georgia Gall, Rhys McKenna, Maia Bouchier, Linsey Smith, Maddy Darke, Lucy Cripps, Sophie Day
Fixtures: October 14 – Sydney Sixers (Blundstone Arena, Hobart – 9.40am GMT), October 19 – Hobart Hurricanes (Blundstone Arena, Hobart – 3.25am), October 20 – Sydney Sixers (Blundstone Arena, Hobart – 6.50am), October 23 – Brisbane Heat (Invermay Park, Launceston – 4am), October 26 – Sydney Thunder (University of Tasmania Stadium, Launceston – 3.25am), October 27 – Hobart Hurricanes (UTAS, Launceston – 6.50am), October 30 – Sydney Thunder (UTAS, Launceston – 6.05am), October 31 – Brisbane Heat (UTAS, Launceston – 2.40am), November 6 – Adelaide Strikers (Karen Rolton Oval, Adelaide – 2.40am), November 7 – Melbourne Renegades (Adelaide Oval, Adelaide – 2.40am), November 10 – Perth Scorchers (Karen Rolton Oval, Adelaide – 2.25am), November 11 – Melbourne Renegades (Karen Rolton Oval, Adelaide – 5.50am), November 19 – Perth Scorchers (11.15pm), November 21 – Adelaide Strikers (Adelaide Oval, Adelaide – 2.40am)
Possible starting XI: Elyse Villani, Meg Lanning, Maia Bouchier, Annabel Sutherland, Kim Garth, Linsey Smith, Erin Osborne, Maddy Darke, Tess Flintoff, Nicole Faltum (wk), Sophie Day
ALL WBBL 07 TEAM GUIDES
Please ensure all fields are completed before submitting your comment!