Shimron Hetmyer
Hetmyer is attacking, but has a well-organised defensive game, and he appears a natural successor to a long line of Southpaw stroke-makers from the Caribbean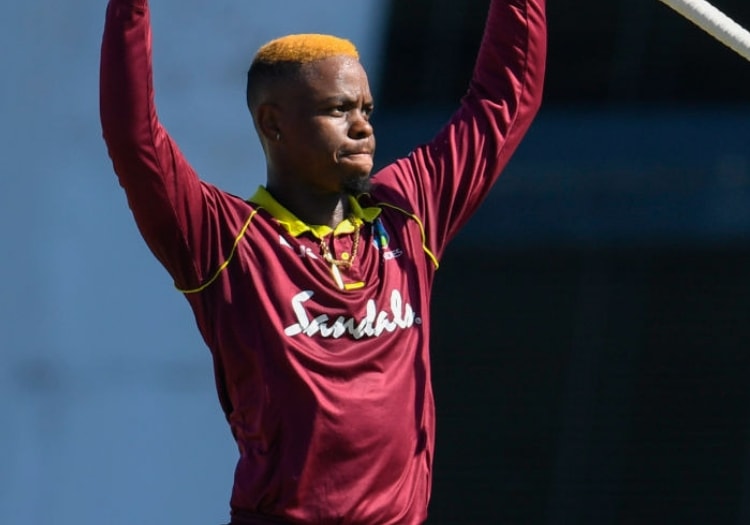 Born: December 26, 1996
Role: Left-hand bat
Here's hoping that Shimron Hetmyer's dire IPL – dampening down talk of the 'million dollar baby' and so on – hasn't fractured his confidence.
Because we loved what we saw in the Caribbean last winter, and it would be wonderful to see more of the same in this World Cup.
"I just bat as I see it but if I get a ball I can hit for six I will. I do like hitting sixes," he says like the entertainer he knows he is. His 81 in the Bridgetown Test marked him out as a special talent, his name trending on Twitter among excited UK fans.
In a sunhat and with gold chain dangling around his neck, he batted with flair and suave. He is attacking, but has a well-organised defensive game, and he appears a natural successor to a long line of Southpaw stroke-makers from the Caribbean, including Brian Lara and Garry Sobers (who cites him as a natural successor – praise indeed).
Later on the tour at the same venue Hetmyer made his fourth ODI century in only his 23rd match. Three figures came from 82 balls, and he won the game off the penultimate delivery.
This is his first senior World Cup, but as captain he led West Indies to victory three years ago in the under-19 tournament in Bangladesh, scoring crucial half-centuries in the quarter- and semi-finals.
WEST INDIES PLAYER PROFILES
Please ensure all fields are completed before submitting your comment!