Chris Gayle
There is no sign that middle age has diminished Gayle's extraordinary hand-eye coordination (although he is not very good between the wickets these days, and he needs hiding in the field)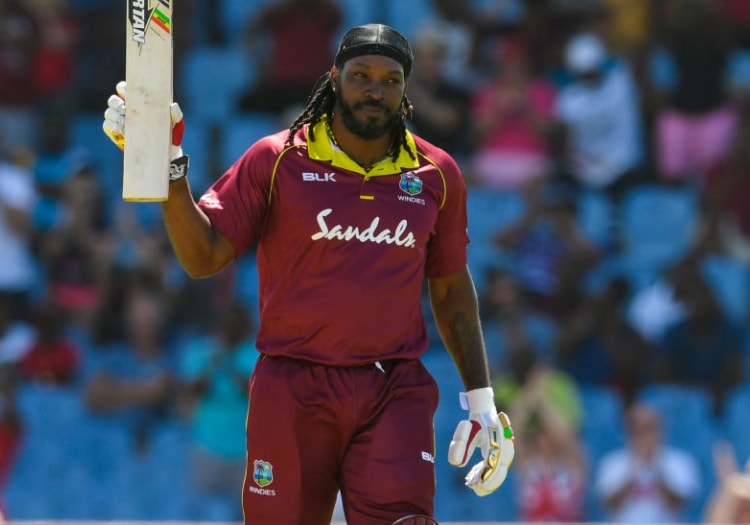 Born: September 21, 1979
Role: Left-hand bat, right-arm offspin
Gayle dispelled any doubts about his ability to negotiate a fifth and final 50-over World Cup at 39 with his absolutely stunning display against England.
Scores of 135, 50, 162 and 77 were the biggest reason why the World Cup hosts and favourites had to settle for a 2-2 draw. It was the most stunning rendition of 'Stand and Deliver' since Adam Ant's No.1 single in 1981.
There is no sign that middle age has diminished Gayle's extraordinary hand-eye coordination (although he is not very good between the wickets these days, and he needs hiding in the field).
He smashed 39 sixes in the series (one every 8.1 balls), and needs 'only' 38 more to overhaul Shahid Afridi's ODI record of 351. With nine first-round matches at least in this his farewell ODI tournament, why not?
He has also been in sizzling form at the IPL. People have questioned his commitment and branded him a T20 tourist, but he showed he loves West Indies by taking part in last year's qualification tournament in Zimbabwe.
The narcissistic tendencies of the self-styled Universe Boss are not to everyone's tastes, but on the field he has been one of the game's greatest entertainers since he first popped on the tour to England in 2000.
WEST INDIES PLAYER PROFILES
Please ensure all fields are completed before submitting your comment!