Women's Regional team guide 2021: Western Storm
Who are the ones to watch? Who are the England stars? How did they do last season? All your questions answered ahead of the new Rachael Heyhoe Flint Trophy and Regional T20 campaigns...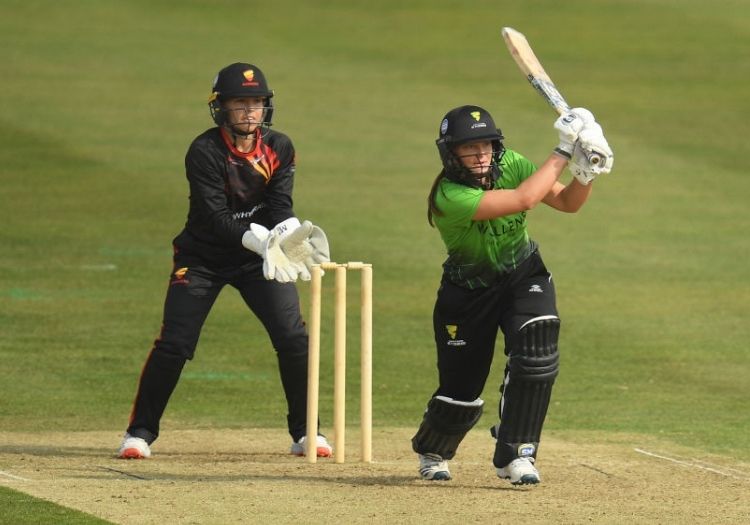 Storm Hub: Player profiles, grounds guides, latest news and much more
Captain: Sophie Luff
Coach: Mark O'Leary
Home grounds: Taunton, Bristol
Team background
The successor to the Kia Super League team of the same name, Western Storm have kept the name and the branding, but have also built a fresh squad under Mark O'Leary, who succeeded Trevor Griffin – now of Sunrisers – as the man in charge.
Based at Bristol, Western Storm are a partnership between Glamorgan, Gloucestershire, Somerset, and Wales, also covering Devon, Cornwall, and Wiltshire.
Their players hail from right across Wales and the West Country, and the vast majority of the squad are currently playing county cricket in the area; Hampshire's Fi Morris – one of six Storm players on professional domestic contracts – is nonetheless a Bristolian who studied at Exeter University in Devon.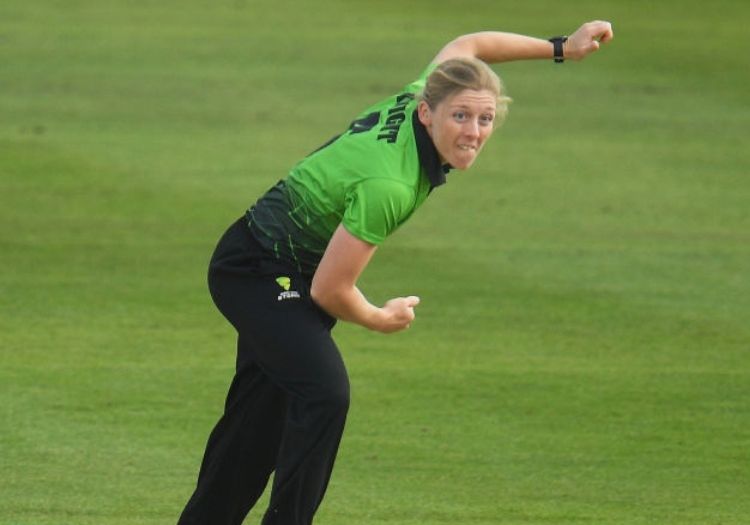 Heather Knight in action for Western Storm
What happened last season?
Always viewed as the main rivals to Southern Vipers in their group during the inaugural Rachael Heyhoe Flint Trophy, Western Storm had to settle for second place in their pool after succumbing to twin defeats in home and away meetings with the eventual champions.
Nonetheless, there were several positives for O'Leary's side – not least the form of captain Sophie Luff, who was the competition's third-highest run-scorer with 339 in six games – an average of 67.8 and an unbeaten hundred in a win over South East Stars.
Perhaps even more promising was the return of Georgia Hennessy, who was representing Storm three years after her last Kia Super League appearance, at which point she left the game after falling out of love with the sport. Still only 24, she was the tournament's leading allrounder – Kathryn Bryce apart: Hennessy scored 209 runs, including 105 against Sunrisers, and took 11 wickets.
Overall, however, four wins in six games for a side learning to play together under a new coach represents a successful start to life in the regional setup.
Who are the England stars?
The biggest of the lot in Heather Knight, who has regularly spoken of her pride in playing for Western Storm.
The England captain made her mark on the Rachael Heyhoe Flint Trophy, turning out twice under the leadership of Luff – whose name Knight has often namechecked as a potential England batter of the future – and averaging 158 in the process. Knight made scores of 91 and 67 in her two appearances.
Anya Shrubsole only played once last year and went wicketless, but the World Cup-winning seamer could do with a good year after struggling for rhythm in recent England outings, before missing the tour of New Zealand entirely due to a knee injury. Her experience will no doubt benefit a stable of younger seamers also including Lauren Filer, Danielle Gibson and left-armer Emily Edgcombe.
Fellow left-armer Katie George is also part of Storm's roster, though she – like Shrubsole – was ruled out of England's winter through injury. In her case, a stress fracture.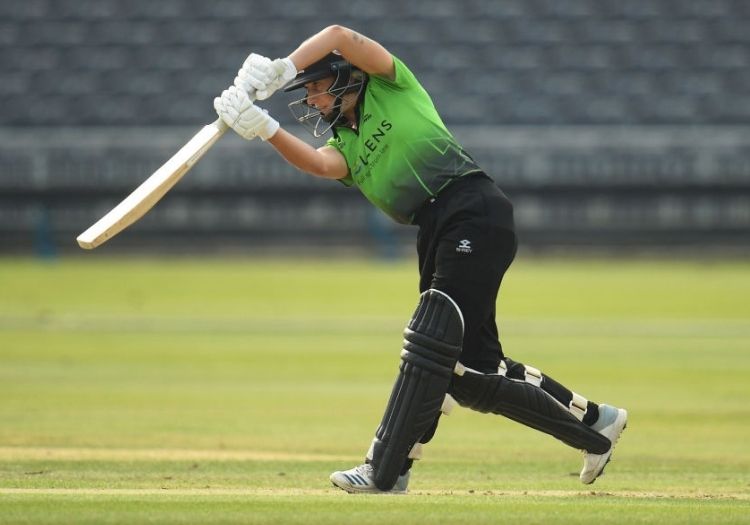 Fi Morris in action
Who are the old heads in the side?
Luff is one of the most highly respected players on the circuit and a fine player, whose time may just come as an international cricketer in the coming years.
She will turn 28 in December but is flying the flag for her era of domestic cricketers, who once upon a time in a not-too-distant past might have believed that an opportunity like this had passed her generation by.
And so, she takes on an added significance this year; if her weight of runs can be maintained, it is not out of the question that an international spot might come calling. If so, she would be England's first debutante over the age of 25 since Sonia Odedra made her Test debut in 2014.
Claire Nicholas, the 34-year-old off-spinner, has opted out of the 2021 edition of The Hundred – she is pregnant, with a baby boy due to arrive at the start of June. She remains hopeful that she might be able to turn out for Western Storm later in the summer, telling Storm's website: "If all goes to plan with the birth and my recovery, I might be available towards the end of August. We will just have to wait and see how my body heels."
Nicholas was replaced as Wales captain in 2017 by Lauren Parfitt, another experienced member of this Storm side, who was an unused squad member in consecutive Kia Super League editions in 2017 and 2018.
Who are the young players to watch?
Plenty of excitement surrounds the talent of Alex Griffiths, who impressed in last year's Rachael Heyhoe Flint Trophy. Handed a full-time deal by Western Storm after a series of impressive performances, she made 141 runs in the competition, with a high score of 80, while also opening the bowling.
Watch out, too, for teenage wicketkeeper Nat Wraith, another youngster handed a professional contract on account of her potential. She was ever-present in last year's tournament, scoring 111 runs and completing four stumpings.
Niamh Holland, Emma Corney, Abbie Whybrow and Olivia Churcher are all also still teenagers.
Squad: Sophie Luff, Lauren Parfitt, Heather Knight, Alex Griffiths, Georgia Hennessy, Emma Corney, Niamh Holland, Olivia Churcher, Abbie Whybrow, Nat Wraith, Claire Nicholas, Danielle Gibson, Anya Shrubsole, Fi Morris, Katie George, Emily Edgcombe, Steph Hutchins, Lauren FIler
Fixtures
Heyhoe Flint Trophy: May 29 - Thunder (h), May 31 - Central Sparks (a), June 5 – South East Stars (a), June 12 – Southern Vipers (h), Sept 10 – Northern Diamonds (a), Sept 12 – Lightning (h), Sept 18 – Sunrisers (h)
Regional T20: June 26 – Sunrisers (h), July 3 – Thunder (a), July 10 – Northern Diamonds (h), Aug 25 – Thunder (h), Aug 28 – Northern Diamonds (a), Aug 30 – Sunrisers (a)
Additional reporting by Syd Egan
OTHER TEAM GUIDES
Please ensure all fields are completed before submitting your comment!