The curious case of the Bob Willis Trophy, a grand concept in need of meaning
NICK FRIEND: Given the drama of the final round of the County Championship season, this week will do well to mean as much as it ought. Creating cricket's Community Shield would be a fine place to start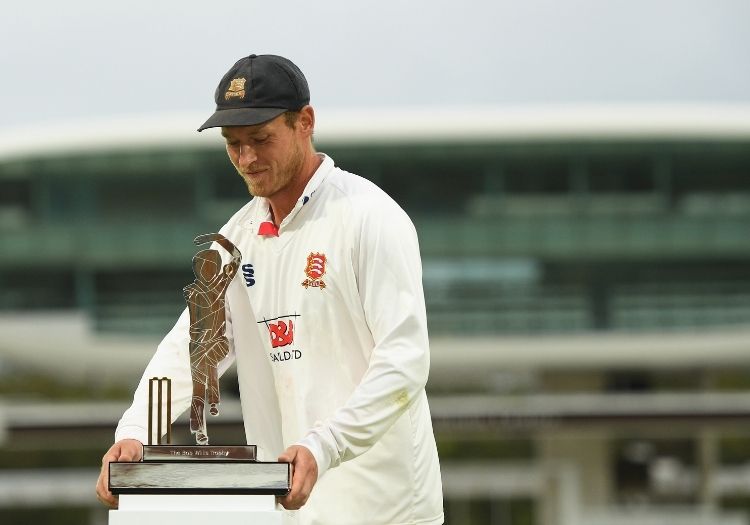 What to do with the Bob Willis Trophy, the latest quandary facing the unsolvable Tetris that is English cricket's domestic schedule.
Its second instalment begins on Monday – a year after its foundation as an admirable, appropriate memorial for a widely-respected hero of the game, set up initially to bring meaning to a shortened summer that had decided against trivialising the County Championship into a whistle-stop, chaotic monthlong competition.
It worked as well as could reasonably be expected: Essex and Somerset – the best teams in the country the previous year, when they fought to be county champions at Taunton in the last week of the season – qualified for the final, a five-day showcase at Lord's, albeit behind closed doors. Perhaps the manner of the result wasn't ideal – Essex were awarded the title on account of a higher first-innings score – but otherwise it was broadly an autumnal triumph that achieved more than looked feasible at the height of lockdown.
That was a one-off, though: while life isn't quite back to normal, the county summer did still return to its traditional April beginning, only concluding last week, with Warwickshire clinching the County Championship crown ahead of Lancashire. No doubt, both teams have been celebrating hard. The prospect of another week, therefore, feels like a strange, misplaced addition.
To a degree, the relative antipathy around this showpiece occasion seems somewhat ironic, given the drive in several quarters for more high-profile red-ball matches, but perhaps it also speaks to the sense of tiredness running through the whole game at the end of a season as busy and draining as this. It is asking a lot of the players to go again with the same intensity as the last five months.
So, if it were up to me, I would invert the calendar to make this cricket's answer to football's Community Shield: a curtain-raiser to the campaign featuring the two best red-ball teams in the previous year.
In this case, Warwickshire and Lancashire at Lord's in April: a flagship precursor to the county summer, with its participants known seven months in advance, no complaints around a lack of time to purchase tickets – as was the case with the Royal London Cup final's 48-hour turnaround this year – and the potential for a high-quality fixture in front of a decent crowd to summon in the new season after a winter away.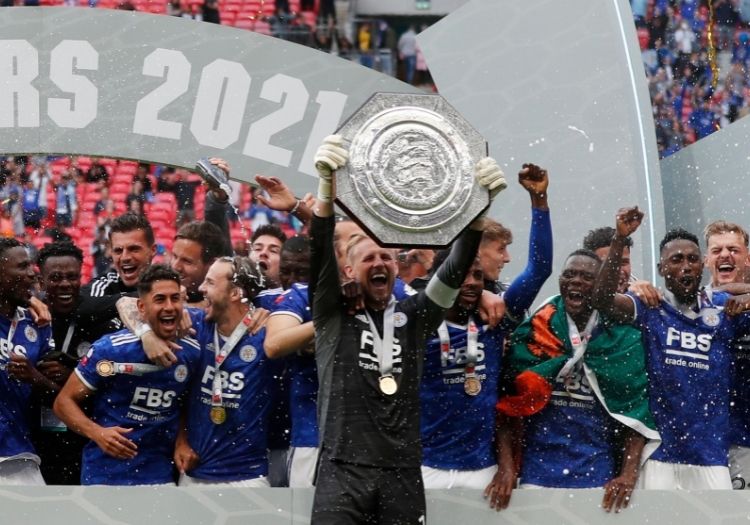 Leicester City won the 2021 Community Shield, having qualified by beating Chelsea to win the FA Cup
Where that leaves the Champion County match, played out between the winners and an MCC side, would need some discussion, but there is an opportunity here to raise the status of domestic red-ball cricket in a way that the current setup can't achieve.
There is no partisanship attached to the MCC game – how could there be, with an Invitational XI? It exists, for all intents and purposes, as a glorified warmup. It doesn't have to be completely dismantled: in the last few years, it has been taken abroad in March, and there is no reason why that innovation shouldn't continue, but the chance to stage a five-day final – as the World Test Championship has cottoned onto – is a genuinely interesting proposition, if it is packaged and sold correctly.
"I think we've got to make County Championship cricket more exciting," one county chief executive told me last week. His dream is for a one-off, winner-takes-all match at Lord's, with the victors taking both the County Championship and the Bob Willis Trophy in the style of Australia's Sheffield Shield.
"I would put everything on Bob Willis Finals Day," he said. "For me, that's a no-brainer, but I know I'm probably in a minority in thinking that. We have a big Blast final, we've got a big Hundred final, we have to work out where the 50-over final fits.
"It would give massive profile to red-ball cricket, to county members, to sponsors. Imagine if every year was built to that crescendo, and two teams in red-ball cricket were getting a five-day match at Lord's. I think you could market that and get 20,000 people every day at Lord's.
"In reality, we've sort of played two semi-finals last week in Division One for the right to play at Lord's."
That concept was put to the counties ahead of the season but rejected. "I think the counties felt that was probably a step too far to put it all on that one game, particularly with it all being so late in the year," Neil Snowball, the ECB's managing director of county cricket, told The Cricketer.
"I still think that debate is to be had. Part of me loves the jeopardy – can you imagine if you ended up with Lancashire and Yorkshire in the Bob Willis Trophy final, playing off to determine who's also the county champions. You'd have Lord's packed out for four days."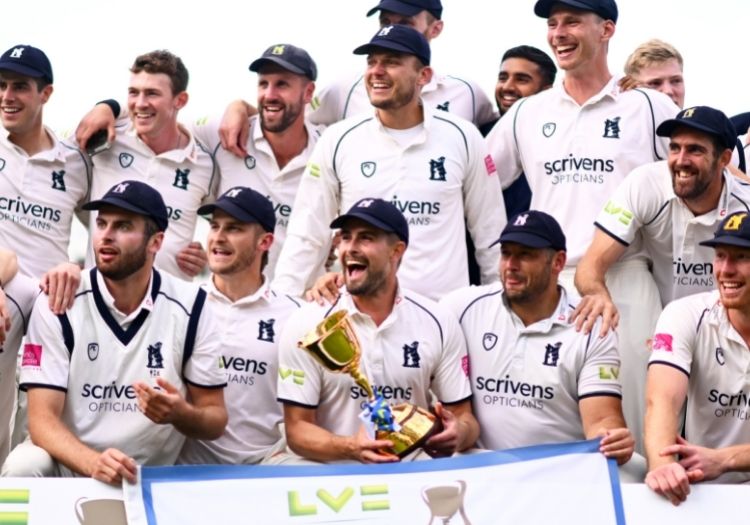 Warwickshire come into the Bob Willis Trophy, having won the County Championship last week
For the moment, though, he sees this occasion operating as "a celebration of county cricket" in the absence of anything more tangible on the line. Of course, there is merit in that alone but also so much more potential elsewhere. Its success last time around was contingent on the simple fact that it carried real purpose. "The winner of the Bob Willis Trophy won the Bob Willis Trophy," as Snowball puts it.
Given the legend of Willis – not to mention his legacy with the Bob Willis Fund – there is a real, heartening desire to keep the trophy in circulation, whatever its guise. It is fitting that this edition involves Warwickshire, where he spent 12 years of his professional career, and that it has found a home at Lord's, where he took more Test wickets – 47 at 18.76 apiece – than at any other ground.
In time, let's hope it can settle upon a suitable meaning as well. For, given the drama of the final round of the County Championship season, this week will do well to mean as much as it ought. Creating cricket's Community Shield would be a fine place to start.
Please ensure all fields are completed before submitting your comment!