Warwickshire finish as the pride of the County Championship
NICK HOWSON AT EDGBASTON: This might be the last we see of the divisional structure. But it should not be forgotten that it delivered an epic finale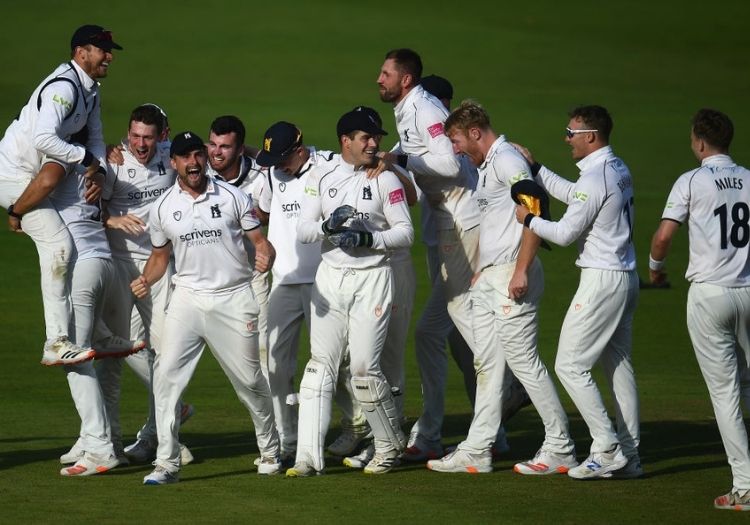 Edgbaston (fourth day of four): Warwickshire 367 & 294-3d, Somerset 389 & 154 - Warwickshire won by 118 runs and win the County Championship

The marquees were being erected. Fridges and bars stocked. Roads closed off. The final preparations for the celebration of the year neared completion.
While Warwickshire were romping to their eighth LV=Insurance County Championship title at Edgbaston, Birmingham was preparing to party. Someone knew something.
The Pride movement comes to England's second city this weekend when 10s of thousands of people will assemble to salute the LGBTQ+ community, liberty, inclusivity and, ultimately, each other.
In June, Warwickshire partnered with the ECB to support the world's first cricket match played between two LGBTQ+ cricket clubs, when Graces CC played Unicorns CC at Weoley Hill. Paul Farbrace and Mark Robinson hosted a training session ahead of the game at the club's indoor school. These are small steps, but this is county cricket breaking free from its mould.
While a cricket team can hardly be described as an ideal group to get this particular celebration started, perhaps in a very small way the city can take some satisfaction from Will Rhodes and co storming to the title after an epic charge on day four against Somerset.
With a familiar name set to be etched onto cricket's first-class goblet - 2011 and 2012 was the last time either Lancashire and Warwickshire claimed the honour - the main question was whether the drama of Liverpool 24 hours previous would be harnessed 99 miles south.

Around 1,500 fans, who were not charged for the final two days, turned up with champagne corks ready to be popped. Meanwhile, at Emirates Old Trafford, Lancs played began watching in unison from 3:30pm, by which time Somerset were seven down and staring down the barrel. As a watch along goes (and I think most of us know how they work now), that was one of the sorrier ones.
Though the (only) Championship trophy was in situ at Edgbaston, a courier was on standby to transport it to the northwest if required. It stirred memories of the helicopter that darted between venues on the final day of the 2005 Scottish Premier League football season.
This was my first day of domestic red-ball cricket this season but it hasn't been so long that I can be convinced that days are always like this one. We reconnected like old friends and were soon reminiscing about the good old times.
Warwickshire added 115 runs during 15 overs across the opening 65 minutes. It was pure satire, full of car crash cricket you couldn't take your eyes off. The passage of play included Rob Yates going to a fourth first-class century of the season, the most normal, mundane incident of the day in many ways. His unbeaten 132 came at a strike rate (78.57) more than double his career scoring speed, which offers an indication as to the Bears' intentions. His and Rhodes' batting either side of the close on day three laid the foundations for what would follow.
Having missed out on quite a lot of cricket through no fault of his own this year it was nice to see cricket's cheeriest guy Chris Woakes play a central role. Granted, he has run the anchor leg during this title campaign but there is no taking this latest domestic honour away from him. Warwickshire had to seek special permission for him to play this one and even the ECB aren't that cruel.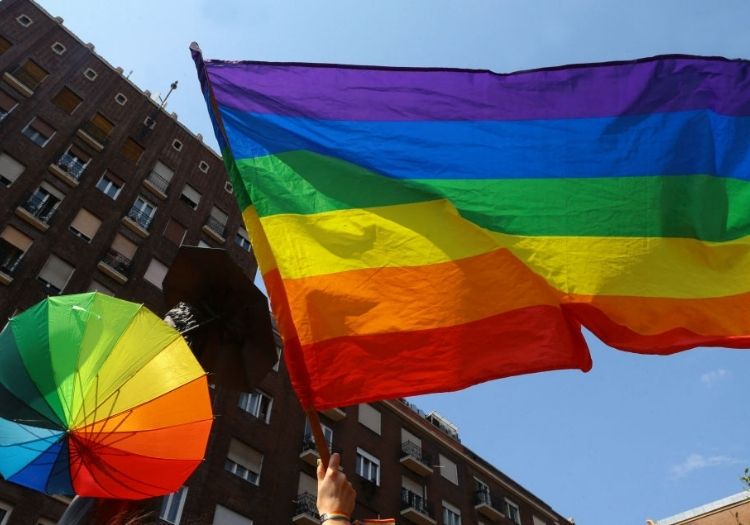 Birmingham has hosted an edition of the Pride Festival since 1997
And if you want an extra layer to the narrative, the mess he made of the stumps of Craig Overton and Jack Leach - who earlier in the game looked to have played a key innings - was a nice moment.
It isn't a proper red-ball title coronation without Somerset, who are gradually turning from Championship bridesmaids to that guy who can't hand out the order of service correctly. They'll soon stop being invited. A first-class title being on the line and them not winning is par for the course now. Having watched Essex claim the title at Taunton and in the Bob Willis Trophy final at Lord's, they're watching celebrations at Edgbaston rather than participating in them for the second time in six days. They need a staycation.
Tom Abell's side finished bottom of a pile of six title contenders in Division One, the most number of realistic challengers that the Championship has had in years. It has been a truncated, unsatisfactorily scheduled competition but one which has delivered an exciting finale. Six were in contention at the end of August, four heading into the last round, three come the penultimate day and two at the commencement of the last session. From an entertainment perspective, you cannot ask for much more.
The only problem is delivering an intriguing title race is not the priority. It might not even make the first page. For all the entertainment, Tom Haines' 1,176 runs, Sam Cook's 58 wickets and the continued blooding of youngsters up and down the country is perhaps more important than who is spraying the bubbly around in the early autumn.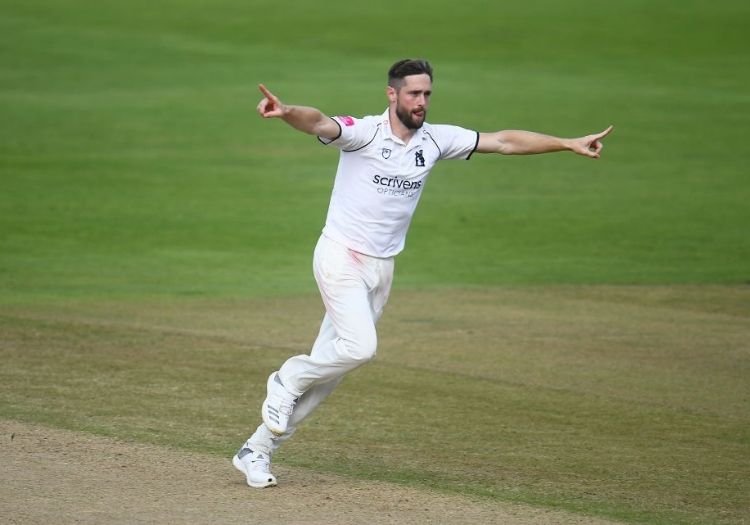 Chris Woakes put a difficult year behind him
Ever since the introduction of central contracts in 2000 - when the two-division system was first adopted - the County Championship has been relegated to a feeder competition for Team England. Workloads were controlled and county appearances for the best players in the country were limited. Star names often spend more time in county colours on media day than in the middle during a domestic season. Bubbles have only accentuated that situation.
While we should be grateful that the Championship is still regarded as a moderately decent honing ground for the international team (though that reputation has been diluted somewhat) it is only natural that its structure is constantly under review. Once again, Covid is responsible for some of these conversations. That the Championship is now only as good as England's Ashes results is dissatisfying but also a reality.
For all the exhilarating, meaningful cricket, the divisional system is likely to be replaced if not next year then certainly come 2023 when Covid is expected to be a nuisance rather than a lingering threat. We can all agree that the schedule was inadequate to help England against the best two Test teams in the world, but the format may also bear the brunt of the reforms.
Talks regarding the next two campaigns are ongoing. The Times understand the ECB want the conference system, with some alterations, to remain while the counties are broadly in favour of a return to two divisions. Who are English cricket's ultimate decision-makers? I think we might know the answer to that question already.
Please ensure all fields are completed before submitting your comment!