The Hundred 2022 - women's team guide: Oval Invincibles
NICK HOWSON takes a look at the strengths and weaknesses of the Invincibles squad ahead of the new campaign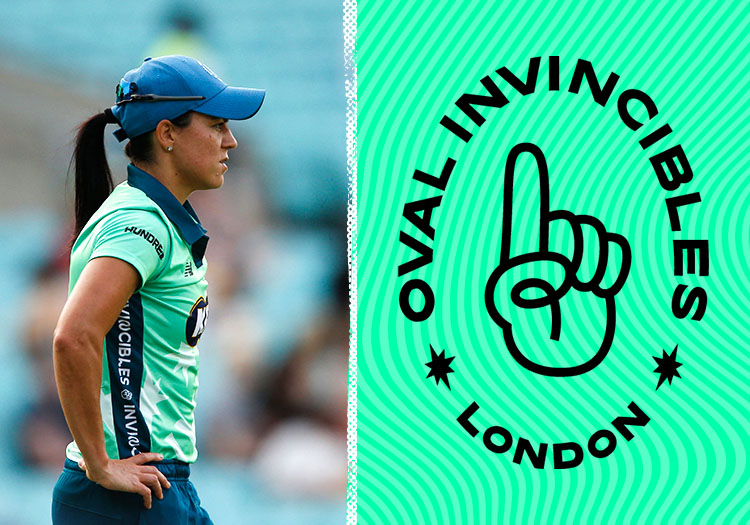 Coach: Jonathan Batty
Batty struck gold last summer as Invincibles lived up to their name and won the inaugural title at Lord's. Combines roles with positions as head of cricket at Caterham School and women's head coach at Surrey, where he spent much of his 18-year first-class career. Was part of the side won the first T20 Blast trophy in 2003 and for many years was the back-up to Alec Stewart when he was on England duty.
Captain: Dane van Niekerk
Leader of the defending champions looking to make it back-to-back titles. The inspirational South Africa captain, 29, has not played since November after slipping in her home and breaking her ankle.
Van Niekerk missed the 50-over World Cup and failed to recover in time for the Commonwealth Games, but she will return for the 100-ball competition and would have been irreplaceable due to her leadership and ability. Finished last term with 259 runs, eight wickets and the MVP award. And yet, she allowed the younger members of her team to take the limelight during the trophy-lift.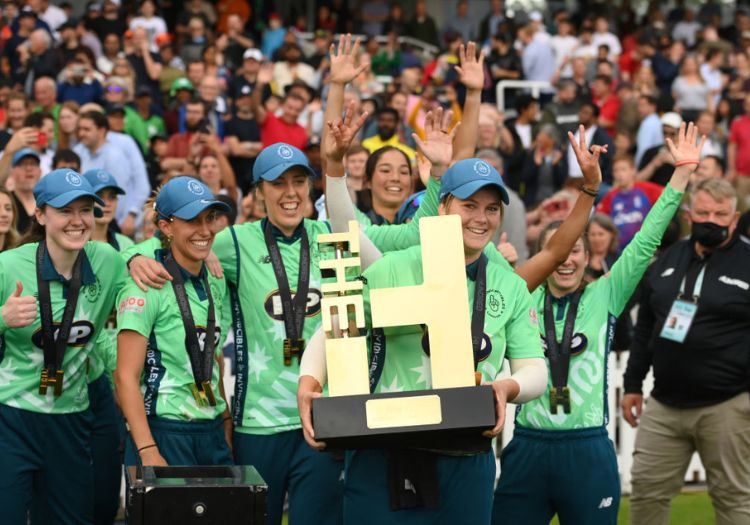 Oval Invincibles are defending champions [Getty Images]
Overseas stars
Suzie Bates: The addition of the former Olympic basketball player is a slam dunk for the defending champions. Bates has more white ball runs for New Zealand than any woman past or present and her arrival represents a major coup. Comes in off the back of a century in the final World Cup game against Pakistan in an otherwise disappointing tournament, a decent showing in the Fairbreak Invitational T20 and a good start to the Commonwealth Games - her latest multi-sport event appearance.
Already a Kia Super League winner with Southern Vipers and a NZC Women's T20 champion with Otago, Bates will be eager to improve on a rotten record in T20 tournament finals (played 11, lost nine).
Marizanne Kapp: The other half of the devastating South Africa pair from last season. But like wife Dane, there was uncertainty over the extent of her availability for the competition after she returned home earlier this month, missing the England T20Is and the Commonwealth Games after her brother-in-law was involved in an accident that left him in intensive care.
Injury limited her to five outings during the 2021 campaign, but her 150 runs and 11 wickets represented a priceless contribution. Before returning home, her form was impressive with the bat during the multi-format England series, hitting 150 in the one-off Test and scores of 43 not out, 51 not out, 12, 73 and 62 in subsequent innings, and she'll be hopeful of picking that up upon her return.
Shabnim Ismail: One of the quickest bowlers in the game, the 33-year-old is a legend of South African fast-bowling and the highest wicket-taker in the history of the women's team across the formats.
There is some evidence of Ismail slowing down (she only took two wickets at 87.5 during the white-ball portion of the multi-format England series) and only took three for the Invincibles last term. But they are rare blemishes on her standing as one of the most fearsome quicks on the planet. Since the start of 2019 she's taken her 43 T20Is wickets at 18.
English stars
Alice Capsey: The leading member of England's new breed of players. Capsey debuted for Surrey aged 15 in 2019 and hasn't looked back. After enjoying a fine women's Hundred (150 runs, strike rate 126, 11 wickets, 0.90 runs-per-ball), the excitement around her career was underlined by being named the PCA's Emerging Women's Cricket of the Year.
Named in the England A squad that went to Australia, Lisa Keightley wasted little time getting her involved in the senior ranks, picking her for the South Africa T20Is, the Commonwealth Games and instantly giving her license in the top three. A maiden international fifty against South Africa at Birmingham 2022 was more evidence that the hype is justified. If you're not on the Capsey bandwagon I'd respectively request that you jump on, there is plenty of room.
Lauren Winfield-Hill: The North Yorkshire women has gone south for the second edition of The Hundred after an uneven first campaign with Northern Superchargers. A 50-over World Cup winner who brought up 100 England appearances during the last tournament in New Zealand but is now on the fringes of the picture under Keightley after missing out against South Africa. Not that you'd know it from her domestic form for Northern Diamonds, averaging 50 across the Charlotte Edwards Cup and Heyhoe Flint Trophy with four half centuries in six innings.
Mady Villiers: An ever-present as Invincibles went all the way last summer, Villiers might not be part of England's plans right now but there is every chance that will change in the immediate future.
Left out of the Ashes and only a reserve for the World Cup, in September it will be a year since her last international outing. Her off breaks produced six wickets last term and this summer has been a fruitful one, claiming 13 in nine matches for Sunrisers. Handy down the order with the bat, she has a key role to play if Invincibles are to be back-to-back champions.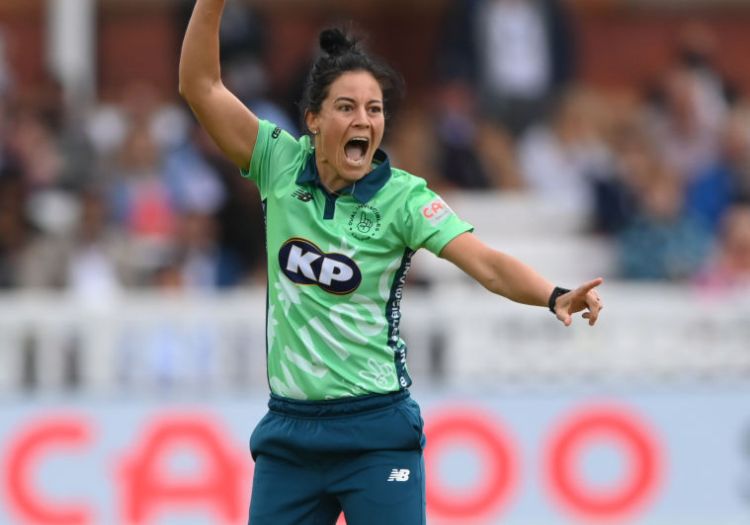 Marizanne Kapp is one of three South Africans in the Oval squad [Getty Images]
BATTING
Power hitters
Invincibles were the slowest scorers in the competition during 2021, relying on their bowling to guide them to glory. Of those to face 38 balls or more, Jo Gardner (released to Southern Brave) was the quickest scorer with a strike rate of 156. Of those that remain, attention will be on Capsey, an aggressive ball-striker from the off who is likely go hard while others bat around her. Villiers scored at 134 and only Kapp hit more sixes than her in the Invincibles' ranks. Winfield-Hill's 96 against Lightning was compiled off just 66 balls, with 13 fours and two sixes.
Anchor
Take your pick. This is not a line-up boasting explosive power or batter willing to take undue risks. Aylish Cranstone was only outscored by Amy Jones during the CE Cup, hitting 235 runs at 58.75 - the best return of anyone to score more than 68 runs. The strike rate of 115 and ability to bat through (she recorded three unbeaten fifties in seven innings) liberated those beneath her and we could see a repeat, after she was released by London Spirit.
Finisher
Sometimes coming in as low as No.5, Van Niekerk was often the Invincibles' superhero with the bat. Unbeaten fifties against Manchester Originals on the opening night, and Birmingham Phoenix (when opening) as well as a 21-ball 27 not out which nearly prevented defeat to Northern Superchargers proved she is the woman for a crisis.
Problem areas
This is arguably the most underpowered line-up in the competition and one that relies on the bowling attack (weakened this year) coming to the party. With the influential Kapp and Van Niekerk's coming in from the cold, Cranstone, Bates and Winfield-Hill must make an immediate impression.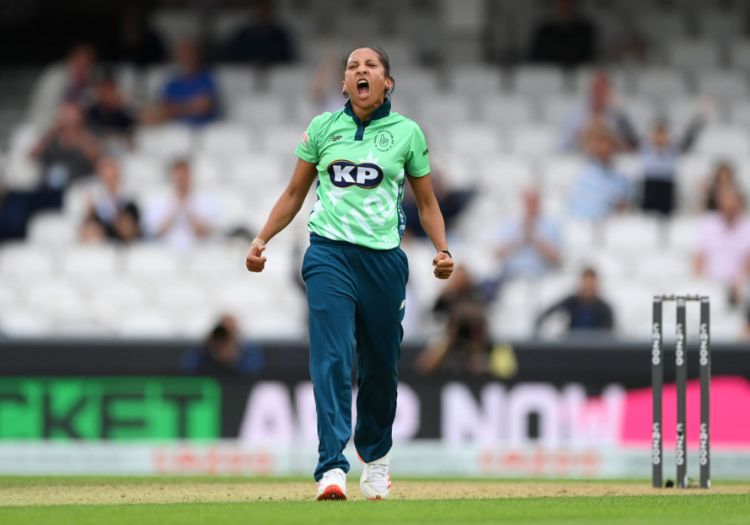 Shabnim Ismail offers raw pace [Getty Images]
BOWLING
Seam attack
Ismail reputation as one of the quickest around hides her skill with the bat. She can produce deceiving changes of pace and has a good out-swinger. There feels like more pressure on her shoulders this summer due to the absence of Tash Farrant, the leading wicket-taker in either the women's or men's Hundred, due to a back problem.
Kapp took 11 wickets last season including 4 for 9 in the final and went at 0.84 runs per ball. For all her achievements with the bat, it might be with the ball where Invincibles miss her most. Grace Gibbs claimed two wickets in eight sets last term.
Variation
There is a healthy, experienced spin cupboard for the holders to call on. Whether it be the leg-spin of Van Niekerk and Gregory, or Capsey, Villiers and Sophia Smale's offies, there is plenty of like about this area of the team. Of the quartet, Capsey was the most impressive in 2021 going at less than a run-a-ball for the duration of the campaign and reaching double-figures for wickets. Having an answer for every eventuality served them well last term and they'll be prepared to respond to whatever their opponent throws at them.
Line and length
No player to deliver more than three sets finished with a better economy rate than Kapp - who went at 0.84 a ball across her five outings. One of just six players with a WBBL hat-trick to her name, Kapp bowls off a few pace, presents a straight seam, attacks the stumps regularly and gets batters playing. Two hundred plus wickets later she is showing no sign of slowing down.
Ten-ball over candidate
Invincibles played fast and loose with the back-to-back sets option, using it three times in their opening game against the Originals and going to it 14 times in total. Villiers and Capsey's consistency perhaps lends them to being the option again, though the former will hope for better after Harmanpreet Kaur smashed her for a quarter of fours during a second set.
Problem areas
Farrant's accurate left-arm seam accounted for 18 victims in the 2021 competition, but she will have a watching brief after suffering a lumbar spine stress fracture. A major loss to the attack, not least because she offered variety with a very good slower ball and an ability to hit that yorker length.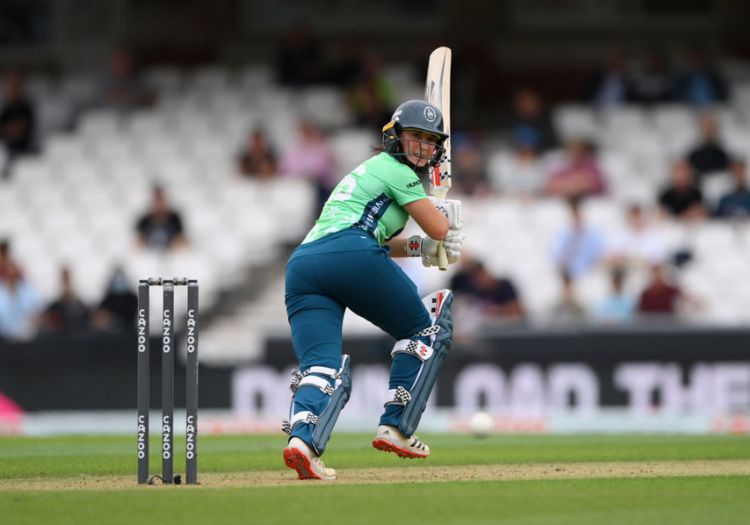 Alice Capsey had a breakout season in 2021 [Getty Images]
FIELDING
Gun fielder
Bates has more catches than anyone in women's white-ball international cricket and is closing in on the magic 150 number. Van Niekerk has passed 80 in her career. Almost inevitably, Invincibles' best fielder last season was Capsey who took a joint-best six grabs.
Who takes the gloves?
Winfield-Hill's arrival and the exit of Sarah Bryce makes this is a straight swap for Invincibles. The 31-year-old is a solid presence behind the stumps and claimed five dismissals for Northern Superchargers last term. Surrey's Kira Chathli is the back-up option.
Changes from 2021: Georgia Adams was one of the weaker cogs in the Invincibles' machine last season and she has made way, as did Fran Wilson following her international retirement in what is a new-look top-order. Even as the defending champions, signing up Bates was quite the hustle, and she is joined by some solid domestic additions. They include Winfield-Hill, left-hander Cranstone and Emily Windsor. Eva Gray had been released but returns to south London. Chathli is a completely new face having impressed with South East Stars.
Ground: The Kia Oval is the home of Surrey and a staple of the men's international calendar. Typically produces batter-friendly wickets and it can be a hard ground to defend on - last season the Invincibles chased in all three completed home games and won twice. That said, no side made more than 135 batting first.
Sound from the ground: The Kia Oval felt at times like the symbolic home of The Hundred last season, after it got off to be a fine start with the stand-alone women's game. Music wise, Bambi Bains, Ilio and Tamera will bring the noise, while Abbie McCartney returns to DJ at the venue.
Fixtures: August 11 – Northern Superchargers (h, 6.30pm), August 14 – Oval Invincibles (h, 2.30pm), August 17 – Trent Rockets (a, 3.30pm), August 23 – Birmingham Phoenix (h, 3pm), August 27 – London Spirit (a, 3.30pm), August 31 – Manchester Originals (a, 3pm)
Squad: Lauren Winfield-Hill, Alice Capsey, Grace Gibbs, Danielle Gregory, Shabnim Ismail, Sophia Smale (replaced Emma Jones), Marizanne Kapp, Dane van Niekerk, Mady Villiers, Aylish Cranstone, Emily Windsor, Eva Gray, Kira Chathli, Suzie Bates, Ryana MacDonald-Gay, Kirstie White (replaced Tash Farrant)
Possible XI: Lauren Winfield-Hill, Alice Capsey, Dane van Niekerk, Aylish Cranstone, Marizanne Kapp, Emily Windsor, Mady Villiers, Grace Gibbs, Danielle Gregory, Shabnim Ismail, Eva Gray
---
Related Topics
Please ensure all fields are completed before submitting your comment!