BIG CRICKET SURVEY 2019: Surrey fans happiest with their county... but vast majority say tickets are affordable
An enormous 54.93 per cent of Surrey fans said they were very satisfied with the administrative team at The Oval when the poll was made available during the early part of the 2019 season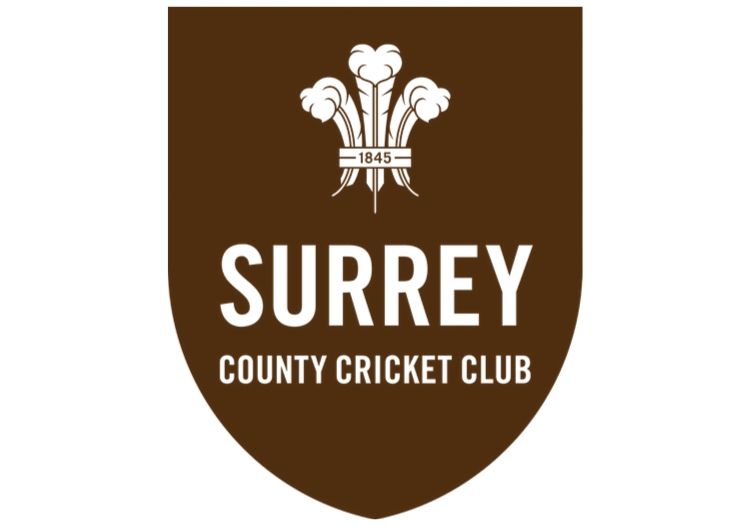 Surrey fans are happiest with the way their county is run, according to the results of the Big Cricket Survey.
An enormous 54.93 per cent of Surrey fans said they were very satisfied with the administrative team at The Oval when the poll was made available during the early part of the 2019 season.
A further 35.21 per cent claimed to be fairly satisfied, giving Surrey an overall approval rating of 90.14 per cent - up on 79.82 per cent 12 months previously.
A County Championship title victory in 2018, booming tickets sales and plans to increase capacity at The Oval are all likely to have played a part in the glowing reference.
Other satisfied customers included Somerset (86.84%), Sussex (84.52%) and Nottinghamshire (81.63%).
Whether the impact of Notts' dismal season on the pitch would have a bearing on the results now is up for debate; the publication of the Big Cricket Survey was delayed by two months due to the wait for formal comment from the ECB.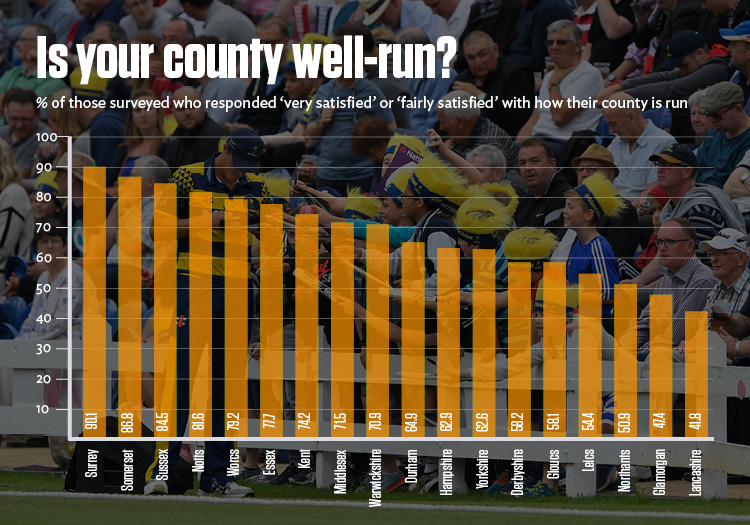 Essex, whose fans declared themselves happiest with their club in 2018, saw their overall approval rating drop from 88.6 per cent to a still very high 77.78 per cent.
Generally, supporters seem to be content with the way their teams are being run.
Of the 18 counties, just two saw an approval rating below 50 per cent - Lancashire and Glamorgan, with the former's dipping from more than 60 per cent in 2018 to 41.8 per cent in 2019.
Fans were also asked about the relative cost of tickets at each of the 18 counties.
While members overwhelmingly think the cost of their season passes represents value for money (82.7%), the story is different for non-members.
Just 13.71% of those without membership say entry prices are good value for money, and almost 24.7 per cent believe they are overpriced.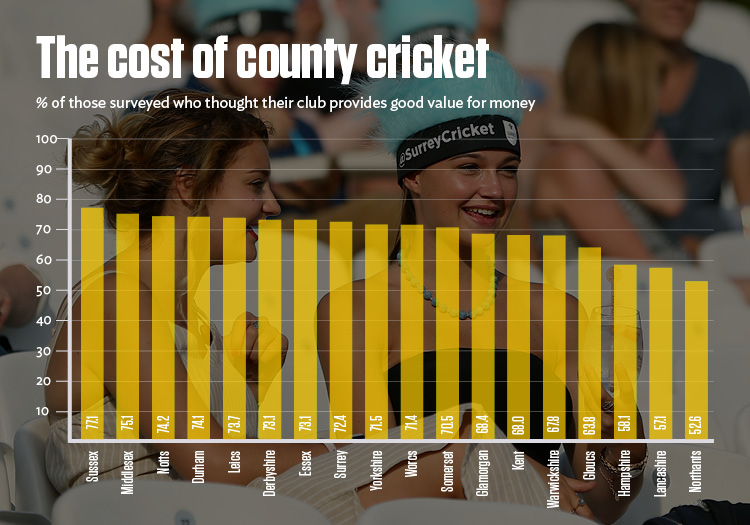 Sussex's tickets are rated the best value for money, with 77.11 per cent saying prices at Hove at good value for money or value for money.
At the other end of the scale, Northamptonshire have the worst value for money rating, with 35.09% saying their tickets are overpriced or very overpriced.
While prices might be high in some cases, the vast majority of fans do at least believe tickets to be affordable at the county level.
In fact, every single county received 70 per cent or more responses of "very affordable" or "fairly affordable" when quizzed by The Cricketer.
Despite the various challenges facing the domestic game, the general feeling among respondents to the Big Cricket Survey was one of fairweather.
We asked readers whether they were optimistic or pessimistic about the future.
Less than a third replied with "quite pessimistic" or "very pessimistic", with more than 53 per cent saying they were "quite optimistic" or "very optimistic".
MORE FROM THE BIG CRICKET SURVEY
Audience demographic breakdown
31% of 25-39-year-olds don't go to any county cricket
Nearly half do not go to international cricket
62% say ECB does not do a good job running the game
Cost of TV subscriptions is too high, say two-thirds of fans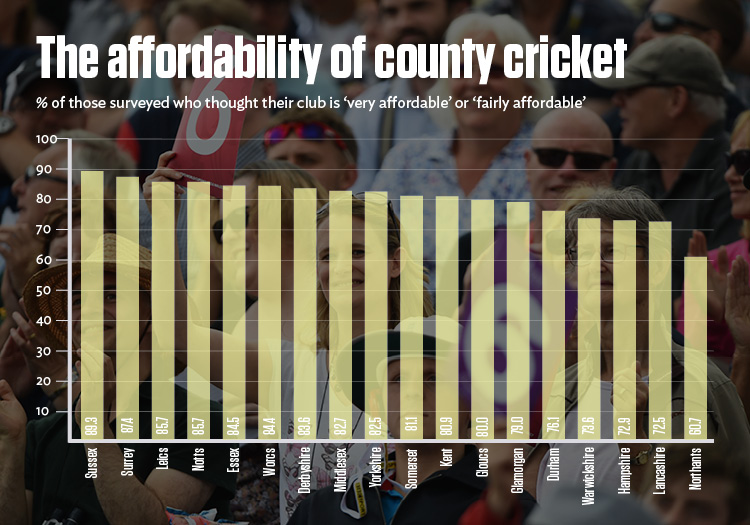 Please ensure all fields are completed before submitting your comment!