BIG CRICKET SURVEY 2019: Nearly two thirds say cost of cricket on TV is not affordable
While the number has fallen from 2018, when the equivalent figure was 63.71 per cent, it still highlights concerns over the amount of money required by fans to fully follow the game in England and Wales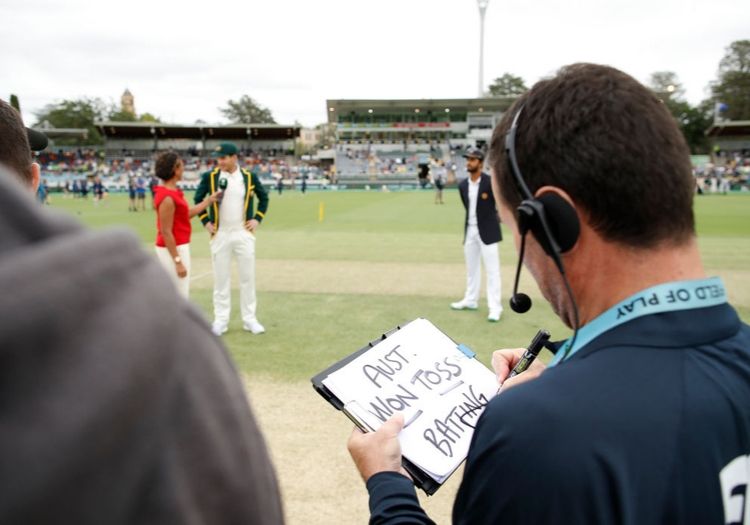 The majority of The Cricketer readers feel the price of watching cricket on TV is still too high.
The result of the Big Cricket Survey reveal that 61.99 per cent think the cost of subscriptions to Sky Sports and BT Sport are either "not very affordable" or "not affordable at all".
While that is a fall from 2018, when the equivalent figure was 63.71 per cent, it still highlights concerns over the amount of money required by fans to fully follow the game in England and Wales.
A typical Sky Sports package, including their dedicated cricket channel, costs £40 per month as part of an introductory offer, rising to £52 thereafter. BT Sport subscriptions cost £29.99 per month.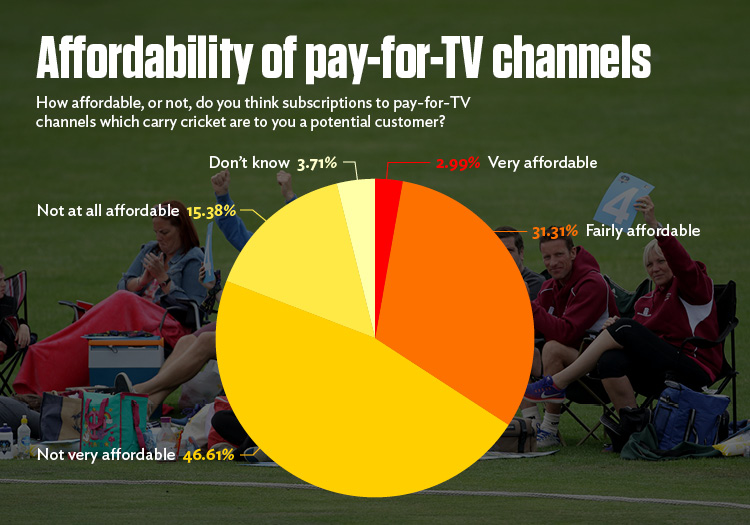 Sky have made considerable investments into cricket during their long association with the sport, including major initiatives at grassroots level, but that has not appeased those who feel they are being made to pay excessive amounts for access.
Of our readers, 65.03 per cent are Sky Sports subscribers and 46.29 per cent subscribe to BT Sport.
Despite this, just 20.19 per cent had not seen a single game of domestic cricket on TV in 2018, and 13.81 per cent had not seen any international action on television in the same period.
From 2020, as part of the new £1.1billion rights agreement, the BBC will show live broadcasts of England men's and women's T20 internationals, as well as action from The Hundred.
Sky, meanwhile, have the rights to the vast majority of England home games and overseas tours. BT Sport currently have the rights for coverage of cricket in Australia, including the Big Bash and WBBL.
Meanwhile, we also asked readers about their consumption of cricket news as part of the Big Cricket Survey.
More than four fifths of respondents said they received information about the game via news websites such as The Cricketer, BBC Sport and ESPNcricinfo.
More readers (72.76%) picked up the latest via the radio than via TV (70.7%), with just over half (58.93%) reading print newspapers.
MORE FROM THE BIG CRICKET SURVEY
Audience demographic breakdown
31% of 25-39-year-olds don't go to any county cricket
Surrey fans happiest with way county is run
Nearly half do not go to international cricket
62% say ECB does not do a good job running the game
Please ensure all fields are completed before submitting your comment!