BIG CRICKET SURVEY 2019: Nearly half of readers do not go to international cricket
Just 24.39% went to more than two days of men's international cricket last year - with 88 saying they attended more than 10 days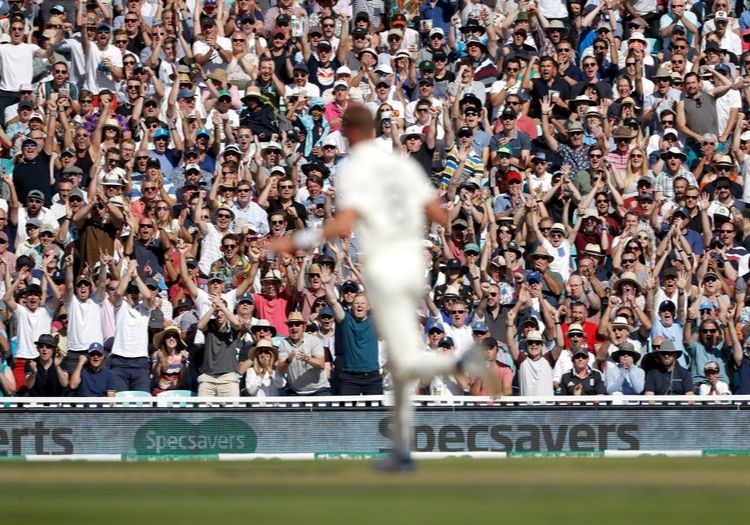 Readers of The Cricketer overwhelmingly believe too much international cricket is played during the English summer.
England featured in 19 one-day internationals in 2019 - a number warped by their run to the World Cup final - as well as six Test matches and a single T20I.
In 2020, the schedule evens out a little, with six Tests, six ODIs and six T20Is booked in against a combination of West Indies, Pakistan, Australia and Ireland.
Still, that seems to be too much - in the opinion of fans.
We asked whether more, the same, or fewer Tests should be played in the English summer. Just 15.85 per cent said more, with the vast majority (nearly 69%) saying the balance was right.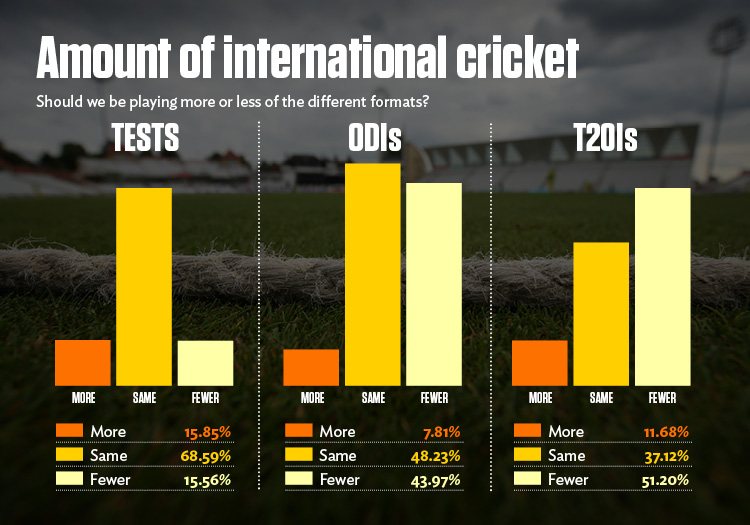 We asked the same question about one-day internationals. Here, the opinion of our readers was much more stark. Almost half (43.97%) believe there should be less 50-over cricket.
Even after a summer during which just one T20I was played in England and Wales, and even that was in early May, our survey revealed an antipathy towards the short format. A total of 51.2 per cent called for less 20-over international cricket.
Of the 2,382 responses to the Big Cricket Survey, 1,003 said they did not go to a single game of international cricket in 2018 (42.25%).
Just 24.39% went to more than two days of men's international cricket last year - with 88 saying they attended more than 10 days.
With that breakdown in mind, we asked for readers' views on the prices of tickets for men's international matches in England. The replies were stark.
More than 80 per cent of fans believe the cost of entry is either "overpriced" or "very overpriced", with just 15.98 per cent saying the prices represent value for money.
| | | | | | |
| --- | --- | --- | --- | --- | --- |
| | None | 1-2 days | 3-5 days | 6-10 days | More than 10 days |
| Men's internationals | 42.25% | 33.36% | 15.46% | 5.22% | 3.71% |
| Women's internationals | 88.54% | 9.84% | 1.07% | 0.26% | 0.30% |
When it came to the question of affordability, replies were a little less harsh, but the general feeling was that many struggled to justify the expense.
A total of 69.48 per cent of those polled said tickets were "not very affordable" or "not affordable at all".
Women's cricket may be rising in popularity on these shores, but readers of The Cricketer are not regular attendees.
Only 11.47 per cent of respondents to the Big Cricket Survey went to female international games in 2018, with more going to domestic matches (16.82%).
Given that a large majority of those polled did not attend games, the sample size is not substantial but it does speak to the fact that supporters of the women's game feel much more comfortable with the prices being charged than those of the men.
Just 1.59 per cent said women's international cricket tickets are "overpriced" or "very overpriced", with 29.59 per cent saying they represent value for money. The remaining 68.42 per cent did not offer an opinion.
MORE FROM THE BIG CRICKET SURVEY
Audience demographic breakdown
31% of 25-39-year-olds don't go to any county cricket
Surrey fans happiest with way county is run
62% say ECB does not do a good job running the game
Cost of TV subscriptions is too high, say two-thirds of fans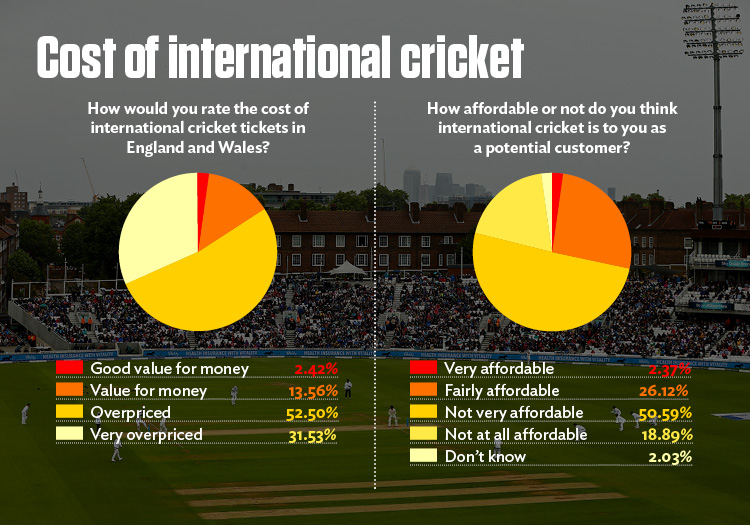 Please ensure all fields are completed before submitting your comment!