Mujeeb Ur Rahman
A versatile young spinner who made his name at the 2018 U19 and has quickly turned promise into results, cementing his place as one of the most exciting prospects cricket.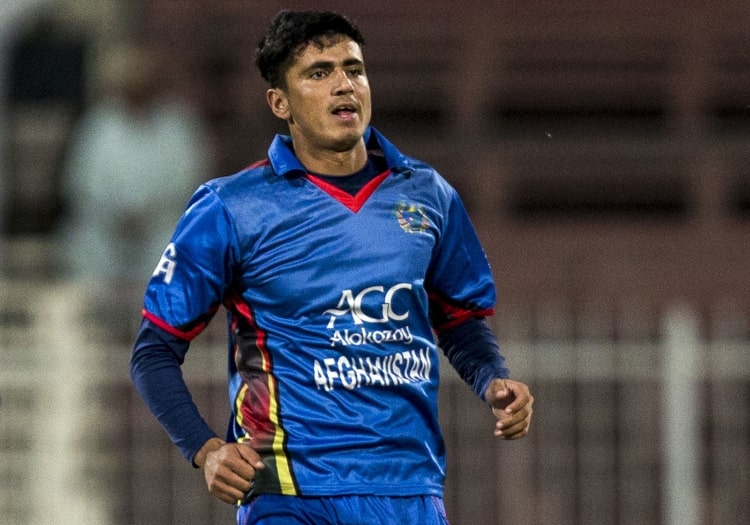 Born: March 28, 2001
Role: Right-hand bat, right-arm offspin
Mujeeb Ur Rahman may not have come from the war-stricken backgrounds as some of his teammates, but the recognition of his talent should not be hindered because of it.
Mujeeb grew up in a mansion in Khost, and used private practice facilities to develop his spin bowling technique after developing an interest in the game thanks to the T20 World Cup in 2012.
A combination of watching Ajantha Mendis, Sunil Narine and Ravichandran Ashwin YouTube videos and squeezing a tennis ball between his fingers to bowl off-spin has seen Mujeeb develop well-concealed carom balls and googlies, which have aided his offbreaks as he attempts to emulate the success of Rashid Khan.
There was some controversy over his actual age in 2018, but the 17-year-old has put in some scintillating performances at international level.
Aged just 16, he picked up 4-24 against Ireland on his ODI debut, and his 38 wickets in 2018 for the senior side in the format, which included a five-wicket haul against Zimbabwe, came in a period in which his figures of 4-14 helped to dismantle New Zealand's top order and lead his country to the semi-finals of the U19 World Cup.
Two days after the performance against the Kiwis he was handed a contract with Kings XI Punjab, and he has since then gone on to represent Hampshire and Brisbane Heat.
Brendon McCullum described him as "incredibly courageous" for having come out to play in Australia at his tender age, but with that courage and commensurate skill Mujeeb has already demonstrated that, as he told The Times of India last year, that cricket is his language.
AFGHANISTAN PLAYER PROFILES
Please ensure all fields are completed before submitting your comment!