Mohammad Shahzad
A big personality in more ways that one, Shahzad is a hugely entertaining batsman not just for his talent for hitting the ball a rather long way, but also for his fearless approach to the game.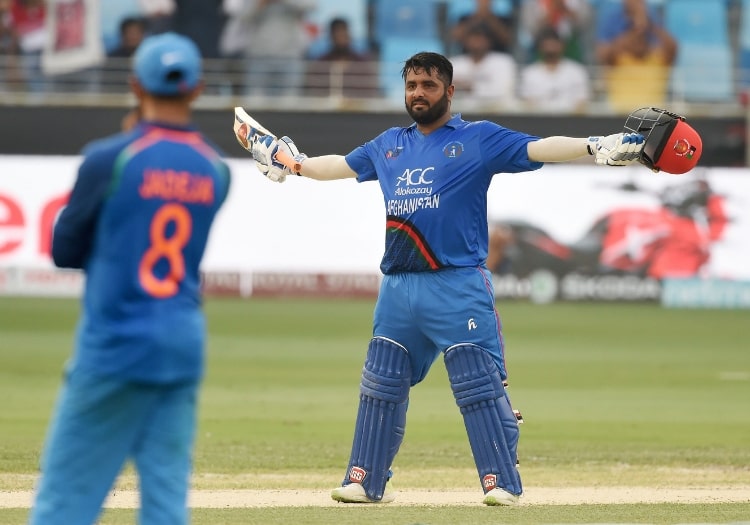 Born: January 31, 1988
Role: Right-hand bat, wicketkeeper
A wicketkeeper who has become famous in Afghanistan as much for his actions on the field as his antics off it, Mohammad Shahzad has slowly but surely become the enigmatic figure of the team.
A much-celebrated batsman in his country, he became the first to make 1000 first-class career runs when playing in a side put together to face England before their series against Pakistan, and the first to score a first-class double century in Afghanistan's victory over Canada in the Intercontinental Cup in 2010.
He also had a major role in securing Afghanistan's maiden first-class win, hitting the first ever hundred from an Afghani in ODI cricket to beat the Netherlands in 2009.
Four centuries have come since that maiden ton, the latest of which was a record-equalling score of 124 to see Afghanistan draw with India in last year's Asia Cup, while he was the highest run scorer in the inaugural Afghanistan Premier League with 344.
However, controversy has followed the 31-year-old around in equal measure.
His two-game suspension by the ICC in March 2018 came only a month after he returned from a retrospective one-year doping ban issued in December 2017.
A month on from the suspension, Shahzad was in hot water again when he was fined by the ACB for playing for a Pakistani cricket club without permission.
There is not even a dull moment in press conferences, when the stocky keeper declared in May last year, "I can hit bigger sixes than Kohli so why do I need to follow his diet?".
You can only hope that Shahzad boosts Afghanistan's entertainment factor on the field come the World Cup rather than off it.
AFGHANISTAN PLAYER PROFILES
Please ensure all fields are completed before submitting your comment!