Dimuth Karunaratne
The opening batsman comes into the tournament with little prestige as a white-ball biffer. In fact, at the time of the squad announcement, Lasith Malinga's 550 ODI runs – at an average of 7.05 – were almost three times the 190 mustered by Karunaratne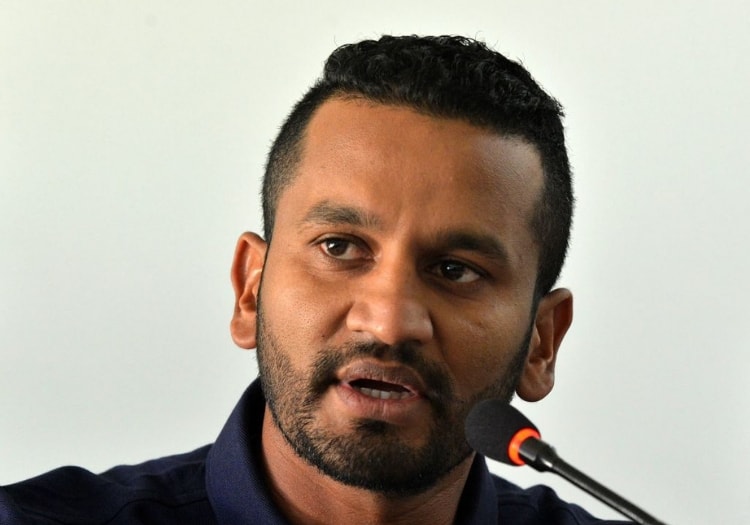 Born: April 21, 1988
Role: Left-hand bat
Even as the brains behind Sri Lanka's historic Test victory in South Africa earlier this year, it is somewhat difficult to view Dimuth Karunaratne's place in this World Cup squad – as captain, no less – as anything other than a surprise.
His appointment came just a month after he was arrested for drink-driving, with another driver injured during the incident. Meanwhile, Karunaratne had booked himself in for an overseas stint at Hampshire, before a last-minute squad overhaul saw the new Test skipper handed the one-day reins.
Strangely, however, the opening batsman comes into the tournament with little prestige as a white-ball biffer. In fact, at the time of the squad announcement, Lasith Malinga's 550 ODI runs – at an average of 7.05 – were almost three times the 190 mustered by Karunaratne thus far through his career.
It is in the red-ball format where his star has truly shone. In 2017, the left-hander became just the second Sri Lankan – after Tilakaratne Dilshan – to record three Test hundreds in a calendar year, while his form throughout 2018 saw him feature in the year's ICC Test team of the year – the first Sri Lankan batsman to do so since Kumar Sangakkara and Angelo Mathews made the 2014 side.
Yet, given Karunaratne's upbringing, his success should perhaps be of no surprise; he attended Colombo's prestigious St Joseph's College – the same alma mater that produced Mathews, Chaminda Vaas and Thisara Perera.
Sri Lanka's cricketing guard has changed beyond recognition since the days when Vaas, his fellow alumnus, would prove so dangerous with the new ball.
Karunaratne, unproven as both white-ball batsman and leader, has some job on his hands to prove the sceptics wrong.
SRI LANKA PLAYER PROFILES
Please ensure all fields are completed before submitting your comment!