Tom Abell offers a fine example to follow
PAUL EDWARDS: Abell is not simply a very fine professional cricketer; he seems to me a thoroughly admirable bloke in a profession that is, thank God, not short of them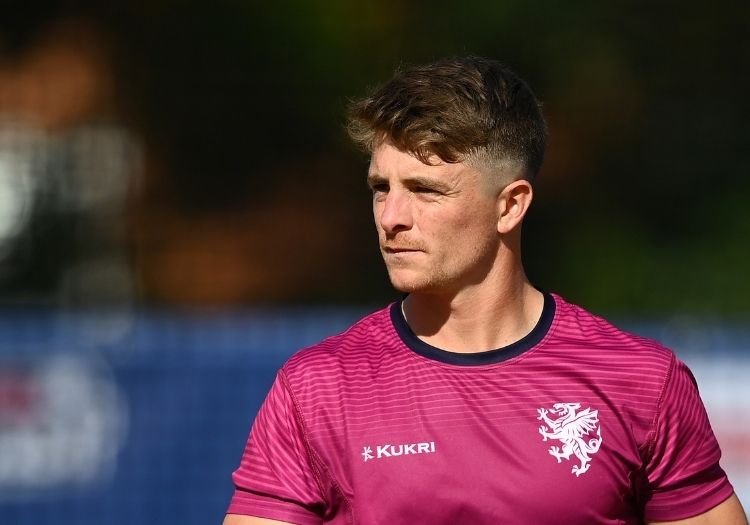 When Tom Abell went out to bat for Somerset in the first Vitality Blast semi-final last Saturday his six previous scores, admittedly in red-ball cricket, were 35, 11, 2, 14, 0 and 0. The pair had been achieved just over a week when Abell had faced eight balls and been dismissed by two of them. The second of these had seen him chip a low full-toss from Luke Wells to Dane Vilas at midwicket and it was difficult to credit that a professional batsman had played the shot.
Yet I would place a small wager on the likelihood that were you to show that dismissal to a hundred of Abell's professional counterparts they, too, would be able to recall times when they had let a ball go only to see it hit the middle and off stumps or they had whacked one to a precisely placed solitary fielder in the deep or they had groped fatally at a delivery on an eighth-stump line when their team needed them to dig in.
Dennis Shea, an old leg-spinner at my club was not speaking entirely in jest when he explained his success with the simple dictum: "All batsmen are idiots."
Dennis was actually a fine cricketer and had played three first-class games for Glamorgan in the immediate post-war seasons. What he meant was that all batsmen can look idiotic when they are dismissed as Abell was at Taunton last week.
A bowler who sends down a pathetic long-hop gets another go; that can be torture. A batsman who dishcloths that same ball to mid-on gets a walk back to the pavilion where he is met by the embarrassed silence of colleagues; that is certain punishment.
The judgement of the press and spectators, of course, is that the batsman is in poor form and supporters might add whiskery words about its temporary nature. The granite truth is that nobody knows; we have all watched cricketers who enjoyed a few good seasons before being worked out by their opponents and fading from the county game when they are unable to respond or recover. It is heartbreaking; it is our beautiful game.
The advantage for Abell over the past few weeks is that his white-ball game is in good order. Before the County Championship returned, his unbeaten 78 not out against Lancashire ensured Somerset reached Finals Day. On Saturday his innings of 50 was vital in ensuring that Hampshire were defeated in the semi-final and if he and his colleagues could not then bring the trophy back to the County Ground, they had, at least, played some fine T20 cricket this season. (I am under not the slightest illusion this was a consolation.)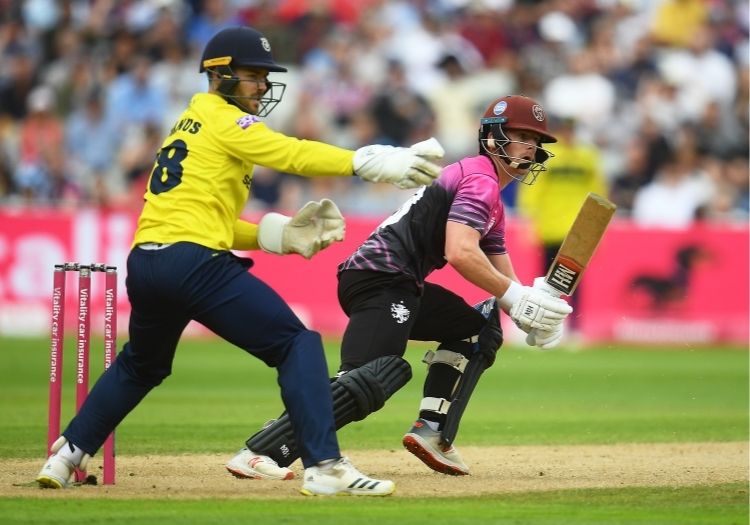 Tom Abell helped Somerset into the final on Saturday night
Form, of course, is a fascinating, shape-shifting state and nowhere is it better explored and analysed than in Mike Brearley's book On Form. Rereading that book this week I was struck by the example of Ken Barrington, one of England's finest post-war cricketers and a batsman renowned for his ability to grit it out even in the toughest situations. Barrington ended his career with over 31,000 first-class runs against his name yet Brearley recounts a summer when the living was not so easy.
"There was in 1960 a patch in the career of this most reliable of batsmen when he was dismissed quickly four times in a row for a total of one run…A fan commiserated over his lack of form. 'How can I be out of form?' he retorted. 'I've only faced nine balls all week.'"
I'd been reading Brearley's book for a day or so when I watched Abell's pair against Lancashire and the one consolation I could find was that Somerset's captain had experienced such a trot before. In 2017, his first season as skipper, his form had been so wretched that he had dropped himself from the team for the game at Scarborough, a match that Somerset won thanks in part to some laxatively hostile bowling from Craig Overton.
But it was only the following season that I learned from Jason Kerr that he had told Abell he was quite enjoying seeing the young batsman struggle. I thought then only a supremely confident coach would say such a thing and only a very tolerant, self-aware cricketer would take it without exploding in anger.
What Kerr meant, of course, was that every cricketer worth his pay goes through such times in his career and that he was confident Abell would emerge a better player.
Brearley nails it, too. "On occasion it takes a fine in-form batsman to be good enough to get out to an excellent, near-unplayable ball. And it is a mark of the player who makes the most of his ability that he hangs in, struggles through, when stretched to the limit. Form is partly a matter of recovering from patches of difficulty, and learning from them."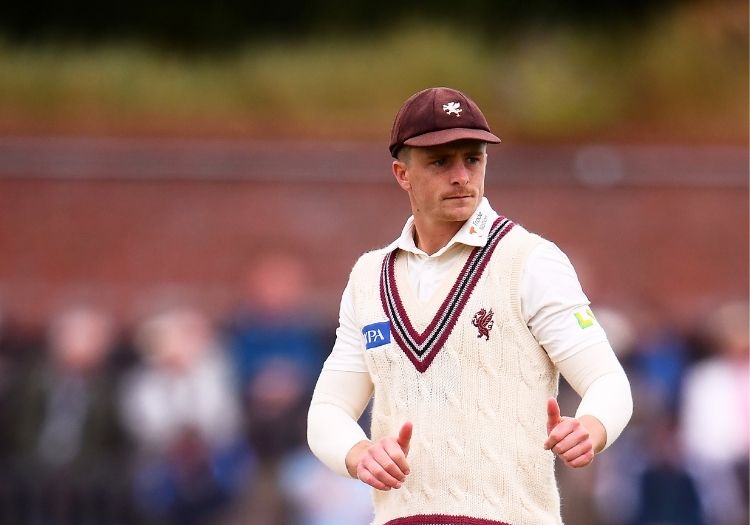 Abell leads Somerset in four-day cricket
So towards the end of a column in which I have written about Abell making very few runs let me add that one of my favourite memories from this season is that of watching him make a century against Gloucestershire at Bristol. Somerset's captain had come to the wicket in the second over of the match when Tom Lammonby had been run out by Ian Cockbain, but he had faced only 47 balls for his 19 runs when the weather closed in and did not relent until Saturday, the third day of the match.
Having got his nut down when it was hard, Abell now cashed in, facing 287 balls and batting five minutes short of seven hours for his 132 not out. It remains one of the best knocks I've seen this summer.
This week I imagine Abell will be leading Somerset again at Edgbaston, where Warwickshire will be bidding to win the County Championship, a trophy that supporters in the deep West Country crave above all things. It is long gone this year but maybe we should finish with another memory of T20 Finals Day, specifically the sight of Abell and his players standing on the outfield at the end of the evening and wishing they were anywhere else instead.
Nonetheless, when Sam Billings and his team were being awarded with the trophy Abell was the last Somerset cricketer to stop applauding them. Then he congratulated Samit Patel on being named the Vitality Blast Player of the Year and strolled away into the Birmingham night. But then Tom Abell is not simply a very fine professional cricketer; he seems to me a thoroughly admirable bloke in a profession that is, thank God, not short of them.
Please ensure all fields are completed before submitting your comment!