Will Smeed is taking it all in his stride
NICK FRIEND: The Somerset youngster was one of the stars of The Hundred and is his county's leading run-scorer in this year's T20 Blast; he speaks about remaining level through a whirlwind summer, six-hitting and the importance of education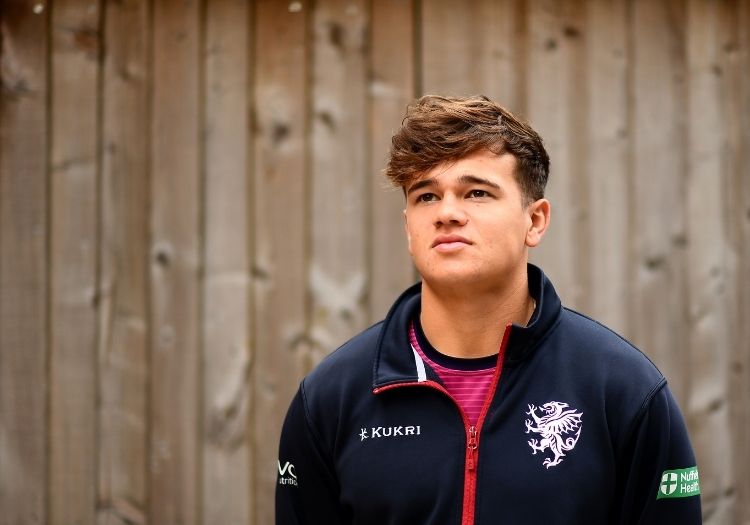 Will Smeed has been talking for almost half an hour when conversation turns to the preposterous world of Emma Raducanu. Because, well, her achievements are perhaps too extraordinary not to discuss. But also, because you wonder whether Smeed can resonate with what she has gone through, defying her youth and an absence of expectation on a stage built for athletes more established, who have lived this all before. You hear her speak and you watch her carry herself in a supposedly alien environment, and she is taking it all in her stride.
And you see those same characteristics in Smeed, a child in a game of adults: he was the youngest player in The Hundred men's competition, but also 14th in the overall list of run-scorers – 11 of whom are international cricketers – and second in that group for strike rate alone, in a format where runs per ball was king. "I think she's achieved a lot more than what I have," he points out with a laugh, "but it's awesome to watch."
The Somerset youngster – he will only turn 20 at the end of October – is so impressive for his age in the clarity and depth of his thoughts, with humility pouring out with each answer as he reflects on a whirlwind summer.
"Nothing is ever as far away as you think it is," he realises. "The Hundred seemed a million miles away at the start of the year. She's doing ridiculous things, and cricketers in the past have done as well, which keeps you motivated to keep on working as hard as you can, wanting to reach the highs that you can and making the most of whatever ability you've got."
He stops himself on three occasions to reaffirm how "grateful" he is for the way in which this "busy and unexpected, but awesome" year has panned out. He was the player of the match on his Hundred debut, hitting half of the first 12 balls that came his way for either six or four. To the next one, he pulled Rashid Khan – the greatest T20 bowler of all time – to deep midwicket and walked off, reputation enhanced, name taken: 36 in 13 deliveries.
His parents have watched whenever possible. "They've been really enjoying it," he adds in a typically understated tone. Even when he was a toddler, they would joke that he was a "little old man" – a sensible head on infant shoulders.
All these years later, that doesn't appear to have changed: "I've come back home now and I'm back to tidying up my bedroom," he says. "It's weird; I saw my mates from back home the other day and they're so excited for me, and I don't know if it hasn't sunk in yet or if I'm just not really that fazed by it.
"I've probably said this to you before, but I think that hasn't changed. Not having any long-term goals means that I haven't achieved any goals, so it's just been like I've been playing cricket, to be honest. Yes, it's been in front of bigger crowds and with a higher standard, but it has just been another game of cricket. You realise more when you watch it than play in it that the games are of a higher profile. I've been really grateful that it's gone how it's gone."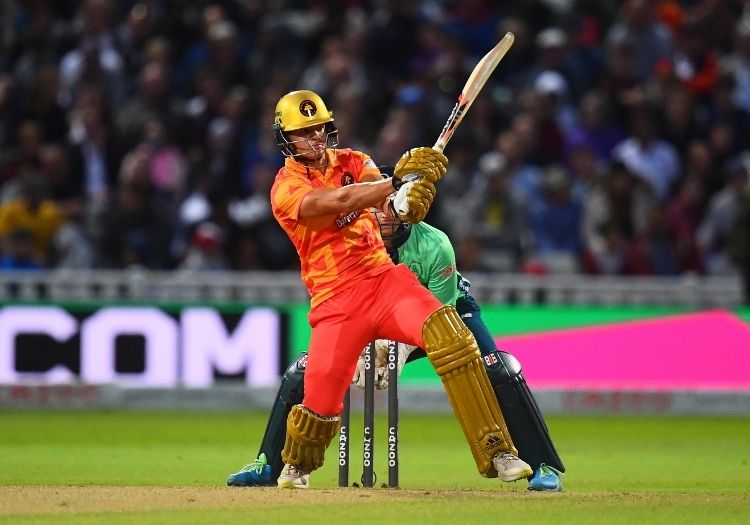 Only 13 players scored more runs in The Hundred, 11 of whom are full internationals
Shortly before this interview, Smeed completed the latest modules in his Open University degree – one in economics, another in stats. Last year, he finished A Levels in maths, further maths, chemistry and physics. We first spoke ahead of this season, when Smeed's first-team experience amounted to five innings in the T20 Blast and 94 runs – 82 of which came against Gloucestershire in only his second appearance.
He talked then about the importance of his education and an appreciation of his professional fragility as a young athlete; he is an ambassador for the Sporting Minds charity. "I'm fully aware of the fact that the end of a sports career can literally come at the click of a finger if you get an injury or you have a bad season," he said.
And despite all that has happened since, that outlook has gone nowhere. If anything, it might even have hardened with the success of this summer.
"I'm still doing that because you're only ever one injury away or a couple of years' bad form from your career being done," he reiterates. "And then you'd have to find something else to do. I'm very aware of that. Having a back-up will take a bit of pressure off the cricket. It does keep me busy and keep my mind away from cricket.
"I want to keep doing it, I want to keep learning. I enjoy learning anyway, which helps. Things can change so quickly – as quickly as things can get good, they can go completely the other way. I think this will help me to stay level and remember it's just a game. I'm actually just really lucky to be able to do this as a job. At some point, realistically I'll probably have to get a proper job, so I want to have the best portfolio I possibly can when I go jobhunting."
For the moment, though, those considerations can sit firmly on the backburner. Smeed is yet to play a professional cricket match of longer than 120 balls per side, but he has taken his fledgling career average from 18.8 last September to 29.4 a year on. And it would appear destined only to grow from here: he has never been to T20 Finals Day before but arrives at Edgbaston with a target on his back and a new belief he has discovered gradually as this campaign has progressed.
"From a personal point of view, I took some confidence from how The Hundred went," he explains. "I don't see myself as a young player with a free licence where whatever happens, happens. I want to be consistently trying to take on a bit more responsibility.
"I think having a few performances definitely helps. You feel like you should be there, I think. I'm figuring out my game. I'm a lot more confident this year than I was last year in terms of how I'm going to score my runs and not panicking.
"The way I got thrown into it last year, it all came from nowhere. Should I really be playing in this? Do I deserve it? The way this year has been, it has made me feel a lot more confident that I should actually be there. I think once you have that confidence, you start telling yourself that if you think you should be there, then you should be performing. I'm just trying to score as many runs as I can now."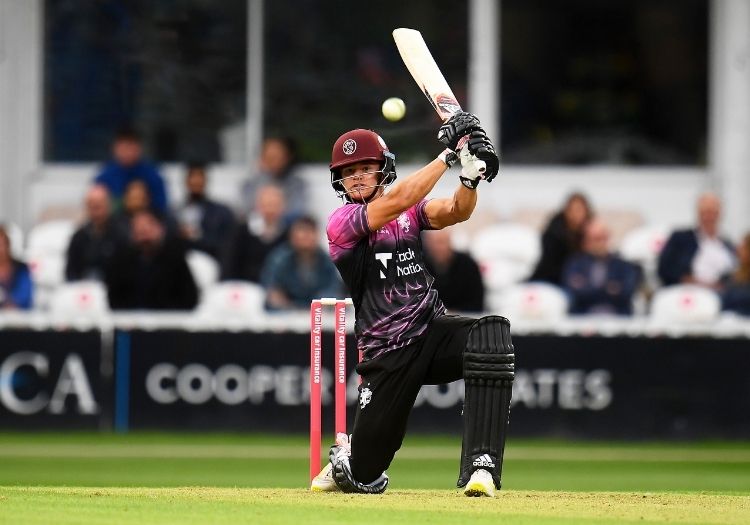 Heading into T20 Finals Day, Will Smeed is Somerset's leading run-scorer in the competition at just 19 years of age
That final comment is a recurring theme: despite consecutive scores in The Hundred of 39, 36, 45 and 65, he is frustrated that he never went on to make the very most of his encouraging, eye-catching cameos. He recalls: "I said at the end of last year that I wanted to be more consistent this season, and I have done that – but without doing anything ridiculous in terms of a lot of big scores."
Andy Nash, Somerset's former chairman, once described Smeed in a tweet as potentially the best batsman ever produced by the county, from a technical perspective at least. Quite how useful that kind of build-up is for a talented teenager is another matter, but it is evidence of the esteem in which he is held at the county.
A product of Kings College, Taunton – the same alma mater of Jos Buttler and Tom Banton – he has been as prolific on the road to this point as both predecessors. In the space of a week in 2019, there were scores of 243 and 185 at representative age-group level, and a year earlier he was included on an England Young Lions tour while barely 17.
He is Somerset's leading run-scorer in this season's Blast, despite only making the side at the start of the competition due to availability issues elsewhere, having struggled in red-ball cricket for the second team at the start of the year – a format he is "desperate" to crack, with "aspirations in all three formats".
"It was frustrating," he says of those red-ball travails. "It just happens to be the way it's gone that my white-ball cricket has developed quicker than my red-ball. I don't know why that is massively, but I will be working so hard on my red-ball game over the winter.
"But in the same way that I can stay pretty level through the highs, I'm quite similar with the lows as well. It didn't get to me too much, which probably helped when I got into the white-ball stuff. I didn't really carry any baggage from how the start of the season went."
Refreshingly, therefore, he knows how much is to come and what he still has to learn: The Hundred opened his eyes to that, and there will be few better adverts for the tournament's impact as a platform for its participants than a 19-year-old who was still a year away from his county debut at the time of the initial draft which he neither entered nor watched.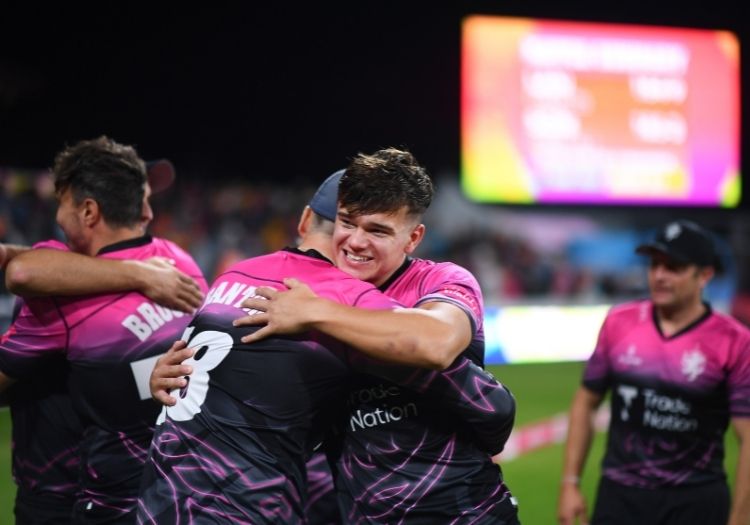 Smeed and Tom Banton are close, having come through the same school, albeit in different year groups; they are a formidable opening pair in county seam attacks to counter
"I think I'm still learning my game and still figuring out what a T20 innings will look like for me," he reflects. "That's one of the most interesting things for me: what am I going to look like in a few years' time? I've changed from last year and I'm still learning. A few of the older guys probably know their games a lot better than I do, but I'm still figuring it out. I have clear areas that I want to work on, so I'll be using the winter to do that and see what I can do next year.
"I don't want to be someone who's really one-dimensional, which I kind of feel like I am at the moment. I want to start reverse-sweeping more, scooping more, hitting weird areas more. If I can combine that with trying to whack it, I think that's probably the best way for me to go about it. It'll just be working on that and then having the confidence to actually play those shots in games."
For that, he was certainly at the right team. Moeen Ali was his captain and Finn Allen his opening partner, with Liam Livingstone – the white-ball cricketer of the summer – waiting at No.3. Kane Williamson, unavailable for selection, was in the dugout as a mentor.
As far as thinktanks go, the message could scarcely have been clearer to a youngster in Smeed's position: enjoy it, whack it. He initially expected to be the team's resident "drinks boy" but was soon at the other end when Moeen took down Graeme White, taking 26 off the left-arm spinner in five balls. "Mo just went: 'I'm just trying to hit every ball for six.' And I was just like: 'You do you, mate.'"
Smeed was not to be outdone; he hit 10 sixes in the competition – the fifth-highest tally in the country, albeit 17 fewer than Livingstone. Alongside New Zealander Allen, the trio were a thrilling, maniacal proposition, all three wielding Adidas bats and swinging from ball one like lumberjacking axemen with a quite unmissable sense of abandon. I ask if they tried to out-hit one another – even subconsciously – with the distance and violence of their ball-striking.
"Me and Finn at the top, we're going to smack it," he replies. "Livi is the same. You take confidence from the others doing well; if you see Finn or Livi smacking a bowler, you take confidence from them doing that and think that maybe I can get that bowler as well. Or you let them go for it.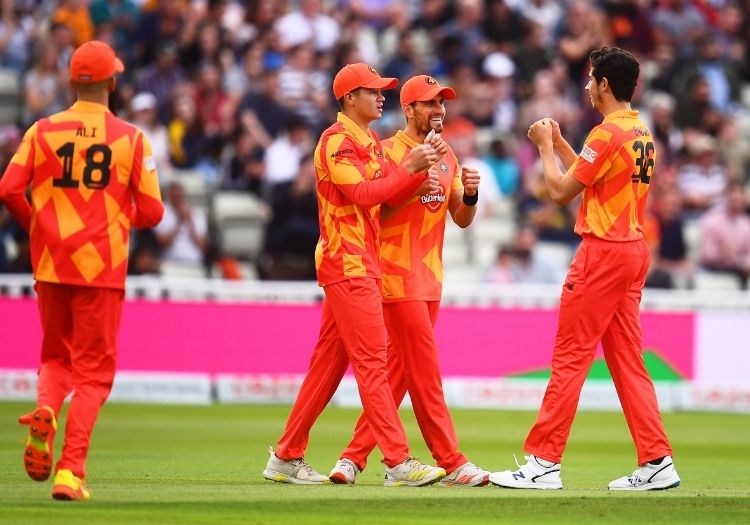 Smeed (second from left) became a key player in Birmingham Phoenix's batting line-up; only four players hit more sixes in The Hundred
"We were pretty good at communicating, especially when it was right-hand, left-hand and we were talking about who was going to go from which end and at which bowler. That was pretty good, especially batting with Mo. It was clear to see that he has a very simple but effective thought process.
"I took a lot from chatting to the older guys because there was so much experience around the dressing room. Just the way that they approach the game and their thought processes. It wasn't massively technical – I wasn't really after anything technical – but just the way that they approach batting and what works for them."
For much of the tournament, he had the best seat in the house at the non-striker's end for Livingstone's pyrotechnics. And of Smeed's 587 career runs so far, 388 have come in boundaries.
"If I hit a four or a six, my first thought is hitting another boundary – it's not trying to get off strike. To be honest, as a bowler in T20 cricket, if someone hits you for six and then gets a single, you're probably pretty happy.
"I think getting on top of bowlers is a massive thing; The Hundred exaggerated that as well, I think – there were a lot of times where if you got hit for a boundary early on in your over, the batter could keep coming at you and trying to smack you. I think that will transfer into the Blast quite a lot more. I just want to keep going; for me, it's just about figuring out what I do in between that and making sure I don't get stuck at one end."
With that in mind, he spent time talking to Birmingham's bowling attack, especially Benny Howell, a county rival at Gloucestershire but a wise, wily T20 brain. Smeed explains: "I think playing youth stuff you don't have to put as much thought into it; you can just stand there and whack it, but that becomes quite difficult as the bowlers get better."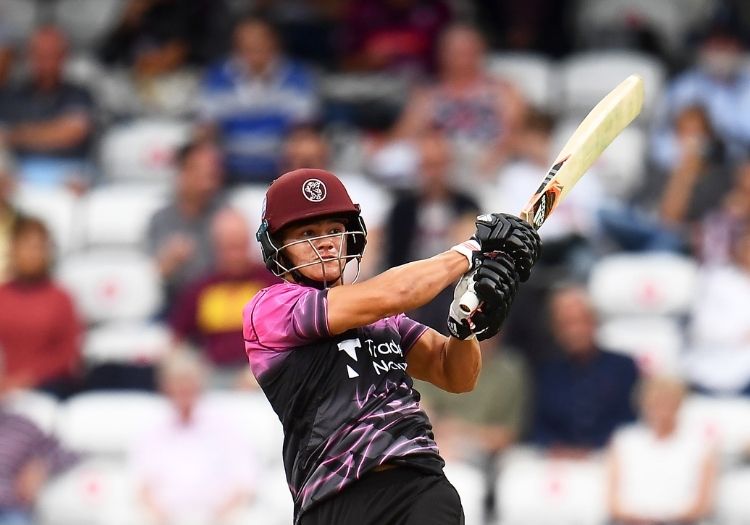 Smeed will only turn 20 a month after the season comes to a close
He has spoken to Banton, too. The pair are close and chat regularly in any case. Banton has experience of arriving on the scene in Smeed's manner, having done so to such fanfare just a couple of summers ago – only Babar Azam scored more runs in the 2019 T20 Blast – that his 18th professional T20 match was his debut as an England opener. Since then, life has been more difficult, amid the weight of expectation and the grind of bio-secure bubbles. A century against Kent earlier in this season's competition, though, suggests he might now be coming out the other side.
"No one doubts how good he is or what he's capable of," says Smeed. "We all know what he can do: when he fires, there is no one as good as him, to be honest. Everyone is aware of that; he wouldn't say it, but he's probably aware of that as well."
When Saturday comes, Somerset will look to Banton, an international cricketer with experience in the Indian Premier League. They haven't won the T20 Blast since 2005, when Graeme Smith was captain. But they will turn to Smeed as well; he was three months short of his fourth birthday on that occasion and he will have another month as a teenager once this weekend has passed.
"Especially batting in the top order, you want to be batting through," he says, "and hopefully that's something I can put right at Finals Day, if I get the opportunity."
Whether or not it falls his way, you sense that Will Smeed will take it all in his stride.
Please ensure all fields are completed before submitting your comment!