New academy aims to boost number of British Asian professional cricketers
GEORGE DOBELL: The scheme is seen as a short-to-medium term strategy to support players and coaches whose career cycle does not allow them the time to wait for systemic change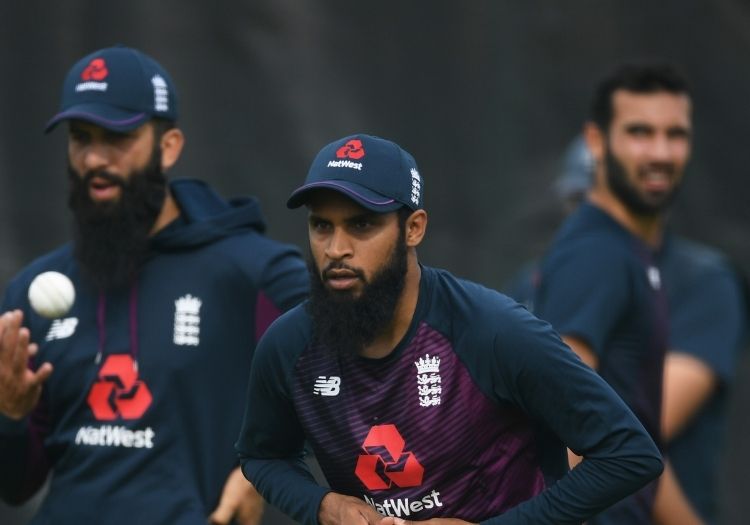 Around 20 young cricketers of Asian descent will be given an opportunity to gain professional contracts with the launch of the South Asian Cricket Academy (SACA).
The scheme, based upon the PhD research of Tom Brown at Birmingham City University (BCU), is aimed at correcting the current trend which sees 30 per cent of recreational cricketers in England and Wales classified as 'British Asian' but the figure drop to around five per cent when it comes to men's professional cricket.
In an attempt to help improve those figures, SACA offers a three-pronged approach aimed at developed players, coaches and conducting more research in the area. As far as the players are involved, they will be provided individual training programmes, dietary advice (SACA has engaged Dr Lewis Gough, a nutritionist used by Olympic swimmers and cyclists) and coaching to enable the players to have a better chance of fulfilling their potential and gaining a contact at a first-class county.
Their targets include an attempt to increase the percentage of British Asian players within the professional game to eight per cent by the end of 2024 and 15 per cent by the end of 2027.
It is seen as a short-to-medium term strategy to support players and coaches whose career cycle does not allow them the time to wait for systemic change. Brown aims for SACA to be disbanded within six years in the hope that the changes made to the game in England and Wales will have rendered it unnecessary.
The Cricketer understands that, in recent days, BCU has agreed to fund the scheme to the tune of £120,000 over three years enabling it to launch in January. The first intake, which will include only players who have left the county pathway without a contract, will include 16 boys and four girls aged from 18 to their mid-20s. Nobody will be taken from an academy or county deal to join it.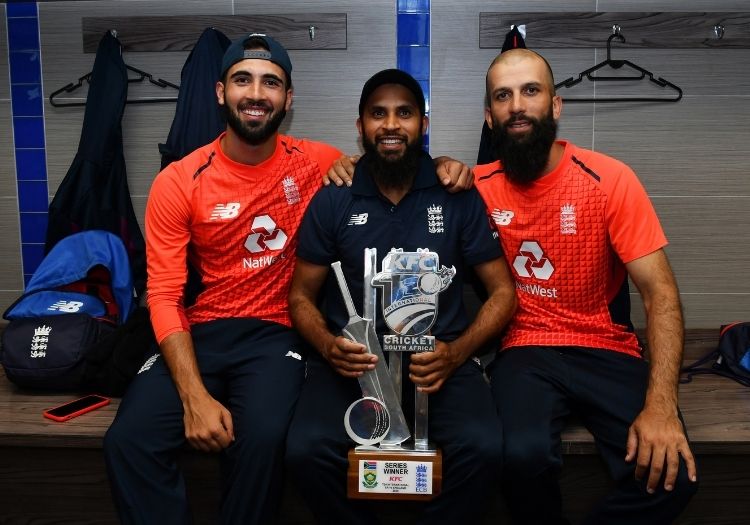 Saqib Mahmood, Adil Rashid and Moeen Ali are all ambassadors for SACA
Former England cricketer, Isa Guha, who is a patron of SACA, has also pledged to help fund further research into the specific barriers confronting Asian women in the professional game. SACA ambassadors include England players Moeen Ali, Adil Rashid and Saqib Mahmood. Former England seamer Kabir Ali is a director and one of the coaches. There is also a partnership with the ACE (African Caribbean Engagement) programme in terms of further research.
"We know other research has been conducted in this area in the past, but nothing was done about it and things have only got worse," Dr Adam Kelly from BCU told The Cricketer. "Therefore, as a researcher and as an institution, we are keen to act now and help make the necessary changes in the immediate/short-term whilst necessary long-term changes are made throughout the ECB and first-class counties talent pathways.
"The collaboration with SACA falls within the core values of BCU, whereby we are committed to being people focussed, work with regional and national partners, and help create fairness and integrity to achieve excellence."
The scheme launches as English cricket finds itself in the midst of something of a crisis. Azeem Rafiq's testimony about how treatment at Yorkshire has shone a light on the issue of race and inclusion throughout the sport. The ECB, at least, has accepted there is a huge amount of room for improvement as the game attempts to provide equal opportunities and is in the process of unrolling a 12-point plan designed to promote greater inclusion.
They also made a minor contribution to Brown's PhD funding and, while they have not yet contributed to the funding of SACA, are understood to be meeting people from the organisation in the coming days.
Please ensure all fields are completed before submitting your comment!