Adil Rashid corroborates Azeem Rafiq's claims against Michael Vaughan
GEORGE DOBELL - EXCLUSIVE: In a statement released to The Cricketer, Rashid not only confirmed Rafiq's recollections of the incident, but pledged to participate in any official investigation aimed at stamping out what he called the "cancer" of racism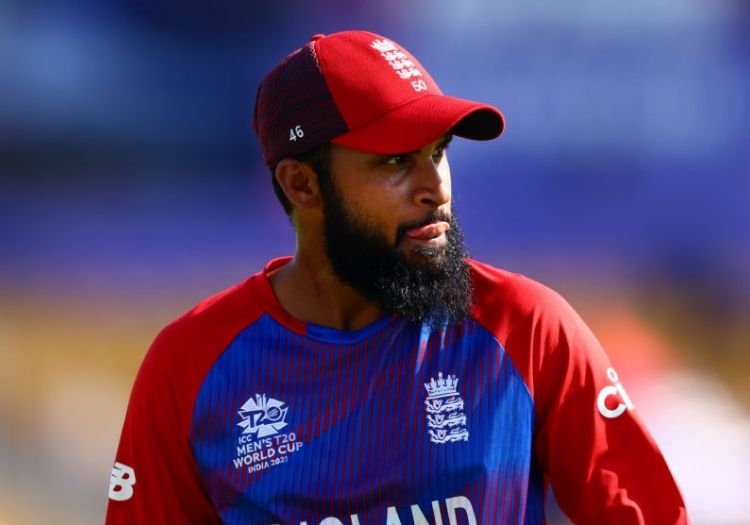 Adil Rashid has confirmed he heard Michael Vaughan question the number of players of Asian heritage in the Yorkshire side during an incident in 2009.
In a statement released to The Cricketer, Rashid, the England leg-spinner, not only confirmed Azeem Rafiq's recollections of the incident, but pledged to participate in any official investigation aimed at stamping out what he called the "cancer" of racism.
Vaughan, the former Yorkshire and England captain, revealed earlier this month (November 4) that his name appears in the Yorkshire report into Rafiq's allegations of racism at the club.
Vaughan admitted that Rafiq alleged he had noted the inclusion of four players of Asian heritage in the Yorkshire side playing at Trent Bridge and responded: "There are too many of you lot; we need to do something about it."
Vaughan continues to deny those allegations.
But Rashid's intervention is important. Not only is he the third member of that Yorkshire team to confirm he heard Vaughan making the comments - Rana Naved-ul-Hasan, the former Pakistan seamer, has already backed Rafiq's version of events - but, as a highly respected and senior member of the England team, his words carry some weight.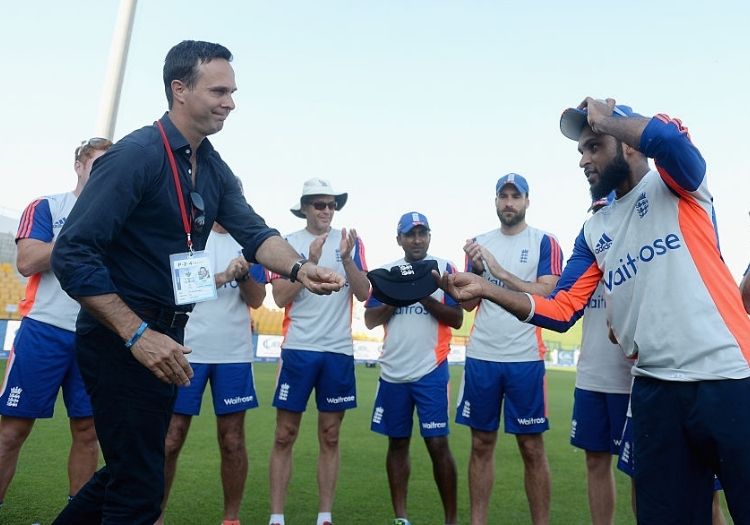 Adil Rashid, right, has confirmed Azeem Rafiq's account of a remark made by Michael Vaughan, left, in 2009
Rashid has long been reluctant to be drawn into the debate and, even now, has asked for "privacy" and space to focus on his cricket. But it could well be that his observations have a devastating effect on the reputation and future career of Vaughan who has already been stood down from his Radio 5 Live programme, the Tuffers and Vaughan Show, by the BBC.
Rashid's statement in full reads: "Racism is a cancer in all walks of life and unfortunately in professional sports too, and is something which of course has to be stamped out.
"I wanted to concentrate as much as possible on my cricket and to avoid distractions to the detriment of the team but I can confirm Azeem Rafiq's recollection of Michael Vaughan's comments to a group of us Asian players.
"I'm encouraged by the fact that a parliamentary committee seems to be trying to improve the situation, whether that's holding people accountable or getting changes made at an institutional level.
"These can only be positive developments. I will of course be more than happy to support any official efforts when the time is right. For now, though, these matters are of an intensely personal nature and I will not be commenting on them further. I ask you to respect my privacy and allow me to focus on my cricket.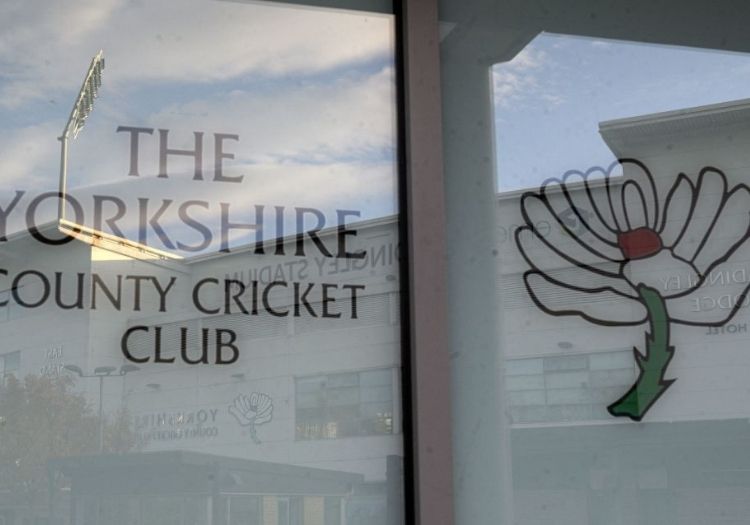 Yorkshire are embroiled in an institutional racism scandal
"I want to thank the ECB, the fans and especially my teammates for all of their support. We didn't get the result we wanted in this World Cup, but I hope that the unity of our dressing room and the leadership of our captain will propel us forward to achieve what we deserve in the future."
Vaughan and Gary Ballance have both come forward to say that they are named in the independent report, with Ballance admitting to using the word "P**i" in relation to Rafiq. Further revelations are expected when Rafiq gives evidence in front of the Digital, Culture, Media and Sport (DCMS) select committee on Tuesday (November 16).
Yorkshire's handling of the investigation into allegations of institutional racism made by Rafiq has come in for sustained criticism, with the ECB stripping the club of its right to host international fixtures and a number of sponsors severing ties.
Former chair Roger Hutton is set to appear, but none of former chief executive Mark Arthur, current director of cricket Martyn Moxon or director of medical services Wayne Morton are expected to attend, despite being invited by the panel.
The ECB are expected to be represented by Tom Harrison, the chief executive, interim chair Barry O'Brien, and Kate Miller, the director of communications. 
Vaughan was Rafiq's childhood hero. But the incident occured in the huddle at the start of the game during one of the first conversations they ever had.
Rafiq is understood to have reported it to colleagues at the time, a factor which was taken into account by the investigating team at Yorkshire which upheld his complaint against Vaughan.
RELATED STORIES
Michael Vaughan confirms he is named in Azeem Rafiq report
Please ensure all fields are completed before submitting your comment!