Stump Out Sexism lodge complaint against MCC for breach of ECB's anti-discrimination code
The charity, whose aim is to bring gender equality into cricket, allege the MCC ignored them for 149 days between June 22 and November 17, 2021 despite "numerous emails, open letters and phone calls"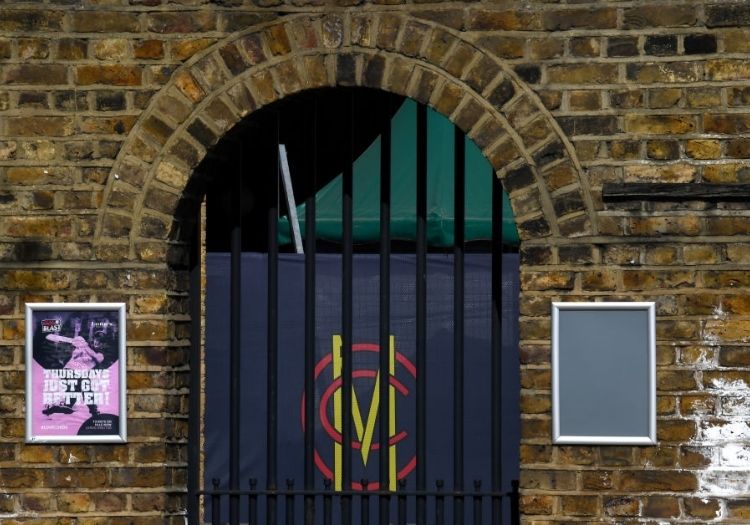 Cricket equality activists Stump Out Sexism have lodged a formal complaint with the ECB against Marylebone Cricket Club, asking for an investigation into potential breaches of the governing body's anti-discrimination code.
The group claim to have contacted the MCC on June 22, 2021, to discuss gender equality in cricket, specifically the lack of women's cricket at Lord's. Stump Out Sexism say they did not receive a reply for 149 days despite "numerous emails, open letters and phone calls."
They believe the MCC have breached clauses 1.2 and 1.3 of the code, which was launched ahead of the 2021 season to tackle discrimination in the professional and recreational game. The clauses are as follows:
"It will be a breach of this Code for any Participant to:
1.2. make any decision or any omission or do anything which might reasonably be deemed to discriminate against any person, or group of people, or to disadvantage that individual or group based on any Protected Characteristic unless permitted by law;
and/or in instances where the Participant is an organisation
1.3. fail to provide an effective, timely and proportionate response to an alleged breach under paragraphs 1.1 and/or 1.2 above, carried out by any individual or organisation under the jurisdiction of the Participant."
In a statement released on Twitter, Stump Out Sexism said: "We have now lodged a formal complaint with the ECB against the MCC for their actions in the 2021 season. Specifically, we have asked the ECB to investigate breaches of clause 1.2 and 1.3 of their anti-discrimination code.
"We made every effort to work directly with the MCC to level the playing field and gave them many months to address our concerns, yet we were completely ignored for 149 days between 22nd June to 17 November despite numerous emails, open letters and phone calls. We are still yet to hear from Mr Lavender. It was only when we mentioned we'd be making the ECB formal complaint that we received an email from [MCC president] Clare Connor.
"We do not believe that Ms Connor's response constituted 'an effective, timely and proportionate response to an alleged breach', as is required in the ECB anti-discrimination code. In saying she has 'only been met with open doors and open minds' at the MCC, we feel Ms Connor dismissed our concerns and implied that her own experiences are reflective of the experiences of all girls and women.
"Ms Connor directed us to the MCC's Environmental, Social and Governance report. On reading the document, we do not believe it amounts to an action plan for developing women's cricket; nor does it address all the equity issues we raised. Time and again we've asked for concrete actions and timelines; stating that the commitments will be achieved in the 'forthcoming decade' does not equate to this.
"In future, we hope that the MCC will show a greater willingness to work with grassroots organisations such as ours and that they will properly respond to discrimination complaints. We hope the ECB will investigate this thoroughly and take steps to ensure that organisations such as the MCC are held to account."
When contacted by The Cricketer, the ECB declined to comment. Complaints of this nature would typically be passed through the governing body's integrity unit for further investigation.
MCC chief executive Guy Lavender has written to Stump Out Sexism twice - in May and June - while the club has indicated its willingness to host a men's and women's universities double-header in 2022.
The ECB also met with Stump Out Sexism in October.
MCC is expected to introduce changes to the fixture list for 2022 which improve the equality of opportunity at Lord's for female players, but an announcement has been delayed by the extended wait for the gamewide domestic schedule, which is now not expected until mid-January.
MCC told The Cricketer in a statement: "Marylebone Cricket Club (MCC) is aware of the dialogue between Stump Out Sexism (SOS) and the England and Wales Cricket Board (ECB) regarding women's and girls' cricket at Lord's.
"MCC has communicated politely, timely and constructively with SOS and ECB over the course of the year where appropriate. MCC is committed to the advancement of women's and girls' cricket with a number of progressive initiatives underway and many more planned for the months and years ahead. These include reviewing our membership processes and pathways, creating more playing opportunities for women, and increasing our grassroots provision for under-represented, talented girls through our Community work and the MCC Foundation.
"When we are in a position to communicate specific details around each area, we will do so. This has been exemplified in 2021 in the announcement of the Heyhoe-Flint Gate which had been in planning since 2020, the launch of Power Play: The future of women's cricket event, the Law change from 'batsman' to 'batter' and Clare Connor beginning her term as the first female President of MCC.
"We recently published our Environmental, Social and Governance report (link here) which sets out the Club's commitments to being progressive and welcoming for all. We believe this document clearly outlines the work we are already doing and our plans in breaking down any discriminatory barriers, including specific short-term goals (two years). We are also well advanced in producing our EDI plan which will be launched in early 2022 and includes actions specifically relating to the women's & girls' game at MCC and Lord's."
Please ensure all fields are completed before submitting your comment!