LV= Insurance Pride of Cricket Awards 2022 winners announced
The awards, organised by The Cricketer, are designed to highlight the very best of amateur cricket, with six categories opened for nominations earlier this year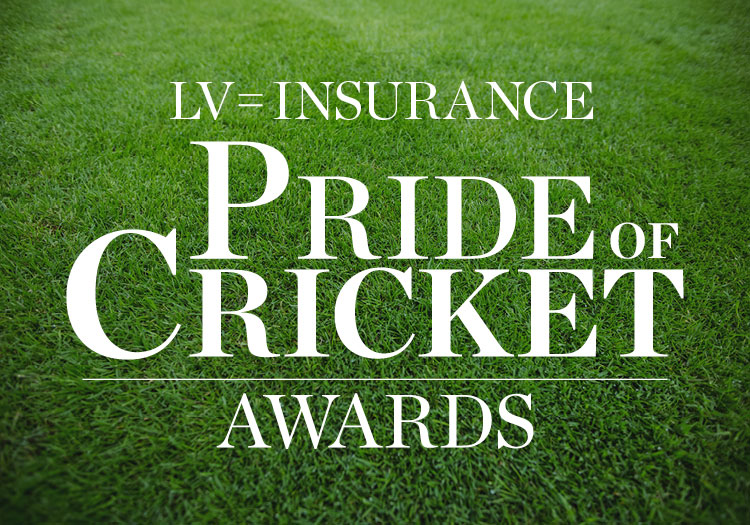 Decades of service, innovation and a commitment to growing the game were a feature of the LV= Insurance Pride of Cricket Awards, the winners of which were announced today.
The awards, organised by The Cricketer and supported by LV= Insurance, are designed to highlight the very best of amateur cricket, with six categories opened for nominations earlier this year.
Those nominations were whittled down to shortlists, and opened up to the cricketing public to vote for the individuals they thought most deserving of recognition. And at the end of the process came six inspirational stories.
The winners are as follows:
•    LV= Insurance Pride of Cricket award: Robin Mills, Mistley CC
•    LV= Insurance Club Hero: Clive Finney, Little Stoke CC
•    LV= Insurance Fundraising Hero: Andrew Derham, Horley CC
•    LV= Insurance Media Hero: Jackson Bentley, The Cricket Kid
•    LV= Insurance Community Hero: Kay Baig, Manchester Bee United
•    LV= Insurance Young Hero: Ben Lane, Cam CC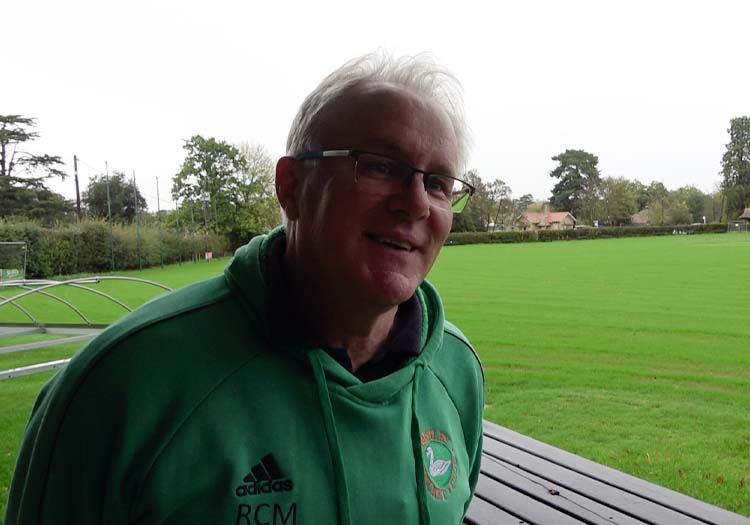 LV= Insurance Pride of Cricket Award winner Robin Mills
The Pride of Cricket Award - for those who have made a considerable impact on the game over the course of a lifetime - was won by Robin Mills of Mistley CC, Essex.
Robin has been involved with the club for nearly 40 years, enjoying an extensive on-field career, coaching the junior section and women's team, and serving as club secretary.
His name is synonymous with cricket at Mistley and in East Anglia, with his fellow members describing him as "the ultimate clubman".
The LV= Insurance Club Hero award was won by Little Stoke CC's Clive Finney.
Clive, whose father was a founder member of the cricket club, first walked through the doors as a two-year-old in the 1940s and has dedicated himself to Little Stoke CC ever since.
As a player, he captained the first team between 1974 and 1979 and later led the second team from 1985 to 1992 as well as serving as scorer in his youth.  
Off the field, he has held the positions of secretary since 1996 and president since 2016. He also compiles the annual club handbook and put six decades of service into the grounds, only hanging up his tools at the end of the 2022 season.
A life member and two-time club person of the year, he remains actively involved in all areas of the club even as he approaches his 80th birthday.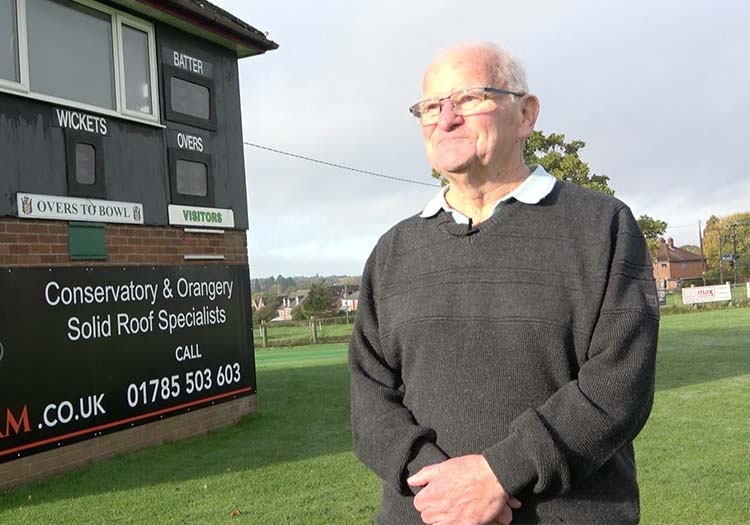 Clive Finney won the LV= Insurance Club Hero award
The LV= Insurance Fundraising Hero award was won by Andrew Derham from Horley CC in Surrey.
When the club began looking to install new nets, Andrew immediately sprang into action, setting up the club's first fundraising committee and organising a range of events and schemes, including a more professional sponsorship set-up, raffles with support of local businesses, BBQs, and the Batometer – the club's fundraising totaliser.
His end of season colts fun night, which included inflatables, archery, and cricket competitions among other events, and the Super Six Shield – a cricket competition for local businesses – were so successful they are now annual events.
The net facility, which cost £58,000, opened in 2022 and Andrew is now raising funds for a new heavy roller.
Eleven-year-old Jackson Bentley won the LV= Insurance Media Hero Award.
Jackson, who goes under the name of 'The Cricket Kid' on social media, has amassed over 14,000 followers on his Instagram account by sharing his cricket journey through match and training footage.
In addition, he shares free daily coaching drills and tips for junior cricketers, covering wicketkeeping and batting as well as fitness and fielding.
View this post on Instagram
Jackson's efforts have seen him invited to Emirates Old Trafford to interview Phil Salt for Lancs TV and train with former England international Sarah Taylor, his favourite cricketer, on the pitch.
A talented cricketer in his own right, Jackson currently represents Nantwich CC, Urmston CC and Lancashire Under-11s, captaining the latter in 2022.
The LV= Insurance Community Hero award was won by Kay Baig from Manchester Bee United.
As founder, manager and coach of Bee United women's cricket team – the first South Asian women's team in Lancashire – Kay has played a crucial role in developing South Asian women and girls' cricket in the region as well as nationally and internationally.
She recently organised an Asia Cup tournament in Alexandra Park, which used cricket to bring a number of different communities together, and also serves on the National Asian Cricket Council as women and girls' manager.
As well as assisting South Asian women with cricket coaching and sporting opportunities, Kay's sessions focus on education, including supporting attendees with their English and offering advice on all aspects of life to help better integrate communities.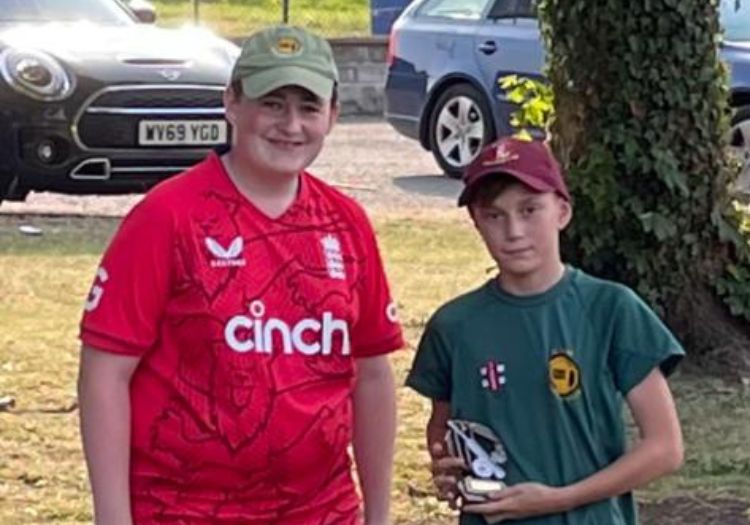 LV= Insurance Young Hero award winner Ben Lane (left)
Ben Lane, from Cam CC, won the LV= Insurance Young Hero award.
The 18-year-old is heavily involved with youth section at Cam, running the Under-11 indoor team, delivering indoor net sessions during pre-season, coaching the Under-11s and Under-13s during the regular season, and assisting with the delivery of All-Stars and Dynamos sessions, which currently attract over 50 youngsters.
This year, he also took on the Under-10 Stroud District Cricket Association team, working as scorer, manager and umpire as well as delivering sessions in local schools which attracted several new players to Cam.
Away from youth cricket, he coaches Gloucestershire's Super 1s disability team and captains Cam's Sunday team – and he's only just turned 18.
One of his clubmates said: "His passion for the game is second to none and the time and effort he gives back to the sport that he loves is huge."
Please ensure all fields are completed before submitting your comment!