LV= Insurance Pride of Cricket Awards 2022: Vote for your Young Hero
The Pride of Cricket Awards judging panel has whittled the entry list down to a shortlist of five names. Read their nominations and vote for your favourite…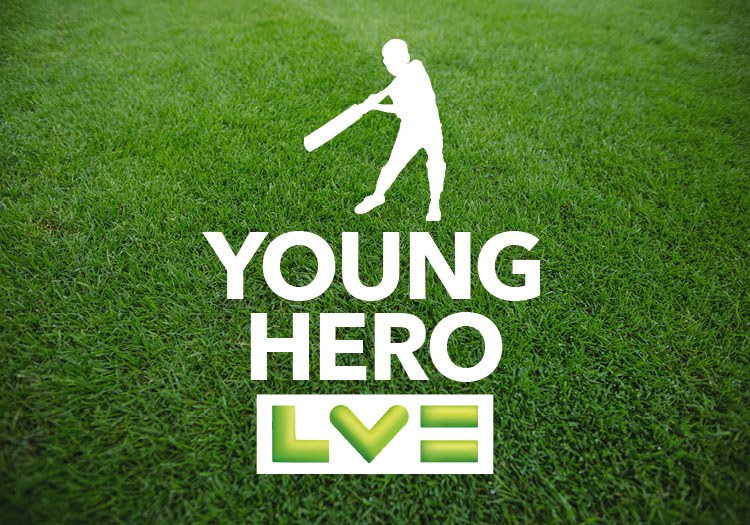 The Pride of Cricket Awards judging panel has whittled the LV= Young Hero entry list down to a shortlist of five names.
Read their nominations and vote for your favourite.
Voting is open until Wednesday, October 5 at 5pm.
THE SHORTLIST
Ben Lane, Cam CC
Rohan Handa, Cricket Nuggets
India Reilly, West Mercia CC
Emily Vandersteen, Congleton CC
Lily Byford, Great Baddow CC
VOTE FOR YOUR YOUNG HERO: CLICK HERE
Ben Lane, Cam Cricket Club
At the close of the 2021 season, Ben ran an under-11 indoor league team for Cam CC as well as coaching Gloucestershire Super 1s disability team.
With the new season approaching, he ran indoor net sessions for the youth section at Cam Cricket Club allowing them to prepare for playing outdoor cricket.
Ben coaches one half of the under-11 group on a Monday and oversees games on a Tuesday, before helping out with the under-13s on a Wednesday evening.
He also helped been involved with Cam's All-Stars and Dynamos programmes on Friday nights, helping deliver sessions to 55 children.
Despite having only just turned 18, Ben is also the club's Sunday captain and encourages children to make the step between youth and adult cricket.
He has set up several extra sessions for children who have struggled with certain aspects of the game and also for those who wanted extra training sessions.
As if that isn't enough, Ben also took on the under-10 Stroud District Cricket Association team this year - scoring, managing and umpiring for the team, and has gone into local schools to take sessions - resulting in several new players for Cam.
And to top it all off, he passed his A Levels this summer.
A Cam colleague said: "We are really lucky to have Ben at Cam Cricket Club, his passion for the game is second to none and the time and effort he gives back to the sport that he loves is huge. He is already planning for next season. Well done Ben!"
Rohan Handa
Rohan, 14, plays cricket at county level and at Charterhouse School, Godalming on a sports scholarship.
During the Covid-19 pandemic, Rohan created a YouTube channel called 'Cricket Nuggets' to not only keep himself fit and maintain cricket skills but to encourage others - of all ages - to keep fit and develop their cricket skills during the uncertain times.
'Cricket Nuggets' has achieved hundreds of subscribers and continues to grow, with viewing numbers reaching 250,000
Rohan was named as a 'Rising Star' by Woking Borough Council Sport Awards in both 2020 and 2021, and his cricket video submissions have featured on Sky Sports Cricket kids' coaching clinic segments.
The desire to take his love for the game to wider audiences has led to Rohan being awarded a position on the first ever Chance to Shine youth advisory board.
Through this, Rohan is assisting to shape the way the organisation supports young people to develop through cricket. He is the youngest board member.
India Reilly - West Mercia CC
As a teammate says: "India is a young lady who finds time for everything despite having so many things going on in her life!"
India has captained the West Mercia junior mixed team as well as the senior friendly side on a Sunday, with support from an older vice-captain.
A keen baker - India is often seen cycling to cricket with her latest tasty offering - she plays a crucial role in running the women's, girls and softball sections at West Mercia, as well as taking on scoring, umpiring, first aid and ground management courses to make her yet more valuable to the community.
She has branched into outreach work, too, collecting old kit to be sent to Africa.
And in 2022, she played a role in organising West Mercia's first junior tour, planning the itinerary and producing a tour brochure.
Emily Vandersteen
Emily played a major role in bringing new girls members to Congleton CC.
She has helped run training sessions for girls just a year younger than her, helps with the club's All-Stars programme, and sets up and packs up at games.
An ever-present at training (even attending days after requiring stitches after being struck in the face by a ball while watching a game in The Hundred) she has captained the mixed team and was the second highest wicket-taker in the pairs leagues in Cheshire.
Emily, 11, also played for her county this year and has appeared in every game since her debut.
Over the Easter holidays Emily spent a week at the club clearing, cleaning, decorating and helping with DIY jobs.
Emily has got OCD and ADHD but this hasn't got in the way of her love for the game, or her dedication to building the club.
She is currently saving for a cherry blossom tree to plant at Congleton's ground in memory of a friend of the club, who died of a brain tumour in June.
A family member said: "Emily's passion for cricket is everything; it's her social life, hobby and generally her whole world!"
Lily Byford - Great Baddow CC
"Lily inspires other juniors within our club," a clubmate at Great Baddow says.
"Her love for cricket shines through. She plays for many of our teams, she's has shown the love to get involved with coaching the younger juniors and will always help where she can."
Lily plays for Essex, but the game is about much more than just taking part to her.
She is a big part in driving general participation at Great Baddow, and looking to the future with an eye on how to build the club and how to instil the same sort of love she has for the sport in others.
Turn up to a Great Baddow game and it is commonplace to see Lily helping set up, emphasising her commitment to the cause.
What's more, she has also recently turned her hand to umpiring - just adding another string to her already impressive bow.
Please ensure all fields are completed before submitting your comment!