LV= Insurance Pride of Cricket Awards 2022: Vote for your Media Hero
The Pride of Cricket Awards judging panel has whittled the entry list down to a shortlist of five. Read their nominations and vote for your favourite…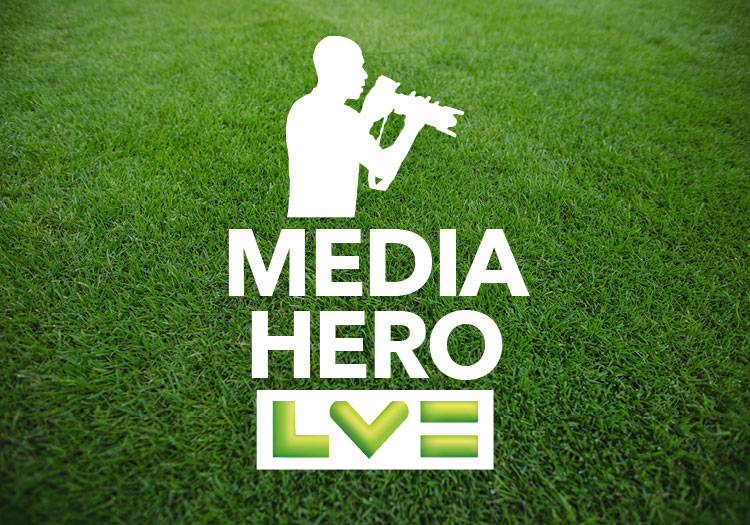 The Pride of Cricket Awards judging panel has whittled the LV= Media Hero entries down to a shortlist of five.
Read their nominations and vote for your favourite.
Voting is open until Wednesday, October 5 at 5pm.
THE SHORTLIST
Jackson Bentley, The Cricket Kid
Mark Church, BBC London and Surrey CCC
Adam Hope, Lowerhouse CC
Sam Brandon, Buffalo Cricket
Lancs TV production team, Lancashire CCC
VOTE FOR YOUR MEDIA HERO: CLICK HERE
Jackson Bentley, The Cricket Kid
Jackson is an under-11 cricketer who since lockdown has amassed almost 14,000 followers on his Instagram account 'The Cricket Kid' by sharing his cricket journey in both games and training. 
Also crucially, he shares free daily coaching drills and tips for junior cricketers: in wicketkeeping, batting and even fitness and fielding.
He regularly gets 20-40,000 views on his posts, as well as making several viral videos this year - including one which hit a massive 16.7million views.
He has been commended for his motivational cricket videos on the Tailenders podcast and has many famous followers including Jos Buttler and Sarah Taylor. Through his channel's success, he was recently invited to Lancashire CC to interview wicketkeeper Phil Salt prior to the Roses game for Lancs TV.
Jackson's efforts towards his own game are second to none, showing a huge passion and commitment to his craft and his team mates, which saw him selected to captain Lancashire Under-11s this season. The engagement he has with like-minded young players over social media is fantastic too, bringing cricket to a wider audience.
To be so committed to growing this account and helping inspire others on a daily basis, all while being in primary school and training with such dedication for his own game, has been incredibly impressive.
Mark Church, BBC London/Surrey CCC
Mark Church - or Churchy, as most know him - is the life and soul of the county game and a tireless proponent of cricket at all levels.
For nearly two decades, he has been at the forefront of broadcasting innovations that have pioneered new ways of covering county cricket and now an accepted and expected part of our media landscape.
He was the first person to persuade the BBC to offer ball-by-ball commentary of County Championship matches, starting up the first service himself at Surrey in 2002 and frequently commentating on an entire day's play with no summariser or other commentator to support him.
Since then, he has barely missed a day of Surrey cricket, the quality of his early broadcasts and the loyalty of his listeners helping the BBC to continue investing in the commentary service that has played a crucial role in increasing access to the domestic game.
In 2007, Churchy started to also work in house at Surrey, becoming one of the first 'content creators' in English cricket, long before the phrase was actually introduced.
His early work on the Surrey YouTube channel was way ahead of its time, profiling Surrey players and entertaining viewers with features like 'Challenge Church' and 'World Cup Minute' that allowed fans inside access to the club and gave the players opportunities to showcase their personalities long before they were able to utilise their personal social media.
As the coverage of the domestic game continues to grow, Churchy is always at the heart of everything. He was an early adopter of Twitter, running the club's account in the early days of social media and creating a dedicated fanbase.
He became one of the first commentators to integrate social media with his commentaries and - for a time - was uploading contemporaneous video highlights on social media simultaneously to commentating on games.
When the adoption of streaming started in the mid 2010s, it helped bring Churchy's broadcasts to a still wider audience and enabled him to adapt his style, allowing stream viewers and radio listeners to experience the game equally.
Churchy's unique approach to social media was never highlighted better than during the 2020 Covid19 pandemic, when he entertained the nation (and plenty further afield!) first by commentating on classic games with his daughter and then with his amazing Test matches, ODIs and T20s against the Garden Furniture XI.
The engagement these videos received from within the cricket community was extraordinary, with people frequently crediting them with helping them get through some of the darker days of a very odd period for everyone!
Although there are still a great many challenges in our domestic game, it has never been better served by BBC Radio or more accessible via social media and online broadcasts.
The man who planted the original seed for all of this was Churchy and an award like this seems like excellent recognition for all of his creativity, commitment and overwhelming passion for the game.
Adam Hope, Lowerhouse CC
Lowerhouse CC, play in the Lancashire League, and have been established 160 years.  Adam Hope was only very young when he took on social media responsibilities for the club in 2003.  Since then he has built up the club's social media presence, embracing all new platforms as they have emerged so that now the website is an excellent information and marketing tool, with club news constantly updated, and members able to buy tickets online. Adam and a team of contributors launched a regular club podcast which, particularly during Covid, has been invaluable in keeping supporters connected to the club, and Zoom enabled contributions from ex professionals living on the other side of the world.
Where Adam's contribution has gone above and beyond this is that he understands the need to acknowledge and promote the club and the league's long history, both on and off the field.  The club's "History Books" page went live in 2016 and now has hundreds of items contributed by club supporters, such as copies of old documents, articles, photos, films, scrapbooks, and newspaper cuttings.
Adam's unfailing support has encouraged others to write about the club's history, even when not particularly cricket related and has helped raised awareness of the club's history among people who would otherwise not have known anything about it.
Adam always responds positively to enquiries relating to the club's past, and one such query - from Scotland - prompted an in-depth profile of one of the club's greatest past players, for which Adam produced artwork for a display, and created a podcast and website article, all timed to mark the club's 160th anniversary.  
He is constantly refreshing how the club's stats \are presented on social media, and recently created a QR code trail round the ground showing photos of what the ground looked like in previous eras.
Adam doesn't do this without help from a supportive committee and others, but without his unfailing enthusiasm, work, skill and professionalism, a lot of this would not have happened. All this while building his career, marrying and starting a family.
Sam Brandon, Buffalo Cricket
Over the last couple of years, Sam has built a thoroughly engaged cricket community and launched a successful cricket brand through a concerted multimedia campaign.
Ahead of the 2021 season, Sam launched Buffalo Cricket - a product range including bats and equipment underpinned by an authentic and down-to-earth social media strategy based on entertaining cricket-focused video content and quality products. 
The channels are centred around the 'herd' - those who use Buffalo products - making them feel special on social media and giving them all a moment in the sun, celebrating their performances and skills.
Whenever a customer purchases a bit of kit from Sam, he provides them with a bespoke digital graphic of their face, which officially welcomes them to the 'herd', and he goes to film them in action - posting the result on social media to celebrate their skills.
He has created a strong presence across TikTok and Instagram, creating fun social content which was relatable to cricket fans and piggybacked on trends to drive viewers and interest within the product range. A number of these videos have garnered over 1m views - and was approached by TikTok as a best-in-class creator for cricket on the platform.
He has built a following on TikTok of more than 24,400, but the channel's content continues to garner millions of weekly views globally and has an impressive 1million likes of its content already.
During the 2022 season, Sam travelled the country, filming and editing clips from more than 50 school cricket matches, league games, sunday games and midweek friendlies in a bid to capture as much content from as many of the 'herd' using Buffalo equipment as possible. The idea is that these cricketers are the face of the brand - making Buffalo so much more relatable than those which use professional players.
Furthermore, Sam produces a weekly honours board which sees Buffalo players have their name up in lights every Monday for both batting and bowling.
His social-led strategy has driven a superb social performance as well as product sales [400+ bats and 250+ softs]. He has plans this year with new products and a special edition bat with 5 per cent of proceeds going towards wildlife conservation in South Africa.
Lancs TV production team, Lancashire CCC
Lancs TV is a game-changing live streaming service for members and supporters who cannot get to the game.
Launched in 2020, this season saw further enhancements to this popular service with the introduction of bespoke Lancs TV studio based at Old Trafford along with a group of Lancashire legends as commentators and presenters.
David "Bumble" Lloyd promoted the service on Lancashire's website.
The Red Rose legend, an iconic figure on the coverage of English Cricket for the past 22 years before his departure from Sky Sports, signed up to work on the county's popular live streaming service throughout 2022.
"It's flexible, but it's exciting for me. I'm really looking forward to it," said the former Test batter and coach.
"I know people and have great respect for people around the place, my wife Diana works here, it's just a nice scene for me really. It feels like I'm coming home."
Lloyd signed up to cover every non-televised Vitality Blast home game, while also doing the occasional day of LV= Insurance County Championship cricket.
The first of those was the opening day of the victory over Gloucestershire, when approximately 100,000 tuned into the 10-camera coverage fronted by BBC Radio's Scott Read and operated by local Digital Media specialists Badger and Combes.
That 100,000 was an increase on the regular daily average.
Please ensure all fields are completed before submitting your comment!