LV= Insurance Pride of Cricket Awards 2022: Vote for your Community Hero
The Pride of Cricket Awards judging panel has whittled the entry list down to a shortlist of seven names. Read their nominations and vote for your favourite…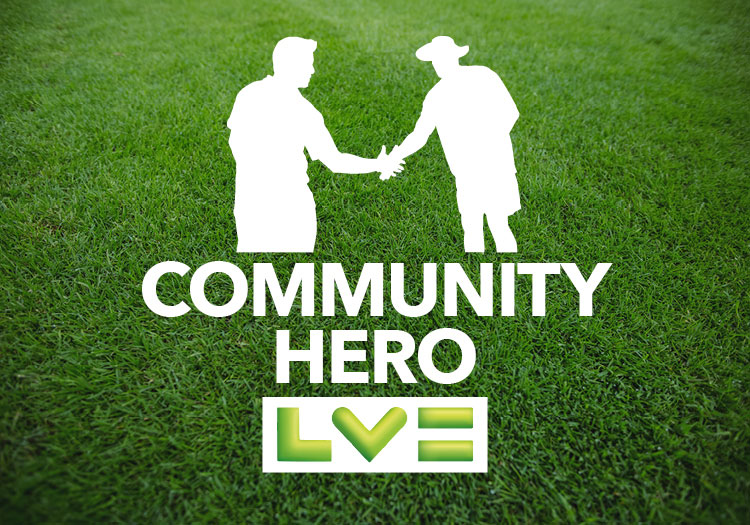 The Pride of Cricket Awards judging panel has whittled the LV= Community Hero entry list down to a shortlist of seven names.
Read their nominations and vote for your favourite.
Voting is open until Wednesday, October 5 at 5pm.
THE SHORTLIST
Kay Baig, Manchester Bee United
Frimley CC
John Green, North Yorkshire cricket
Tom Gailey, Harnham CC
Kevin Burton, Mersham Sports Club
Ian Biddle, Alcester & Ragley Park CC
Steve Bodell, Haddenham CC
VOTE FOR YOUR COMMUNITY HERO: CLICK HERE
Kay Baig, Manchester Bee United
Kay Baig has been crucial in motivating and developing South Asian women and girls' cricket regionally, nationally, and internationally. She is the founder, manager, and coach of Bee United Women's cricket team, making history in 2019 for developing the very first South Asian women's cricket team in Lancashire.
Kay works with a number of stakeholders creating playing opportunities and competitions for the women she has introduced to the game. She works tirelessly and selflessly in her voluntary time to improve the lives of women and girls, and is also National Asian Cricket Council women and girl's manager.
Kay has been working with women and girls since 2013 and understands the needs of females from ethnic minority backgrounds. Recently, she was instrumental in organising the "Asia Cup" tournament held in Alexandra Park, which brought a number of different communities together using cricket as a tool for engagement.
Over the years Kay has helped thousands of South Asian women and has delivered confidence building coaching sessions. She has educated and supported ladies with their English, how to shop, how to register at the library, go to the gym, purchase train or tram tickets, setting goals, how to problem solve, and how to play cricket! She single-handedly created opportunities for participation and provided the resources to make their cricketing life easier which helped them achieve their goals.
Kay's primary goal has been getting South Asian ladies more active which led to the formation of the cricket women's cricket team, and after a period of coaching this progressed to playing opportunities in tournaments which she coordinated. She manages and coaches in her own time and encourages girls to become coaches and role models for others to follow through cricket. Both her teams - Bee United and The National Asian Cricket Council women - participate in competitions regionally, nationally and internationally.
Frimley CC
Frimley's community outreach has taken on many forms in recent months.
At the start of the war in Ukraine, John Hebditch - as Frimley director of cricket - opened up the club to support the local community and our wider European community. A vast amount of donations went through the club.
As the lead planner, John organised logistics and supply chains from Frimley into Ukraine and surrounding countries.
Frimley have also built new relationships with local schools, in particular Tomlinscote School.
Tomlinscote use the Frimley nets and pitches for school cricket, ensuring that a local secondary school cricket team is viable.
Finally, the club is the home for a tapeball league for 97 community members.
Frimley CC is at the heart of the community and is committed to providing an environment in which children are able to realise their potential in the sport of cricket.
John Green, North Yorkshire cricket
John has been volunteering in North Yorkshire cricket for more than 39 years.
Renowned across the county as 'The King of North Yorkshire', John has set-up an independent charity 'World Cup Legacy' to help raise money to provide more cricket activation in the three top nationally recognised areas for deprivation, working with over 27 schools across the region and offering 10 weeks of free cricket sessions, targeting 700 participants who are new to the game.
John has helped deliver cricket equipment to 15 schools, as well as upskilling teachers to complete their ECB coaching qualifications to provide a sustainable cricket provision in the school in the future.
In the last 12 months, he has organised and delivered over 40 hours of free cricket sessions (including beach cricket) for over 250 Afghanistan refugee families, who have been residing in local hotels in Scarborough and Ryedale. This was vital to provide some 'normality' to the families who have been struggling during these anxious circumstances.
Through John's work in the schools, a pathway has been created involving schools, local cricket clubs and further education - and transitional opportunities have been generated. Moreover, John has been involved in ensuring young people have been able to pursue their cricketing dreams post 16. He worked closely with Scarborough College and York College to provide four scholarships and three apprenticeships, for both young men and women.
In a year when John has been in ill-health and spent time in intensive care, more than ever his friends and colleagues believe there could not be a better suited or more deserving winner.
As one says: "What John Green has done for the game of cricket in Yorkshire cannot be drawn upon in applications, he has given thousands of young people a fantastic experience with cricket and thus has positively impacted so many people's lives."
Tom Gailey, Harnham CC
Tom has persisted, through adversity, to create a club that is truly inclusive and is changing lives.
He has set up an over 50s group at Harnham which members describe as "a lifeline for many", a ladies group that is giving mums and other women the chance to exercise and a sense of belonging, and two children's sections.
A clubmate says: "Tom gives so much of his time to these groups not just to provide cricket but to build a community, a community that has pride and purpose.
"Tom is always there for anyone even when going through tough times himself, he is truly selfless and deserves to be recognised. Building one group is an achievement but building four, all with their own nuances, is really going above and beyond."
Kevin 'Bertie' Burton, Mersham Sports Club
Kevin Burton - known as Bertie - has been a part of Mersham Sports Club for 30 years. Over the past half-decade, however, his impact on women's cricket in the community has been considerable.
Kevin has concentrated all his effort on expanding the section, giving up other coaching responsibilities to do so, and taken Mersham up the ladder to win the Women's Kent Development League in 2018.
His training sessions are popular, well-attended and impart a love for an knowledge of the game, and the players who play for Mersham certainly have great affection for him.
As one says: "Without Bertie we would not have a women's team and we have everything to thank him for. We couldn't be any more grateful for him. Everyone needs a supportive, dedicated, enthusiastic coach like Mr Burton. All us women want to do is give back to say Thank you for pushing us and getting us this far."
Additionally, Kevin chairs Mersham, and is an advocate of junior cricket.
He has strived to give the community better facilities, and this year along with the committee secured the purchase of a neighbouring field for development. He has declared he won't retire until a new pavilion is built, either.
A fellow committee member says: "He motivates the committee to strive for more always to develop the club to make it inclusive for all. His poor wife has been a cricket widow all their married life (40 years almost) as he was first a player, captain, committee then chairman.
"He will still try to give a game a go every now and again for a charity or memorial match and then suffers after. The sports club is his life and when he is not striving for a better clubhouse he is out coaching or umpiring the ladies' development team.
"If something breaks, he will find a way to fix it. If someone has something spare, he will find a way to use it at the sports club."
And to top it all off, Kevin even plays the dame in the bi-annual fundraising pantomimes for the club.
Ian Biddle, Alcester & Ragley Park
Ian virtually single-handedly organises all junior cricket at Alcester & Ragley Park.
From All-Stars to under-19 cricket, this represents a considerable undertaking.
Ian is responsible for a structure which sees nearly 200 juniors training and playing each week, as well as keeping their parents happy and interested.
Not content with that workload, Ian also organises fixtures for the Alcester & Ragley Park senior sides and is the manager of the Sunday and midweek teams. Somehow he finds the time to play twice a week.
But he is still not done.
Ian has, over the past two years, driven participation in the women's and girls' setups at the club, to a point where senior and junior XIs are playing on a regular basis. And he manages the Warwickshire girls' under-13s.
A colleague says: "Without Ian, Alcester & Ragley Park would not be half the club it is, we have a huge debt to him."
Steve Bodell - Haddenham CC
Steve has brought Dynamos and All Stars to Haddenham CC over recent years, training other club members to deliver the sessions and working hard to expand the reach of the programmes.
Making the most of the young cricketers brought to the club, he set up an under-12s team, as well as creating a development squad for first-time players of all ages, seniors, and people who just want to play cricket without necessarily getting competitive.
Haddenham is proud to now have two father-daughter and three father-son combinations in its ranks as a direct result of Steve's efforts.
He has made sure all his new charges look the part, too, by securing new kit for the under-12s and development setup to wear.
An ever-present at all the training sessions of the groups he has established, Steve brings an element of fun to learning the game of cricket.
He has secured funding to help pay for necessary equipment, too. It is all part of a calculated long-term plan to secure the future of the club by integrating more young people into the senior ranks.
Oh, and he also plays for the first team.
A teammate says: "Thanks to Steve, Haddenham CC has a really bright future and is expanding to allow more players to join."
Please ensure all fields are completed before submitting your comment!