LV= Insurance Pride of Cricket Awards 2022: Vote for your Club Hero
Dozens of entries were received for the LV= Club Hero award for 2022. The Pride of Cricket Awards judging panel has whittled the entry list down to a shortlist of 13 names. Read their nominations and vote for your favourite...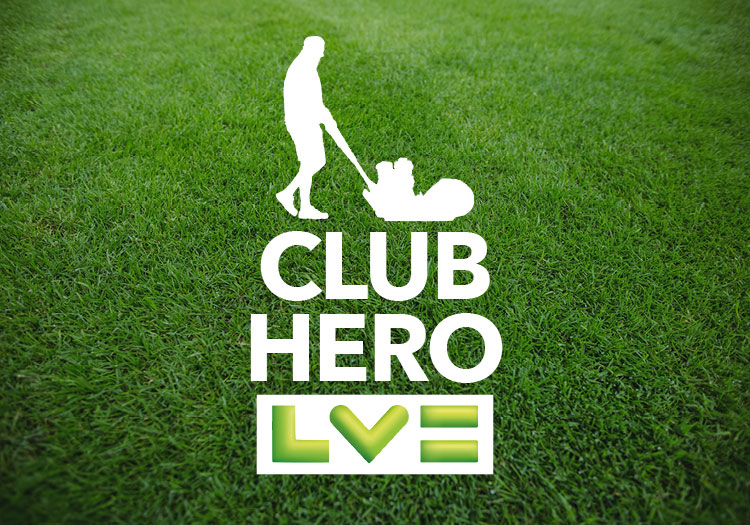 Dozens of entries were received for the LV= Club Hero award for 2022.
The Pride of Cricket Awards judging panel has whittled the entry list down to a shortlist of 10 names.
Voting is open until Wednesday, October 5 at 5pm.
THE SHORTLIST
Clive Finney, Little Stoke CC
Jon Buckley, Thames Ditton CC
Tom Foreman, Swindon CC
Jason Rochelle, Hadfield St Andrews CC
Neal Wilkinson, Bacup CC
John Williams, Rainford CC
Justin Owen, Grimoldby & District CC
Murray Saunders, Harvel CC
Rob Franks, Parley CC
Nigel Theobald, Derbyshire Disabled CC
Raj Sudat, Sheldon Marlborough CC
Tim Ives, Swanage CC
David Alloway, Knaresborough Forest CC
VOTE FOR YOUR CLUB HERO NOW: CLICK HERE
Clive Finney - Little Stoke CC
Clive is the epitome of a club person, having been involved at Little Stoke for over 60 years. He has held a number of key roles. In his youth, Clive was captain of the first team from 1974 to 1979 and captain of the second team from 1985 to 1992.
In 1996 he took up the position of club secretary, a role he continues to hold today. In 2016 he also became club president.
Clive compiles the annual club handbook including match fixtures and club records, and has six decades of service on the ground to his name too.
A clubmate says: "He has prepared the main, bottom pitch square to an extremely high standard for so many years, even more so in the last four seasons when his brother Ken had to stop working due to health reasons.
The 2022 season was Clive's last working on the square - he is approaching his 80s - and Little Stoke are starting to contemplate the void that will be left when he retires.
Club person of the year twice, he can often be found on his mowers, preparing a strip which is often the subject of praise from visiting teams.
Jon Buckley - Thames Ditton CC
Jon took over his age group at Thames Ditton eight years ago, quickly establishing a rapport with parents and cricket-interested youngsters.
Soon he was the ignition for and driving force of the club's rapidly expanding girls' section. From 10 children when he took over, the group has ballooned to more than 100 regularly playing between under-fives and under-15s. Progression into the senior sides has now started to come as a result of his hard work.
That is not all, though, as Jon has also managed the colts' fixtures lists and pitch bookings, as well as having oversight for their winter nets facilities and sessions.
What colleagues at Thames Ditton say is his greatest contribution, however, was the club's response to the Covid-19 pandemic.
Thames Ditton opened rapidly following the relaxation of social distancing rules, while keeping children's safety paramount, enabling the return to sporting activity for dozens of young cricketers.
A clubmate says: "Few of us who spent a large part of early 2020 in lockdown, will forget that the first time we heard the sound of children laughing and playing together that summer, which came from our colts playing cricket in small groups on our green.
"We forget how extraordinary that ordinary scene was and it gave a lot of local people hope that things would and could get back to normal.
Jon is departing the club, leading one member to say: "To say Jon will be missed is like saying Ben Stokes had a useful knock against the Australians at Headingley three years ago.
"The words just don't come anywhere near close to describe what we will miss."
Known for his sense of humour, reliability and responsibility around the club, the biggest compliment that can be paid to Jon is that Thames Ditton are replacing one element of his role with three people following his departure.
Tom Foreman - Swindon CC
Over the last six years as chairman, Tom has got involved in all aspects of Swindon CC life and has had a huge impact on the club's operation and vision.
He has been instrumental in strategic running and forward planning, as well as being instrumental in the day-to-day activities that a club of 500-plus members and participants requires.
A fellow committee member says: "Bar duty, coaching, playing, administration, events planning, captaining and leading the club – Tom has never shied away from a role or task and has inspired others, including myself and a tight knit committee, to work alongside and follow his indefatigable example.
"It often feels like the club comes before everything else in Tom's life, but he is one of those people who seems to have more hours in the day and more energy to give to others than the rest of us."
The list of Tom's successes, either individually or as part of a collective, in the role is formidable, and includes:
- Maintenance and upgrading of the Grade 2 listed pavilion interior alongside our facility manager
- Coordination of Swindon's 175th anniversary year
- Refurbishment of the away changing room
- Leading the organisation of the club's annual fireworks event for 2,000-plus people
- Opening links with the local Sikh and Muslim communities, who have used the club's grounds and premises for religious celebrations
- Forming stronger links with our community neighbours including Swindon Town Football Club, Swindon Harriers and the STFC Community Foundation
- Solidifying relationships with key club sponsors and supporters
- Overseeing the creation of the Saturday 5th XI
- Large-scale investments in the club's facilities including a full outfield renovation and upcoming practice nets overhaul
- Clubmark accreditations - both via the paperwork and ensuring the required roles are filled and undertaken at the club.
A committee member describes Tom as "a true clubman, dedicated to our wonderful sport".
Jason Rochelle - Hadfield St Andrews CC
Jason has been committed to Hadfield CC for over 40 years (starting off as a junior player).
Over the course of those four decades, he has played, helped coach the juniors, and most recently made sure that the club's ground is the best it can be.
Jason takes great pride in his work on the ground, and his ownership for the presentation of the playing surface has been recognised by the local league when Hadfield was chosen to host a cup final.
He can always be relied upon to race to get covers on the square at the first sign of a passing shower, or grab a hoover and cloth and make the changing rooms look sparkling, and on Saturdays is the first person there - painting the creases, rolling, mowing and putting the final touches to the ground.
A clubmate says: "One thing is for sure: Jason is definitely a club hero to all of us, if not more, and without him the success on and off the field would not be the same.
"As a club where would we be without him?"
Neal Wilkinson - Bacup CC
Neal Wilkinson is a one-club stalwart.
His first introduction to cricket was the Sunday School League, before becoming a junior member at Bacup CC in the mid-70s.
He moved into the senior setup and was playing second-team cricket from 1981, eventually graduating into the first team and becoming captain in the 1990s.
Bacup were three-time champions under his leadership between 2000 and 2002, but it is not just the on-field success for which the club is so indebted to Neal.
Over the years he has been: team manager, umpire, committee member, secretary, vice-chairman, assistant groundsman, chairman, scorer and the club's representative on the league body.
Having beaten throat cancer 18 months ago, he continues to lead from the front at Bacup - with turnover and profit in 2022 at record levels.
A clubmate says: "Neal has had a massive impact on the club's history.
"A fantastic man manager who continually sacrificed his own personal ambition for the good of the team. The most successful captain in the club's history."
A friend added: "Nobody is ever bigger than the club they serve, but on and off the field Neal Wilkinson is a true Bacup giant."
John Williams - Rainford CC
John had been with Rainford for over 26 years - initially as a player, then second-team captain, secretary for nine years and latterly as chairman.
John has been a stalwart of the club over the years - particularly with the juniors - and he remains junior coordinator after stepping down as chairman following a 17-year tenure last year.
A clubmate says: "It's hard to put into words the contribution John has made to our club and it's safe to say we wouldn't be where we are today without his efforts over the years."
Those efforts include the funding, planning and construction of a new clubhouse for Rainford, progression through the levels to Premier League cricket, the growth of a junior division with teams at under-nines, under-11s, under-13s, under-15s and under-18s, the hosting of Lancashire age-group cricket, the establishment of All-Stars programmes, ensuring the club secured Clubmark accreditation and the setting up of a women's team.
Justin Owen - Grimoldby & District CC
Justin has been the chair of Grimoldby & District CC since December 2017, during which time his focus has been on creating a cricket environment which encourages community and a love of cricket.
Justin has the All Stars and Dynamos programmes, helping drive participation and leading to Grimoldby & District sitting in the top five clubs in Lincolnshire. Importantly, 15 per cent of the children involved moved into the club's junior section.
Under his leadership, the club's facilities have benefit from grants - via both the ECB and local government, as well as membership schemes. This has led to the cladding of the pavilion, the erection of a new scorebox, the digitalisation of the pavilion, the installation of a bar which has helped with profits, the addition of increased security via CCTV and alarm systems, a new artificial wicket, and the purchase of new sightscreens and a boundary rope.
Justin has also overseen an improvement in community relations, including those with the local community centre, football clubs, schools and politicians.
Junior fixtures have increased significantly in volume, from six games per season to 20, while entry into midweek cricket has led to three teams competing - and five trophies have been won.
The appointment of a director of junior cricket showed foresight and has played a major role, while the organisation of community days - opening the doors of the club to locals - has led to more external interest and revenue.
Sponsorship was arranged for the club for the first time under Justin's guidance, helping keep participation costs down, while the committee has expanded - ensuring more people have a more personal investment in the club.
As a clubmate says: "Justin leads from the front, is innovative, enthusiastic and only wants what is best for the members & their families."
Murray Saunders - Harvel CC
Murray is 86 years old but still intricately involved in the affairs of Harvel CC, spending several hours a day mowing the grounds at the club with his son Dominic.
A former chairman of Harvel - he only resigned last year - Murray is described by a clubmate as "remarkably kind and caring, and with the club at the bottom of his heart". Friends say he is "86 going on 26".
Murray still umpires on Sundays, and can be found helping with cleaning and maintenance work around the club.
"Just last week he built a brand new flagpole without any help in blistering heat," a clubmate says.
"He would not want this nomination as he is too humble of a man but really does deserve the recognition he gets around the club."
Rob Franks - Parley CC
Rob has run the Parley fourth team for four years, taking on the job when no one else wanted it and rising to the challenge of ensuring a full team takes to the field.
His work has resulted in the arrival of several new players to the club, who have subsequently moved into higher teams.
"His role is vital to keep the conveyor belt turning," a clubmate says. "Rob seems to have the knack of finding players at the last minute, and has never scratched a game when many other captains would have."
Additionally, Rob runs the Parley under-11s and is involved in the under-13 and under-15 setups, as well as organising the Dynamos programme and taking on club coaching and disability champions roles.
All of this is made all the more impressive given Rob has dealt with more than his fair share of health issues over the course of his life, and is a leg amputee.
To top it all off, he is taking wickets for fun each weekend.
A colleague says: "Without volunteers like Rob the club simply wouldn't continue and that's why I feel he deserves some recognition."
Nigel Theobald - Derbyshire Disabled CC
Nigel has been chairman and manager of Derbyshire Disabled CC for several years, as well as holding coaching roles and other committee positions when necessary.
He has been at the helm of a club that has developed three competitive teams in the three tiers of disability cricket.
He is nearly always at training on Tuesday evenings, and attends as many games as he possibly can, always with an infectiously positive attitude and smile on his face.
Nigel is essential in arranging fixtures, booking grounds, fundraising, organising the end of season awards, and liaising with the ECB, Derbyshire CCC, opposition clubs and our players to ensure we are best prepared and looked after for every game of the season.
A clubmate says: "In spite of everything he does for the club, he has never been a "look at how great I am" or a "without me, you wouldn't be here" sort of person, and has never sought after the accolades he deserves for his duty to the club."
Raj Sudat - Sheldon Marlborough CC
Raj has taken on the organisation of Sheldon Marlborough's growing junior section in 2022, in addition to the multitude of other work he does around the club.
He can be found at the ground or an opposition venue five nights a week as well as helping out with Sheldon Marlborough's All-Stars and Dynamos programmes on Sunday mornings.
The projects play host to more than 100 children, many from areas that would be described as economically deprived and covering a wide spectrum of ethnicity and also cricket ability.
A clubmate says: "Raj is an excellent coach to whom the players respond to really well. When he substitutes in for other team managers he often gets requests for him to manage them every week."
Raj also runs one-on-one sessions for the most enthusiastic players, helping them to progress into senior cricket and through the county age-group pathways.
On top of this, he has tackled maintenance tasks around the ground, including the assembly and upkeep of new, second-hand covers, a massive sightscreen renovation project, and repairs of protective netting.
"These tasks are highly important to small clubs like ours in deprived areas where there just isn't the funding to get the big cricket suppliers involved," a clubmate says.
"I am 100 per cent sure that we wouldn't have made the progress we have this year without Raj's support and dedication."
Tim Ives - Swanage CC
Tim is a former English teacher who devotes hours and hours of his life to Swanage CC, helping it to become one of the most successful clubs in Dorset.
After winning a redevelopment grant from the ECB, Tim has steered a building project to add dressing rooms for women and umpires, and to develop a second pitch behind the clubhouse/pavilion.
He is in charge of a youth section which is adding age groups each year and has helped to progress girls and women's cricket. The club now has 500 members and is a true community hub, thanks in great part to Tim's enthusiasm, energy and cricket fanaticism - which he takes to local schools and youth clubs in his mission to expand Swanage CC.
A clubmate says: "Brian Johnston, who retired to Swanage and spent many happy hours at the ground (his widow opened the pavilion), would have been Tim's biggest champion."
As well as leading the youth section, coaching and organising, Tim is a handy batsman for the 3rd XI.
David Alloway - Knaresborough Forest CC
Knaresborough Forest has a lot to thank David Alloway for, not least his involvement in securing the club's long-term future.
David was one of four club members who put in their own money to purchase the land on which Knaresborough Forest CC sits from a local developer, handing over the deed to the club with no expectation of a return and allowing the club to have control of their own destiny.
David's share of that considerable outlay - £12,500 out of a £50,000 purchase - might be remarkable in its own right, but it is only one reason why his clubmates value him so highly.
The club chairman runs All-Stars and Dynamos programmes, is a key figure in the establishment of a new women's team, organises the annual gala which raises £2,000 to sustain the club each year, generates funding - notably £3,000 during the pandemic to make sure Knaresborough Forest was still standing when restrictions were lifted, as well as driving the 20 miles to and from his house to open the club up four days a week.
"Without Dave, our club would be nothing," a friend says.
"We couldn't function and wouldn't be moving forward in the rate of knots we are.
"Our future looks incredible and without Dave, who also works full time, it wouldn't be remotely possible."
Please ensure all fields are completed before submitting your comment!