LV= Insurance Pride of Cricket Awards: Vote for your Young Hero
The Pride of Cricket Awards judging panel has whittled the entry list down to a shortlist of three names. Read their nominations and vote for your favourite…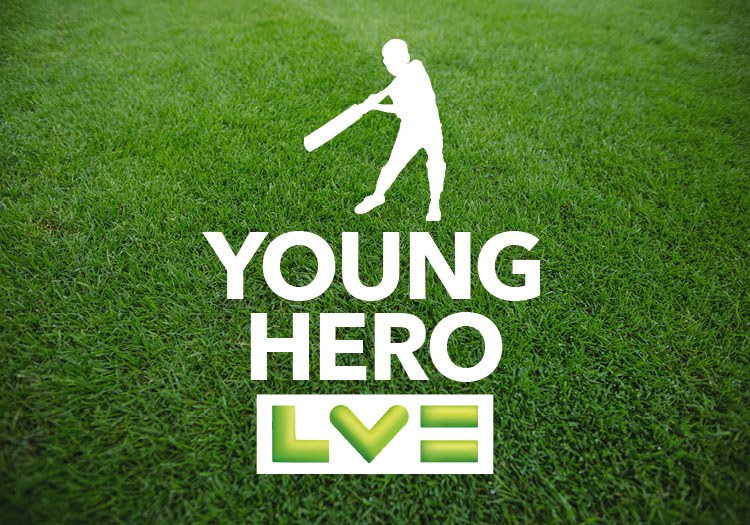 Voting has now closed.
THE SHORTLIST
Henry Dummott - Corsham CC
Rohan Handa - Hartley Wintney CC
Sam Bright and Thomas O'Melia - Colwyn Bay CC
VOTE FOR YOUR YOUNG HERO: CLICK HERE
***
Henry Dummott - Corsham CC
Nominated by Belle Mayo
"Henry plays for the under-11s at Corsham CC in Wiltshire. He decided to raise money towards the refurbishment of his beloved club and came up with the idea of doing a five-hour bowlathon in the nets over the course of three days during the Easter holidays in April this year.
"He put many hours into training and fundraising and recruited fellow teammates to keep wicket for him. The weather over the three days was awful, strong winds and even snow but that didn't put him off, he bowled solidly for 100 minutes each morning (and only spread it over three days because his mum wouldn't let him do it all in one day for fear of injury!).
"He took 250 wickets in total and raised over £2,000 for his club. His original intention was to raise £100 so he was quite overwhelmed by the amount of support he received from friends, family, club members & even an England cricketer!
"Not a day goes by when he doesn't want to play cricket. I think it is so important to support such enthusiasm for sport in someone so young and passionate, and I'm not even sure he realises what a big thing he achieved at such a young age for his club.
"In his mind he just got to have fun bowling for three days."
***
Rohan Handa - Hartley Wintney CC
Nominated by Vinay Handa
Rohan Handa is a 13-year-old from West Byfleet in Surrey. Rohan has represented Hampshire County since the age of eight, and Rajasthan Royals UK Academy in the last two years.
Rohan created a YouTube channel in early 2020 called 'Cricket Nuggets' to not only keep himself fit and maintain skills but to inspire and help other kids (from schools and sports clubs) to keep fit, active, develop cricket skills during the last year.
He has over 350 subscribers and growing, with videos reaching 70k views. Rohan focuses on different themes - for example: fitness in February, motivation in March, action in April.
Hartley Wintney CC posted these videos in the junior section of their website and they were very well received by the club members.
Hampshire, impressed with the channel, invited Rohan to appear on their podcast, while in recognition of his work on creating videos on his channel Rohan was awarded a 'Rising Star' award by Woking Borough Council. The council sports development department were extremely impressed with the delivery and helpful content.
Rohan's video clips have regularly featured on Sky Sports Cricket kids' coaching clinic segments.
Rohan is an energetic, talented boy who is always ready to help others. He truly deserves to be LV= Young Hero.
***
Sam Bright and Thomas O'Melia - Colwyn Bay CC
Nominated by Lisa O'Melia
"Both of these two boys give up their time to help train the All Stars and Dynamos every week as well as helping out with the junior training and junior matches.
"They are an inspiration to our younger members and are willing to drop everything to help out.
"They have both shown tremendous selflessness in junior games, letting younger less experienced players bat and bowl in games before themselves."
VOTE FOR SAM BRIGHT & THOMAS O'MELIA
LV= Insurance are the new title sponsor of the Pride of Cricket Awards. For more information visit LV.com/gi/cricket
Please ensure all fields are completed before submitting your comment!