LV= Insurance Pride of Cricket Awards: Vote for your Media Hero
The Pride of Cricket Awards judging panel has whittled the entry list down to a shortlist of five. Read their nominations and vote for your favourite…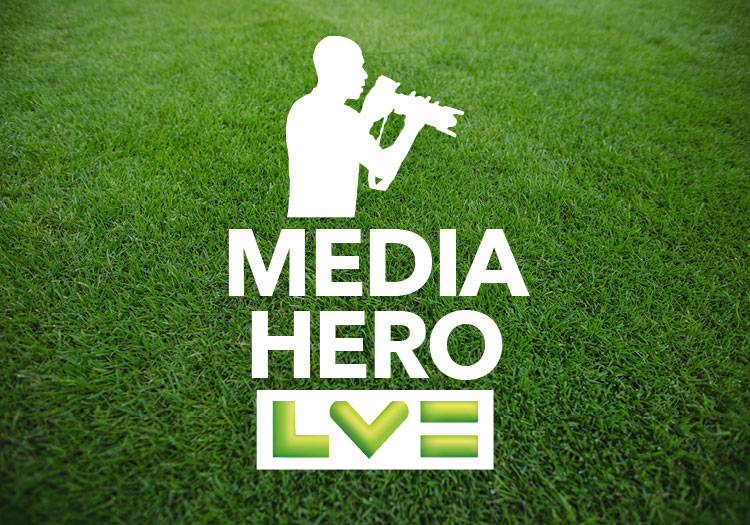 Voting has now closed.
THE SHORTLIST
Simon Trott - Overton CC
Rohan Handa - Hartley Wintney CC
Henry Clark - Dartford CC
Hannah Thompson & Alex Pereira - Women's Cricket Chat
VOTE FOR YOUR MEDIA HERO: CLICK HERE
***
Simon Trott - Overton CC
Nominated by Henry Deacon
"At the end of 2019, Overton CC had two Saturday sides in the Hampshire Cricket League, 1 under-11 team and up to 30 juniors on a Friday night. This year we have had three Saturday sides, five teams between under-9 and under-13 age groups, 29 Dynamos and 73 All Stars.
"We are a small, 4,000-person village yet are now drawing in people from nearby in search of good cricket, and a happy and safe place for their children to learn the game. In raw figures we have gone from 60 to 200 children and adults playing cricket each week.
"It has been a huge transformation and - while there have been other changes at committee level - at the heart of it all has been Simon.
"He has tirelessly created and published content throughout the season and off-season. He has scored and set up the live stream for home 1st XI matches, and even streamed intraclub matches on his XBox to entertain us during lockdowns!)
"As a committee it has meant that the hard work put in by our volunteers can be duly applauded publicly, the strategies for growth can be quickly actioned, and that we can be seen as a club that sets an example to others.
"He really is an example of what a difference a dynamic (and humorous) media strategy can mean to a small club.
"It is the reach of our Facebook content, working to build the reputation and engagement more locally, that has made the real difference. We have now had three local businesses take up the opportunity of sponsorship of teams or live streams. This has already brought in the money to re-invest straight back into the club (new branded stumps and zing bails now in use).
"He is our hero and we certainly do not know what we would do without him.
"PS... And despite all the hours he puts in on the media side, he also trained as an All Star activator and got stuck into coaching a crazy group of six-year-olds."
***
Rohan Handa - Hartley Wintney CC
Nominated by Vinay Handa
Rohan Handa is a 13-year-old from West Byfleet in Surrey. Rohan has represented Hampshire County since the age of eight, and Rajasthan Royals UK Academy in the last two years.
Rohan created a YouTube channel in early 2020 called 'Cricket Nuggets' to not only keep himself fit and maintain skills but to inspire and help other kids (from schools and sports clubs) to keep fit, active, develop cricket skills during the last year.
He has over 350 subscribers and growing, with videos reaching 70k views. Rohan focuses on different themes - for example: fitness in February, motivation in March, action in April.
Hartley Wintney CC posted these videos in the junior section of their website and they were very well received by the club members.
Hampshire, impressed with the channel, invited Rohan to appear on their podcast, while in recognition of his work on creating videos on his channel Rohan was awarded a 'Rising Star' award by Woking Borough Council. The council sports development department were extremely impressed with the delivery and helpful content.
Rohan's video clips have regularly featured on Sky Sports Cricket kids' coaching clinic segments.
Rohan is an energetic, talented boy who is always ready to help others. He truly deserves to be LV= Young Hero.
***
Henry Clark - Dartford CC
Nominated by Paul Smyth
Henry is an aspiring sports journalist in his second year at Sheffield University.
Three years ago he was tasked with bringing our club into the digital world. He has established our website and also has set up our Twitter, Facebook and Instagram accounts, which are used to communicate club news and views.
He also manages our email address and distributes information via this platform to our members. He writes articles for the local newspapers on all sports and also articles on cricket for Wisden.
He also works with London School Cricket Association on the media front.
***
Hannah Thompson & Alexandra Pereira - Women's Cricket Chat
Nominated by Howard Radford
Hannah and Alex have spent the last six months driving more narratives around the women's game.
They've created a platform to share the stories of women in cricket that has been widely received.
They've been diverse in their selection of guests and have told the stories of over 20 women in this short time space.
For women's cricket they are becoming the go to experts and I am so proud of what they are achieving.
VOTE FOR HANNAH THOMPSON & ALEXANDRA PEREIRA
LV= Insurance are the new title sponsor of the Pride of Cricket Awards. For more information visit LV.com/gi/cricket
Please ensure all fields are completed before submitting your comment!