LV= Insurance Pride of Cricket Awards 2021: Vote for your Community Hero
The Pride of Cricket Awards judging panel has whittled the entry list down to a shortlist of six names. Read their nominations and vote for your favourite…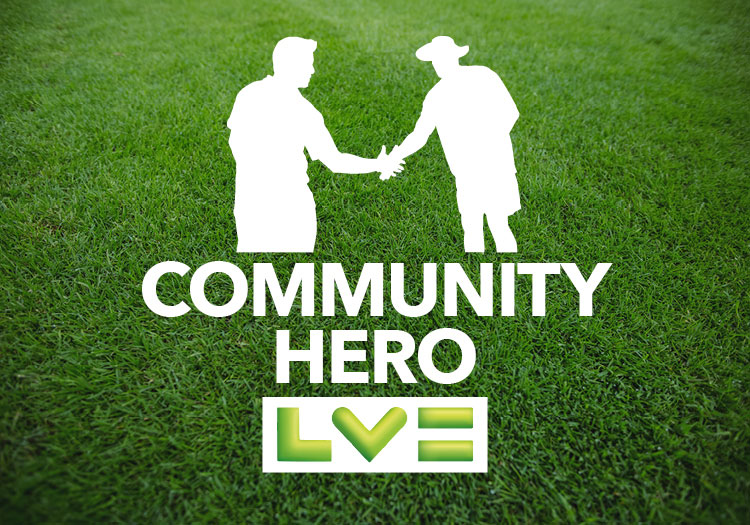 Voting has now closed.
THE SHORTLIST
John Moore - Pentyrch
Owen Sheppard - Collingbourne CC
Simon Jackson - Whitgift School
Joe Eaton - Lullington Park CC
Mike Goodman - Valley End CC
Matt and Damianne - Cambourne Village College
VOTE FOR YOUR COMMUNITY HERO: CLICK HERE
***
John Moore - Pentrych CC
Nominated by Alan Siddall
"We are Pentyrch Cricket Club, a village club located just outside Cardiff and we would like to nominate John Moore - our chairman, club safeguarding officer and head groundsman for the award.
"John has an incredible passion for cricket, the club and its place at the heart of the local village community. His vision, drive and innate ability to inspire others are simply astonishing.
"John (or JM as he is known) has dedicated himself over the last 40 years to building a successful and thriving club. From a failing Old Boys team with no ground, the club is now firmly established in the local village community with excellent senior and junior playing set-ups, a picturesque "traditional style" pavilion and fine up-to-date cricketing facilities. All achieved primarily down to John and his ability to get things done and inspire others to follow his vision.
"John was awarded an MBE in 2014 for services to the insurance industry and charity – it could and frankly should have been awarded for services to cricket and the local community as well. As it was in that regard he was also awarded a Lifetime Achiever Award by Cricket Wales in the same year.
"Upon his retirement at the end of 2019 John had a major cancer scare which only supercharged his desire to develop his beloved club. Two shepherd's huts have been added to the facilities – one fitted out to be a first-class catering facility to comply with modern hygiene requirements and the other being an additional electronic scorebox. A new and very well used BBQ area and garden have also been recently established by JM.
"To show his commitment to the local community and the club's growing social membership, John almost single-handedly organised an approved and regulated, Covid-safe music concert on the cricket outfield a few weeks ago for 300 villagers. It was a marvellous evening which was thoroughly enjoyed by everyone who really appreciated the effort made.
"Until his retirement John was MD of a major local insurance broker Thomas Carroll Ltd who have been a major sponsor of many local cricket leagues in South Wales for many years – again a demonstration of JM's commitment to local cricket and community.
"John has been instrumental to the development of Pentyrch Cricket Club, he is simply a legend and very deserving of the award."
***
Owen Sheppard - Collingbourne CC
Nominated by John Baxter
"Owen single-handedly revived Collingbourne's youth section. He runs age groups from All Stars to under-16s, with four of his players now playing for Saturday teams in the league.
"Owen also established a development XI for midweek games, typically made up of four adults and seven youths from under-13s to under-16s.
"He organises Kwik Cricket tournaments both for Wiltshire Cricket and Wiltshire Schools.
"A former 1st XI captain and current fixture secretary, Owen has previously been honoured by Wiltshire Cricket for his commitment to the game."
***
Simon Jackson - Whitgift School and ACE
Nominated by Hina Ghumra
"Simon Jackson is a former professional cricketer and ECB advanced coach with a strong history of facilitating and providing high quality cricket coaching in a variety of environments.
"Simon is actively involved in supporting the community in many different ways and we feel he would be an excellent and deserving winner of this catergory in 2021.
"The Ace Academy is a charity set up to give members of the black community in London access to Cricket. Whitgift's cricket academy head coach, Mr Jackson has been part of this ground-breaking scheme since its inception in January 2020 as one of their lead coaches and mentors to under-14s and under-19s.
"The opportunity to further support the growth of the sport he loves, in a community with which he has a strong connection, was a no-brainer for Mr Jackson.
Whitgift's 2025 vision encourages students to give back to the community and to explore causes that are personally meaningful to them, and the School equally supports staff involvement in community work. y.
For Mr Jackson, a typical week at the academy would normally involve coaching sessions every Wednesday from 6-10pm at the Kia Oval during Winter and then a mixture of training sessions and fixtures over the summer period. As with most sporting programmes in 2020/2021, the academy has adapted to providing weekly online Zoom gatherings for the members which include various cricket challenges and Q&A sessions with some of the charity's ambassadors including former Surrey and England players Alex Tudor and Monte Lynch as well as current West Indies player, Rovman Powell.
Whitgift is delighted to support Mr Jackson in his contribution to the community and to see his efforts and expertise focused on this great initiative.
***
Joe Eaton - Lullington Park CC
Nominated by Sam Eaton
"Lullington Park Cricket Club is located in a little village called Lullington in which has a population of under 50 people. However, the cricket club introduced a fourth Saturday XI this season, all down to one person.
"With cricket popularity dwindling, Joe Eaton had the idea of getting other local villages involved with the club and organised a pub league. Joe invited several local pubs to enter teams into Friday night games.
"The format was a little different: each pub drafted two Lullington players, teams played in coloured clothing, batters retired at 30, drinks breaks were beer, and there were various other elements to attract a social crowd.
"Joe also organised live music to play during the games so that other patrons would could up to the ground and watch their team.
"Not only has this led to over 30 new members to the club, which is the reason for the fourth team, the revenue generated from the pub league has lead to buying new training nets, and also developing a new patio area (which Joe organised to build).
"Joe puts hours and hours of organising into the pub league, not to mention the countless Friday night he gives up to run the league, host the BBQ, liase with the band, and work behind the bar.
"It's no exaggeration to say the club probably wouldn't be still going without the pub league: the AGM before the pub league started we were really concerned with out cash flow. However, this concern is a thing of the past.
"The club is full of people I've never seen at cricket before on Friday nights, the whole local community talks about the pub league, and there are countless people playing the game when they never used to. As mentioned we have had over 30 new Saturday players from the pub league, there will be over 100 people who played on a Friday night who never used to play. However, the best thing about it, our junior section is thriving as pub players want to get their kids involved with the sport.
"If you are looking to give this award to someone who has spread the game of cricket and saved a club - then Joe is your man."
***
Mike Goodman - Valley End CC
Nominated by Andrew Monk
"Mike united the local cricketing and business communities to initiate the Christmas Chari-Tree appeal in December 2020.
"Using the heads of our local primary schools, 40 families were identified as being in desperate situations and facing a bleak Christmas. Mike changed this. His efforts raised over £5,000 and brought in 800 presents.
"He then put a team together to wrap up the gifts and pack food hampers, even Michael Gove MP got involved. Because of this initiative, awareness of the power of cricket in the business community increased and Valley End has gained three new sponsors.
"Awareness of cricket in the state schools has increased and the club is now putting a bursary scheme in place to help disadvantaged children join the club.
"The scheme has also been presented to the ECB who are very interested as it is a positive way for clubs to engage with their communities during the dark days of winter.
"It also builds bridges and opens conversations with possible commercial partners prior to Cricket Force and the start of the season. For these reasons, please consider Mike for an award."
***
Matt and Damianne - Cambourne Village College
Nominated by Lindsey Gassner
"Matt and Damianne have been pivotal in developing and growing cricket here at Cambourne Village College.
"They the school to ask about running various cricket sessions. We met and devised a plan and it's been without a doubt the best thing to have happened!
"They've been so forthcoming with help, ideas, support and encouragement, always giving up their time and going the extra mile. Pupils love them and look forward to them coming into school. They are the reason we've had such a huge uptake in cricket this year - I really don't know what we would've done without them.
"Initially, Matt and Damianne started a young leaders cricket leadership course at the school. The uptake for this was brilliant, with 15 pupils signing up to take part. Matt and Damianne came every Thursday from 3-4.30pm to lead and deliver these sessions, coaching our young people in how to teach cricket and lead a session.
"The pupils absolutely loved it! They were active, having fun and learning with their friends. Matt and Damianne were key to this success, they are brilliant with the pupils and really encouraged them. They managed to get pupils who wouldn't describe themselves as 'sporty' involved and taking part every week.
"For example, one pupil in particular preferred the organisational side of things, she liked taking photos and being creative. They got her engaged in advertising and promoting the new cricket club across the school. Once the young leaders were trained up, Matt and Damianne supported them in leading their own cricket sessions to younger pupils in the school.
"They come every week, ready with loads of encouragement and smiles. The uptake in cricket in the school has been phenomenal and it really is down to their amazing hard work, dedication and incredible manner with the pupils. On top of this, Matt and Damianne offered their time to come into school and deliver cricket taster session during curriculum time to our pupils. Again, this was fantastic. So many pupils loved the sessions and turnout at the new cricket club was boosted by this.
"In addition to all of this, Matt and Damianne delivered two courses to PE staff across South Cambridgeshire on how they could improve their teaching of cricket. They were really keen to do this and went above and beyond to provide this free of charge. Over 20 staff from different schools attended, feedback was positive and, having been on the courses myself, I can say the lessons taught were relevant and easy to incorporate.
"Cricket at Cambourne Village College has taken off, and this is all down to the hard work, dedication and commitment of Matt and Damianne."
LV= Insurance are the new title sponsor of the Pride of Cricket Awards. For more information visit LV.com/gi/cricket
Please ensure all fields are completed before submitting your comment!