LV= Insurance Pride of Cricket Awards 2021: Vote for your Club Hero
Dozens of entries were received for the LV= Insurance Club Hero award for 2021. The Pride of Cricket Awards judging panel has whittled the entry list down to a shortlist of 10 names. Read their nominations and vote for your favourite...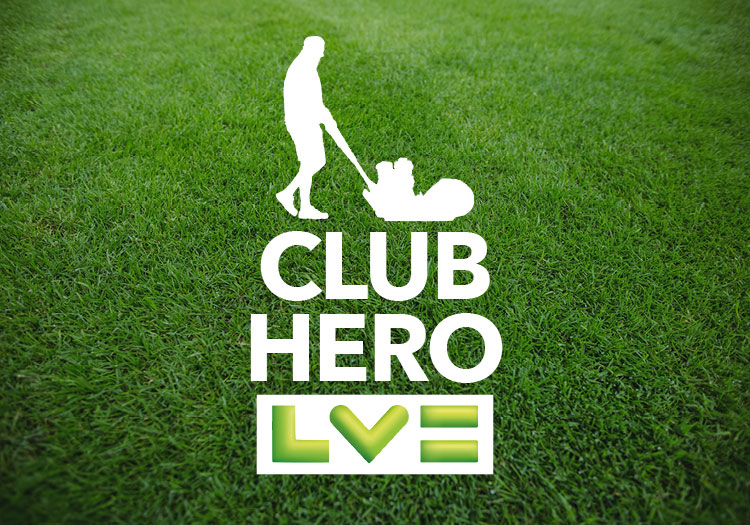 Dozens of entries were received for the LV= Insurance Club Hero award for 2021.
The Pride of Cricket Awards judging panel has whittled the entry list down to a shortlist of 10 names.
Voting has now closed.
THE SHORTLIST
Keith Roscoe – Rawtenstall CC
Jim Burroughs – Billingshurst CC
Darren Proctor – Beacon CC
Ian Green - Birdlip & Brimpsfield CC
Thomas Parkinson – Rock CC
Patricia Gaywood – The Forty Club
John Billinge – Woodley CC
Steve Lowes – Read CC
Arthur Stickland - Bramshaw CC
Iain Collins - Sheepscombe CC
VOTE FOR YOUR CLUB HERO BY CLICKING HERE
***
Jim Burroughs - Billingshurst CC
Nominated by Jon Alexander
Jim Burroughs passed away on August 12, after this nomination had originally been received, but his family have asked for his entry to remain.
"A club legend, in no uncertain terms.
"Jim Burroughs saved his club from extinction. Jim held every job in our club like so many others. He was head of colts, coach, 1st, 2nd and 3rd XI captain, chairman for 25 years, and until this year, groundsman.
"Jim was a proud man, who three years ago was sadly diagnosed with pancreatic cancer. Despite this, and after treatment and operations, he was back on the ground in Covid times doing his upmost to ensure any cricket that could be played, was played.
"Finally this year the groundwork was too much for him, but up until he passed away in August he was there at every 1st XI game watching his son Mike captaining the ones. His love of the game from colts, through womens to ones, from Jubilee Fields to Lord's, was incredible and his passion a great example to the young and old amongst us.
"An emotional choice for a Club Hero, and one that would be endorsed by the committee, the club members and especially the many villagers who asked after Jim when he was not at the ground daily.
"That shows his work enabled us to still be here, trying to grow cricket in our area, improve the facilities year on year to make him proud! We really don't know where this club would be without his selflessness and his dedication. We were lucky to have him and I would request your thorough consideration of recognising this over many years, in what has been and is a very tough year for us all but for him and his family particularly."
***
Darren Proctor - Beacon CC
Nominated by Daniel Mellor
"In 2005 when Beacon Cricket Club's 1st XI was relegated in to the third tier of Cornish cricket and there was a mass exodus of players that were brought to the club (essentially as mercenaries), it would have been easy for a village cricket club (located between two large town clubs and Troon Cricket Club) to enter a spiral of decline and potentially fade into obscurity or, even worse, fold.
"However, it was Darren Proctor, then a key allrounder for the 1st XI, who took the weight of the entire club on his shoulders by stepping up to not only captain the side for the next season, but also to be chairman of the club a year later at only 29 years old.
"Darren has now been chairman of Beacon Cricket Club for 14 years – since records began in 1952, this is the longest serving chair the club has seen.
"Darren has had to make some tough decisions as chairman, none more so than the disbanding of the club's 3rd XI when inevitably it became harder to field three sides and maintain two grounds, however Darren quickly moved to replace this void with an evening XI to ensure there was still a path to adult cricket despite the diminishing youth section.
"His tenure as chairman has seen some incredible achievements for a village club, arguably the greatest was the semi conversion of the kitchen to a bar so that the Beacon could now become a social club. This critical advancement, with the revenue it generates, has secured the financial future of the club.
"All of Darren's contributions to this cricket club could take 50,00 words so below are some highlights
- Obtaining numerous grants that historically, have been critical to continuing to operate, whilst also allowing facilities improvements
- Roll on covers
- Sightscreens
- Youth kit store
- Obtaining interest free loans for equipment purchases
- Brand new wicket and square mower
- New outfield mower
- Securing the long-term future at Tolcarne Road with the signing of a 99-year lease.
- Single-handedly managing the club's ECB Clubmark accreditation.
- Rejuvenating a thriving youth section – over 50 Dynamos and All Stars registered.
- CASC registration
"A leader by example, he has inspired members to join and be active on the committee year after year and acts as a beacon (pardon the pun) for others to aspire to.
"Several generations in the future (including my own family) are likely to benefit from the huge amount of work and time that Darren has so generously donated to the club. This time has been gifted whilst he has his own family and work life outside of the cricket club family – a real testament to his dedication and character.
"Many a member (current or past), spectator or player would be justified in their beliefs that, were it not for Darren Proctor, this community treasure would no longer be in existence – A true club hero!"
***
Arthur Stickland - Bramshaw CC
Nominated by Laura-Ann Burgess
"Arthur is the life blood of the club, having pretty much had every role going both playing and non-playing. His first involvement came through his father in the 60s.
"He has driven the club forward from one adult side and no juniors to what it is today (three adults teams and numerous junior teams)
"Arthur has been the ever-present glue holding it all together, even organising a merger with Nomansland when that club look set to fold. He has had and in some respects still has the role of cleaner, waste remover, groundsman, player, captain, umpire, committee member and of course chairman.
"He has been witnessed scoring a ton for the club.
"He has shone during the pandemic, navigating all the rules carefully and ensuring all were able to play safely. The club would not survive without him as the driving force. No job is too small or too big.
"A window is smashed at the pavilion, he is there, the under 13s need supporting on the hottest day of the year in their cup final, he is there. He will deal with the grounds, clear waste, ensure the club is compliant on all levels. He has even trained himself up on the new defibrillator at the club and ensured the members were aware of the importance of having this.
"He is a true legend of the club."
***
Steve Lowes - Read CC
Nominated by Andrew Turner
"You won't find Steve Lowes on play-cricket. You won't find Steve Lowes in the club's scorebooks. You won't see him at the top of the tables for runs or wickets and he's never run anyone out with a direct hit from point. Nobody one has ever seen Steve Lowes in whites.
"You won't find Steve Lowes celebrating the club's successes on social media and you won't find him criticising the team in defeat. In fact, I'm not certain that Steve Lowes cares about results.
"What Steve does care about, although you won't hear him articulate it, is his village, his community and his family. Steve Lowes has been an integral part of Read Cricket Club for almost 20 years, as treasurer (twice), bar manager and as chairman. Our club owes him a debt.
"There is a wall at Read Cricket Club. It's about eight feet high and 100 yards long and, for a week in April, around Ground Force weekend, it becomes affectionately known as 'Steve Lowes wall'. Every year, without fail, he picks up his whitewash and his brushes, and for two days he paints. And then he weeds, and cuts, and hammers, and cleans.
"The sightscreen is oiled and painted and somehow made suitable for another season and this year he DIY'd an AstroTurf path for members of our bowling club to use to remain Covid secure en route to their games. Today, I passed Steve emptying the grounds bins. As I write, he's out marking the pitch in the mid-innings break. Tonight, after the club shuts, he'll be cashing up. We have yet to discover a job that Steve won't take on and won't embrace.
"Steve only became a committee member because his sons, Eliot and Connor, were part of the junior section and has no background as a player. When he became chair, he promptly press-ganged his wife, Kim in as treasurer! Since 2003, Steve has been an administrator, a diplomat, and an accountant. A calming influence in tough times and an ardent supporter in good.
"Steve Lowes isn't a cricketer; he enables others to be cricketers. Steve has enabled both his sons to become fine cricketers for Read CC. But more than that, through his administration, through sheer hard graft, he has enabled other young men and women to become fine cricketers and enabled even more to have an appreciation for the game. Without selfless individuals like Steve Lowes, cricket clubs die. Steve has enabled ours, through his years of service, to thrive."
***
Ian Green - Birdlip & Brimpsfield CC
Nominated by George Smith
"Ian, or 'Greener', is the heartbeat of our club. As the groundsman he spends hours every week up at the club by himself trying his hardest to make the pitch as good as it can be.
"He is also the head of our junior section, spearheading our All Stars and Dynamos sessions. In his very limited free time he also goes to local schools to encourage more kids to join in. He is also helping to mentor new coaches, who are players at the club, helping them to achieve coaching badges and become better coaches themselves.
"He is also our handyman around the club, fixing showers, painting, building new fences and so on.
"On top of all of this, he is still playing for our first team and is actually our top scorer this season. In the past he has captained the first team during their most successful period in the club's history, he also recently spent a few years as second team captain, helping to bring through some of the youngsters he had worked with in the junior section, several of whom have now made the jump to the first team thanks to his continued coaching.
"After every game he is the last person at the ground, washing up, cashing up the till, sweeping the floors and locking up.
"During lockdown, he helped keep us together as a community by running zoom quizzes and other activities.
"Last but by no means least, he is also our chairman. This in itself comes with a huge waive of responsibilities that I (as first-team captain) don't even know about. We are still somehow in a manageable financial situation and player involvement off the pitch has never been higher thanks to Ian's leadership.
"Without him, the club would not be able to survive. The grants that he has helped to procure have kept us financially afloat, the juniors he has coached keeps the juniors section thriving, those he has brought up to men's cricket allow us to just about keep two teams running and all of the work he does literally keeps the place standing! Even the pitch, which before he took over was terrible, is now above average.
"Greener if you ever read this, thank you for all that you do. From me and everyone associated with the club, we are so grateful."
***
Iain Collins - Sheepscombe CC
Nominated by Andrew Blake
"As co-chairman, Iain has many responsibilities already, but he has made it his mission during 2020 and 2021 to ensure that our youth cricket continues to thrive, despite being a small, remote club.
"He has found coaches and supporting adults for large-scale AllStars and Dynamos schemes (we have over 50 signed up between the two), as well as providing coaching for the older age groups and ensuring that there are both games to play for all ages and that those who are ready for adult cricket get a game with our Sunday and Midweek XIs.
"He is a real champion of Sheepscombe Cricket Club in the local community, contributing to local newsletters around the Stroud District on our behalf, as well as giving updates to the school.
"Even though he has a young family, Iain gives much of his time to our cricket club, including turning out for our 1st XI when available, and supporting events for financial backers, including our vice presidents and senior members.
"Providing detailed evidence for both grants and planning documentation, Iain is a font of knowledge who gives time and resource to ensuring that Sheepscombe Cricket Club is, despite its size, sustainable both in terms of finances and playing membership.
"He is also very keen to see that the club is run in the 'right way', giving opportunities to anyone who wants them and supporting people who have two or three jobs on the club committee.
"We are a friendly club with a markedly growing membership and this is in large part to the ethos stemming from the committee, led by Iain. He is also active on social media, highlighting articles and images from throughout the many decades of his own service, as well as liaising with former members to create a record of events past."
***
Thomas Parkinson - Rock CC
Nominated by Claire Manners
"Tom is our unsung hero. He's at the club every night after work cutting the grass and preparing the wicket.
"He set up our ladies softball team and this year the girls under 14s hardball team.
"Rock never had a ladies hardball team but this year Tom secured a donation and bought ladies hardball protective equipment. And we now have a ladies hardball team.
"We regularly have 20 girls and women at our training sessions and were even able to lend players to visiting teams despite it being our first year of hard ball.
"We all really appreciate his commitment to the club and women's girls cricket so an award like this would show our appreciation. He even gave up his Father's Day to take our under 14s girls team to an away game."
***
Keith Roscoe - Rawntenstall CC
Nominated by Jerry Alderson
"Kes has been involved with Lancashire League cricket for well over 40 years and he has spent the majority of the time playing for Rawtenstall.
"Recently he achieved the incredible total of 1,800 league wickets with his slow left-arm spin. He is still playing and is still captain of our first team.
"I was at school with him so I have known him personally for over 45 years. Six years ago I became a Lancashire League umpire and there have been many occasions when I have had the honour of standing at the end where he was bowling, although I have yet to give a decision in his favour!
"He is a legend at the club and in the league cricket world. He was recently accepted into the Wisden Hall of Fame.
"I cannot think of a more deserving winner for this award."
***
John Billinge - Woodley CC
Nominated by David Hotson
"John is not even a player at our club but is an increasingly important member. His son once played but no longer. John got involved as a parent at the time his son played but has increasingly had an impact since especially in the last 12 months.
"We were struggling, like all clubs planning our survival during Covid and how we could not only maintain the club but develop it into one that could have a positive impact on the local community. Through the efforts of John we have done this.
"John has helped raise over £30,000 this year which has helped delivered a major change to our club. We have now built a large extension to the club terrace as well as refurbish the inside and the roof. The extension includes a disabled access ramp for those with mobility issues and large bifolds to allow wheelchair access.
"Not only has John been instrumental in raising funds for those projects but he has also helped negotiate with builders and tradesmen to keep our costs as low as possible and has provided much needed time and manual work to ensure work was completed on time.
"He has worked with Sport England, Stockport MBC, Tesco and Manchester Airport, amongst others, to help raise the money. He has made many pro-active applications on our behalf and inevitably some have been rejected but he is never disheartened and just goes again with a strong will and determination to continue to help our club.
"Events have included Crowdfunder pages with many rewards available, plus we have held a 100km run where many players and supporters joined by running between all 22 grounds in the Derbyshire and Cheshire Cricket League.
"Additionally, he is a caretaker at a local primary school and has been able to attract new junior players to the club as well as offer meeting facilities to the teachers and governing bodies. He has helped us build a club membership of over 500 from starting point of less than 100 and we now have unrivalled facilities and an amazing community culture that is providing a focal point for many people impacted by the mental stress of these unprecedented times. We have seen success on the pitch as well with the first team winning the league, but John has also been specific in his focus for junior and ladies cricket which also thrive.
"As chairman, I could not ask for a better individual to be involved with the club and appreciate every minute he gives us. He is neither a player nor a parent anymore and for someone to dedicate themselves so much to this thriving community club is incredible. We are delighted to nominate John and feel his major contribution deserves to be rewarded with such a coveted award as this one."
***
Patricia Gaywood - The Forty Club
Nominated by Barry Aitken
"The Forty Club is a national wandering cricket club managed by volunteers who work from home: secretary, membership, treasurer, dinner secretary, golfing society, fixtures.
"In 1966 four of these responsibilities were carried out by one man, somewhat haphazardly as he was only based in UK for six months of each year. One day he came across Patricia [Paddy] Gaywood scoring at a cricket match. Impressed by her efficiency he asked her to help him manage Forty Club business. She agreed.
"In 1967 she set up an addressograph system for the addresses of the 3000-plus members. She followed this with the collation of the season's 200 cricket match fixtures and results, typing out a scoresheet for every fixture for printing in the annual Handbook. She assumed responsibility for the membership in 1983 and took over a card index system, thousands of membership application forms, and a considerable degree of chaos.
"With energy, initiative, determination and commitment she formulated, categorised, organised and brought order to this chaos with the result that the club gained an excellent set of membership records for its 3000-plus UK-based and overseas members.
"With her resourcefulness and zeal she persuaded the committee to buy a computer and then set about uploading the entire membership data for some 3,800 members. From this database and using her own initiative, she was able to supply statistics on all manner of membership issues and keep the executive committee informed.
"She also volunteered to assist the management of and organisation for the annual dinner, which usually involved some 500-800 diners; the registration of scorers and umpires; a system of coordinating members and their subscriptions; and keeping all 12 district chairmen informed with data about the members resident in their district.
"To this set of tasks Paddy also brought her delightful and amiable personality, her conscientious and personable contact by phone or by email with hundreds of member enquiries, an unflustered and authoritative contribution to the periodic meetings of the executive committee, and a friendliness, fairness and good humour that shone through her everyday work.
"She continues to do this to this day. She has completed over 50 years working from her home, is still completely 'on top' of her job, and is now embarking on the acquisition of a new digital platform for managing her work.
"As a volunteer in this modern era, she stands head and shoulders above her peers. She consistently aims to be efficient in what she does for the club, and is unstinting in her wish to continue to do so. She has devoted a huge part of her life to something that she loves, within a sport that she loves. She has fundamentally changed this club for the better."
LV= Insurance are the new title sponsor of the Pride of Cricket Awards. For more information visit LV.com/gi/cricket
Please ensure all fields are completed before submitting your comment!