How Simon Trott used digital media to turn Overton Cricket Club's fortunes around
LV= INSURANCE PRIDE OF CRICKET AWARDS 2021: Investing hundreds of hours into creating a digital package which exudes energy, enthusiasm and a love of the game, Simon has shown how a little bit of care can go a long way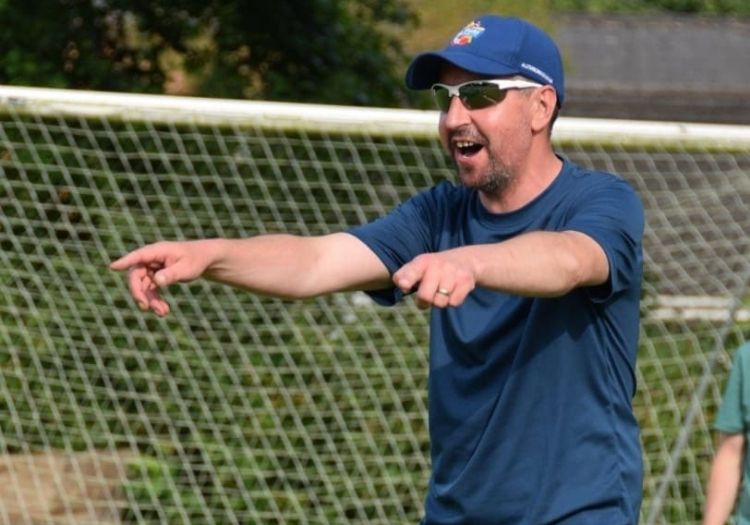 Looking for a case study in how digital media can play a pivotal role in the preservation and development of community cricket? The work of Simon Trott at Overton Cricket Club is a perfect example.
In a short space of time, Simon has transformed the online presence of his small Hampshire club, dragging it headlong into the 21st century and playing a major role in the expansion of its playing setup.
Investing hundreds of hours into creating a digital package which exudes energy, enthusiasm and a love of the game, he has shown how a little bit of care can go a long way, and is a deserving winner of the inaugural LV= Insurance Media Hero award.
"I don't believe there are that many clubs, especially around us in Hampshire, that have someone like Simon," Overton chairman Ian Clarke said.
"He is thinking not of how what he is doing can benefit him but how it can benefit what comes next - his children - and the sport of cricket."
Before the long-time member took over the admin duties in 2020, Overton's digital landscape was pretty bleak.
"We had a WhatsApp group between us all. There was a Facebook page but it had a few posts put in occasionally. We had a website that was totally out of date," Clarke said.
"You could pretty much say we didn't have a digital presence. We were a very inwards-facing club.
"That's not doing a discredit to anyone who did it before, it's just that there was not that drive to do it. Simon has done all that himself, and pushed it forwards"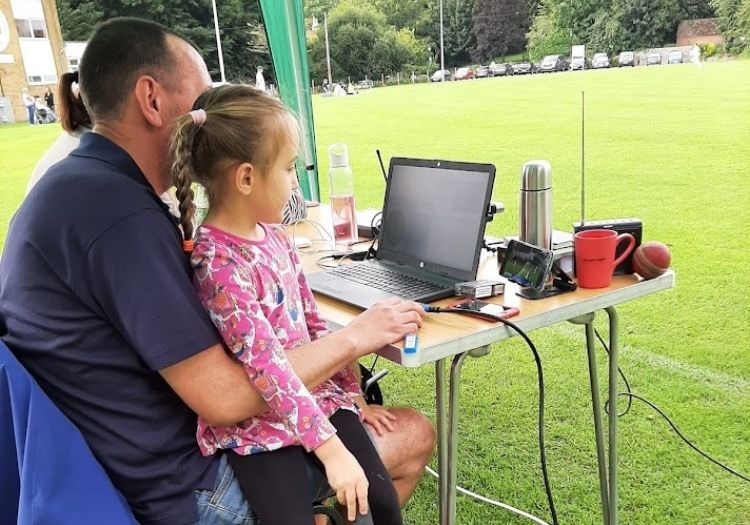 Simon Trott is the 2021 LV= Insurance Media Hero
Simon has revolutionised Overton's digital platforms, introducing live streaming, match highlights and podcasts, and promoting the club in a coherent and engaging way across social media.
His work has helped the club attract three times as many participants for junior initiatives than they have previously managed, as well as a host of sign-ups to the senior sides - allowing Overton to field three adult teams.
At the end of 2019, Overton had two Saturday XIs, an under-11 team and up to 30 juniors on a Friday night. This year they have seen those numbers increase to three Saturday sides, five teams between the under-nine and under-13 age groups, 29 Dynamos and 73 All Stars.
In total, weekly participation has jumped from 60 adults and children to 200 at Overton in two years. The major difference? The projection of the club on digital media.
"Every club has volunteers, but the amount of hours that Simon puts in on a weekly basis, purely on the streaming and highlights packages is extraordinary," Clarke said. 
"He loves cricket, he loves where we live in Overton, and he really loves the social media element to it."
What's more, Simon's engagement with the Hampshire Cricket Board has given his club a leg-up when it comes to generating money for groundswork, equipment provision and renovations through grants.
"He cares where the club is going and where we want it to be," Clarke said.
"You don't do what he does for the recognition, you do it because you love it. He'll be very humbled [to receive the award] and very proud, as we are very proud of him."
LV= Insurance are the new title sponsor of the Pride of Cricket Awards. For more information visit LV.com/gi/cricket
Please ensure all fields are completed before submitting your comment!