The A Place in the Sun presenter on village cricket, the World Cup in England and touring Antigua...
I've always played and been a fan of sport, but didn't get into cricket until my 20s.
I didn't play a great deal at school because I was always playing rugby or tennis. But then I broke my back during a sevens tournament and my best mate at the time was playing for a local cricket team. I missed playing as part of a team, so he said: "Come along and play for my village side." I've never been particularly good at cricket, but I absolutely loved playing it and the rest is history.
I used to love having cricket on, as it was on terrestrial television when I was growing up.
The BBC used to have the coverage and Test matches always used to be on in the background. I was always a fan but I'd only ever play sporadically. But it was only when I started playing that I really got the bug. I started to see the nuances – the balance of control, the power shifting between the two teams, and I think until you play a lot of sports for yourself you don't really understand them fully. I watch a lot more cricket now than I ever did.
I went to university in Birmingham so my mates and I always used to pile down to Edgbaston during the week.
When you're a student you'll use any excuse to not go to lectures! We really enjoyed watching the Bears down there. But having grown up in Leicestershire I'm always keen on seeing the Foxes do well, even if it's been a while since I've had anything to celebrate!
My village team was Gumley, who were a very local side.
If you didn't belong to one of the playing families or didn't have six fingers then you wouldn't get in! But the pitch is amazing. There's a road that runs through the ground and we have a sign that asks drivers to politely wait until the end of the over before carrying on through. Most people do, but occasionally someone will drive through and they might get a sarcastic clap or one of the younger players might pull a moony at them! It's one of the quirkiest grounds you'll find.
I've always admired fielders, in particular Jonty Rhodes.
I love watching acrobatics in the field for some reason, when someone takes a great catch or makes a big dive to stop the ball. In terms of batting, Brian Lara was a particular favourite of mine. It's like in any sport, when you watch a certain player that you know even before they've established themselves as a great that you are watching someone truly epic. He could take any team to the cleaners.
I wanted to be either a professional rugby player or an actor.
But rugby went out the window after my injury and acting is such a tough industry to get into, and I didn't want to be waiting tables for the rest of my life. A lot of people in rugby were in the property game and I got my first few interviews based on who I was playing rugby for. My dad was a property developer as well so I was surrounded by people in the industry. I worked for a couple of big companies before I became a joint-presenter on A Place in the Sun and Escape to the Country.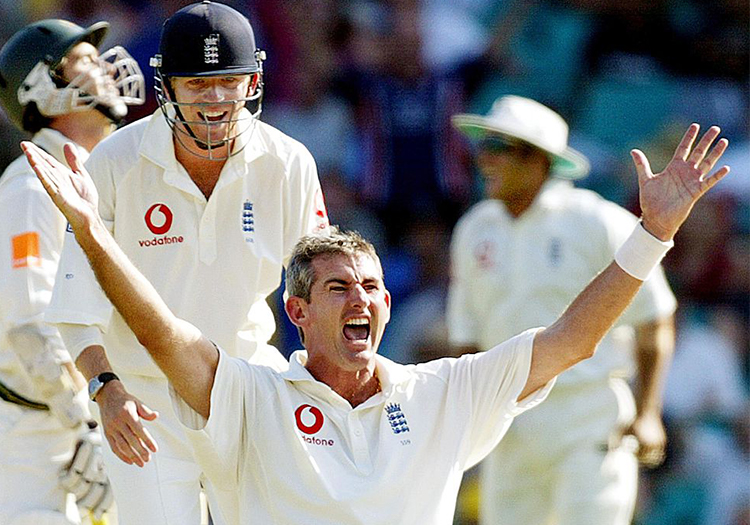 I've been on a cricket tour to Antigua with the Lord's Taverners, and that was pretty special.
We played a game at the Sir Vivian Richards Stadium, and had half a team of celebrities and half a team of genuine cricketers like Jade Dernbach and Luke Wright. I went out to bat with a helmet on, collar up, pads on feeling like the real deal – just like the pros. But when I got out to the middle, Courtney Walsh was bowling! I was given out lbw first ball. Imagine coming all the way from London to Antigua to be given out for a golden duck!
If I could choose a destination for a tour, I would go to India.
The one thing that's special about India more than anywhere else I've experienced is that you can just turn up with a bat and a ball – or even a plank of wood – and start playing with a mate or two on the beach. Within 10–15 minutes, you'll have 10 people – young lads, bar owners, whoever, and you're all playing a really friendly game. Some of them speak only Hindi, but there is this international language of cricket being shared. It sounds cliché, but it really is a thing. You're all smiling, having fun, taking the mickey out of people you don't even know! It's just part of the fabric of their society.
It's always a really good crack playing for the Taverners.
Andy Caddick's a good laugh and gives a lot of stick out. Nick Hancock – one of the celeb players – he's always really funny too. You do find the proper banter comes from the sportsmen mostly, because they spend a lot of their time in the changing rooms messing around and poking fun at each other. It is always really good fun and there is a nice dichotomy of humour from both the ex-players and the celebrities.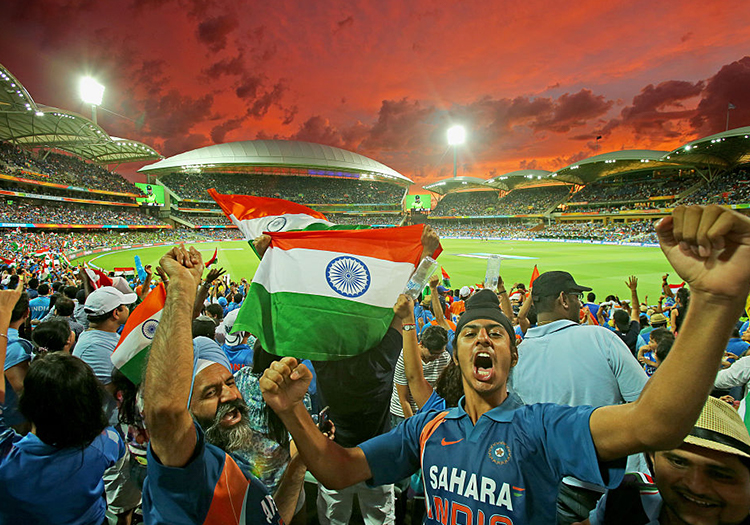 I absolutely love batting with Gus Mackay [former Zimbabwe allrounder, Sussex chief executive and Surrey managing director].
He was never really known for his ball-striking back, but in the last two years he has somehow just turned into this batting superstar. He just turns up and smashes the ball left, right and Chelsea, breaking people's car windscreens and has just become this launch machine. If I do bat alongside him the scorecard normally reads: Mackay 50, Irwin 3. I'm just the scamperer between the wickets!
I think England definitely have a chance of winning the World Cup.
They look absolutely sensational at times. The trouble with England is that they're world beaters on their day but look like they haven't played a game in months when they're not. I don't see them as the favourites though, and I'm really quite excited about West Indies. I love the fact that they have suddenly become a proper team again and I think it would do so much for the sport in the Caribbean if they could start lifting trophies.
One of my biggest regrets is not playing more cricket when I was younger.
I think cricket gives kids such a rounded education in mental fortitude – when you're batting on your own or bowling against a batsman. It teaches you patience, respect, and you've still got all the team sport benefits as well. If my son played any sport I'd be made up, but if I had the choice, I'd love for him to play rugby and cricket.
This article was published in the May edition of The Cricketer - the home of the best cricket analysis and commentary, covering the international, county, women's and amateur game