Hugely talented and a joy to watch, injury ended the Northamptonshire batsman's 2019 season in July. He talks NICK FRIEND through dealing with setbacks, his Portuguese roots and a new five-year deal
There isn't a cricketer in the land whose temperament is not now being tested – full-time athletes in a seasonal game, all watching the months trickle by with a sense of ominous foreboding, wondering what might or might not become of the summer of 2020.
For Ricardo Vasconcelos, the wait has been that little bit longer. The Northamptonshire batsman – Johannesburg-born to two Portuguese parents – is highly rated, regarded as something of a pocket rocket: a diminutive and immensely watchable left-hander with a quiver full of languid strokes and an increasingly impressive record.
Only, it is coming up to a year since he last played a game of professional cricket. An ankle injury requiring surgery ended his 2019 campaign in July on the eve of the club's T20 Blast involvement. A frustrating result on several levels – not only because of the additional importance attached to last year's tournament on account of the subsequent Hundred draft, but also because Vasconcelos can scarcely recall playing better than in the weeks and months beforehand.
"That was probably the toughest time I've had since I moved," he tells The Cricketer. "You don't really notice it as much mid-season when you're with the boys. But when I wasn't able to do much, it really kicked in that I was away from home, away from friends, away from the family. That was probably the toughest time that I've had mentally.
"You talk to people; you talk to close friends; you make use of the technology – FaceTime and stuff like that. I did what everyone's doing now, I guess. You just try to keep in contact as much as you can and speak to everyone daily.
"I was stuck on my own, to be honest, during the Blast. Everyone is traveling constantly. Even so, I was kind of bed-ridden. With my cast and crutches and stuff like that, you're not really supposed to be moving. I got quite bored of staring at the same four walls."
You might say, in a curious twist of fate, that it has given Vasconcelos a headstart in these unprecedented times – the idea that a long-term injury might better prepare him for lockdown and social-distancing measures.
There may even be an element of subconscious truth to that notion, though one experience hardly makes the other easier.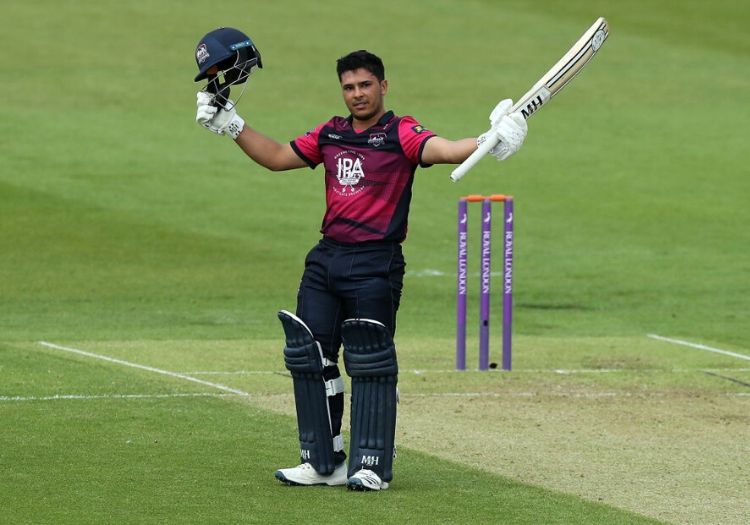 "It's almost a year now," he adds of the last time he strapped on his pads for Northants – he played a couple of club games in South Africa over the winter as he looked to get himself going once more. "It is incredibly frustrating – I don't really know what to do with myself half the time now; especially with the weather being pretty good, I'd rather it be raining.
"But I guess there is nothing we can really do about it. There are much more important things going on than a few games of cricket, but it's what we love to do."
The county's pre-season tour of Singapore was brought to a premature end as the coronavirus outbreak worsened and players began to worry about being unable to return home.
"While we were training, you're focused on that," he explains, "but as soon as you got back to the hotel, the first thing you'd do would be to check the news – your mind was always partly not there, half of your mind was back here in the UK, trying to see what was going on."
He lives with Rob Keogh, a team-mate at Wantage Road, while new signing Brandon Glover – the precociously talented Netherlands seamer – has been a close friend since the pair were eight years of age.
Vasconcelos, his ankle now fully recovered, is impressive company: softly spoken, but with a spine of steel.
Regardless of the wider debate around the subject, it takes some guts to make the decision he did as a 20-year-old to leave home and seek a career in county cricket. He can still understand Portuguese when spoken slowly, but his ability to speak his mother tongue fluently has abated over the years.
By the time Northants had signed him up, he had already represented South Africa at Under-19 level. And while the nation's domestic system is not as strong as it once was, he had been good enough to record three fifties and two centuries in 10 first-class appearances before his departure.
Needless to say, there are no regrets. With uncertainty around the future of the Kolpak ruling in light of the United Kingdom's exit from the European Union, Vasconcelos agreed a new five-year deal back in September to remain with the county until the end of the 2024 season.
Still only 22, it is an extension for which he is immensely grateful – "a huge boost" for a youngster still then on the road back to fitness, and one that has brought a feeling of security. When some societal normalcy returns, he will be on the market to buy his own place.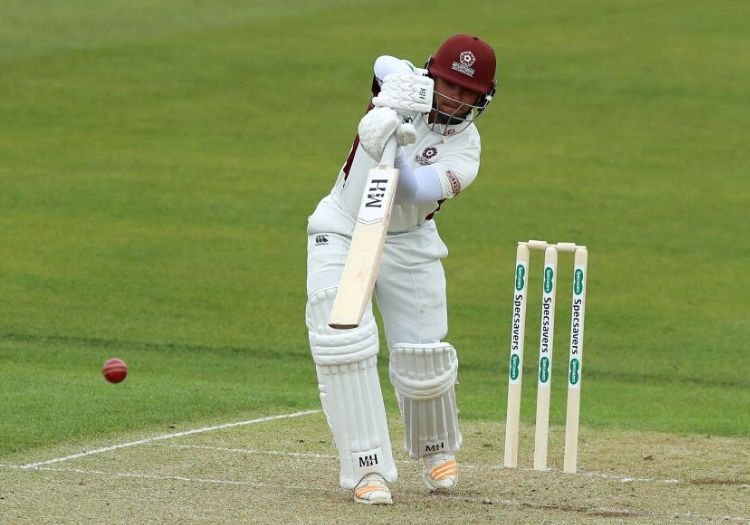 "For the club to show that much faith in me – that long a contract doesn't normally happen – was big," he admits.
"I was injured for a lengthy period of time, so legally I think they were actually within their right to let me go because I was going to be out for so long.
"For them to show that much faith does give you a big boost and it makes you want to work harder to repay that faith.
"I haven't regretted the decision once since I moved over. It was a tough decision when making it but I felt that it was the right one for my cricket. I wasn't necessarily in the position where I'd like to be in South African cricket.
"I was lucky enough to come and play county cricket through my Portuguese passport and when I got the offer, I couldn't really say no. It's the dream job. I still have aspirations of international cricket and all of that. But I'm really happy with where I am."
Part of that satisfaction comes from his place in a Northamptonshire side that clinched a thoroughly merited promotion back to Division One of the County Championship only eight months ago.
Despite a season-curtailing injury, he was kept as involved as was possible; he travelled with the squad to Bristol for the promotion-sealing draw against Gloucestershire – a further sign of the obvious camaraderie within a group led by David Ripley and Adam Rossington, who replaced Alex Wakely as red-ball captain when the club were rooted to the bottom of the second tier. Four months later, they were up, winning four of their last five games and going unbeaten in their last nine.
"I felt in control," remembers Vasconcelos of his own game – at least until his campaign was cut short. "I felt like I knew my game, which was the biggest thing. I felt like I was going to get runs every time I went out to bat, which was a space I hadn't necessarily been in before. Just the confidence in myself has grown massively over these last 18 months.
"Even though I didn't play in most of the victories towards the end, you're still part of it. Just the confidence of everyone – we were quietly confident of staying up and doing quite well this season."
For the meantime, that will have to wait. When cricket does resume, Vasconcelos will be readier than most.
This article was published in the June edition of The Cricketer - the home of the best cricket analysis and commentary, covering the international, county, women's and amateur game
Save 30% when you subscribe to The Cricketer's print & digital bundle. £35 for 12 issues