The Window: A stroke of audacious virtuosity
GIDEON HAIGH: Has cricket known a more exhilarating batsman since the heyday of Vivian Richards?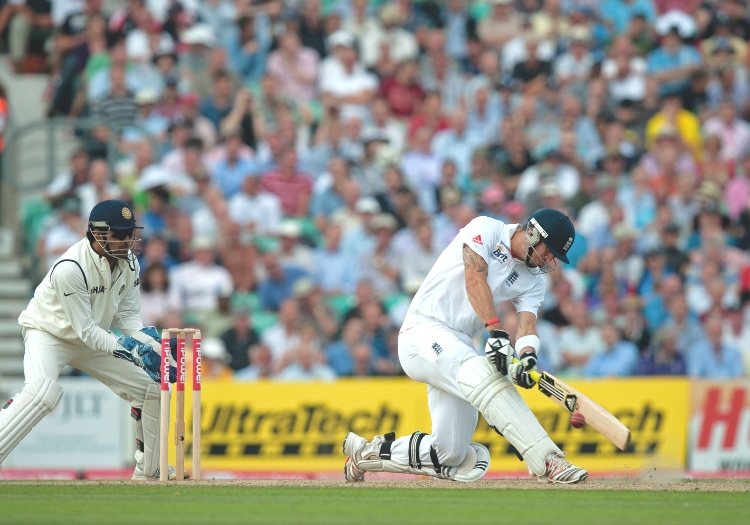 Every great batsman is a "special organism", wrote CLR James in the context of George Headley, and "as strange a human being as a man seven feet tall or a man I once heard of who could not read but spoke six languages".
He'd have thought his view confirmed by Kevin Pietersen, who stood nearly two metres tall and nourished allegiances to two countries while standing mainly for himself.
Has cricket known a more exhilarating batsman since the heyday of Vivian Richards? Both men filled the crease with a kind of proud and imperious mastery, observant of the first principles of batsmanship, but respecting no taboos: for Richards, crossing the line was such an act of self-willed defiance that it became the title of his autobiography; for Pietersen, it was an opportunity to display his audacious virtuosity, culminating in the switch-hit that he rolled out almost as a personal manifesto.
In his autobiography, he explains the stroke as a following through of nature: a boyhood legacy, from youthful games of courtyard cricket with his brothers in which they batted right- and left-handed, and of hockey, which strengthened his wrists, taken "one step further" because "what the hell".
It's in the context of the switch hit that he lays out the halves of his England career in terms of his self-image: "I don't enjoy being ordinary. I felt comfortable with that approach under Duncan Fletcher. Andy Flower would have looked at me as if I was speaking a foreign language."
When it worked, Pietersen was untouchable, even by Flower. "In the fourth Test against India I hit 175," is all he says in KP about the day in 2011 he played this stroke off Amit Mishra at The Oval, yet there is lots more to comment on.
He has not sought simply to manoeuvre the ball into space: he is boldly seeking the boundary. He makes the outlandish natural; the stance could be a model for a left-hander, the keen eyes have traced the ball onto the bat face, the matelot's biceps and forearms bulge.
It was on this ground where Pietersen first sampled the status of instant national hero; it was in this month in which Flower-coached England achieved their aim of becoming the world's number one Test team; it was the ensuing year in which this all fell apart, with the dissolution of the relationship between coach and master batsman.
Here's where the contrast between Richards and Pietersen grows most acute. Richards united the Caribbean, Pietersen divided England. For Richards, his team's becoming No.1 fulfilled a historic destiny, and staying there grew into a consuming mission; for Pietersen, his team's crowning moment was the beginning of the end.
Allegiance in Richards' age was an end in itself; in Pietersen's it grew more like a means to personal fulfilment. James thought of great batsmen as a unique type, comparable in rarity to the finest violinists and surgeons. But even special organisms are influenced in their outlooks by the vagaries of time and environment.
This article was published in the October 2019 edition of The Cricketer - the home of the best cricket analysis and commentary, covering the international, county, women's and amateur game
Save 30% when you subscribe to The Cricketer's print & digital bundle. £35 for 12 issues
Please ensure all fields are completed before submitting your comment!