My Favourite: A young Paul Edwards was bewitched by Alan Knott's nimbleness on both sides of the stumps
PAUL EDWARDS: He went about things in a different way from his contemporaries, a few of whom in that era were chunky figures sporting large pads and gloves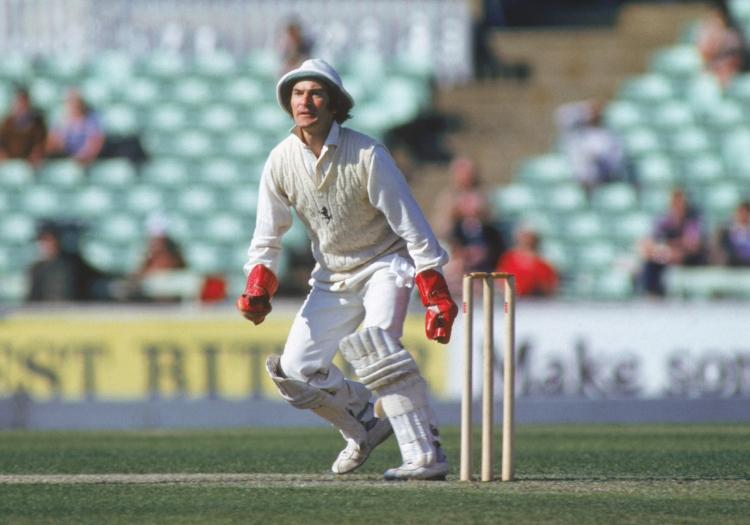 A manse in the Southport suburb of Churchtown. It is late in the evening of April 3 1968. A dad and his cricket-daft little boy are listening to the radio in the child's bedroom. England, who lead the series 1-0, are struggling to save the final Test against West Indies at Georgetown.
Having been 41 for 5, they are attempting to bat out a day in which 120 overs will be bowled. It is the sixth evening of the game and England lose more wickets after tea. The dad attempts to greet these reverses with equanimity but his son knows no such restraint.
Only England's wicketkeeper seems to stand between Garry Sobers' team and victory. By the time the draw is secured with his team nine wickets down, he will have faced 260 balls and batted 237 minutes for his 73 runs. It is his fourth Test and he will celebrate his 22nd birthday six days later.
"Jeff Jones is batsman of the year," quips Playfair Cricket Monthly's editorial in a reference to the Glamorgan No.11 who blocked out Lance Gibbs' final over. Our lad in Southport is having none of this. For him Alan Knott deserved all the praise on offer. My God, is it really half a century ago?
Favouritism is born on such evenings but Knott's cricket nurtured my fondness. In the decade after that innings at Bourda he epitomised England's resistance against a variety of tough opponents and was so often a quiet architect of famous triumphs. There were times in which he seemed his team's best player but that subjective accolade was denied him by others, possibly because keepers are rarely seen as allrounders, even if they have a Test batting average of 32.75 and keep as brilliantly as Knott did. Favouritism requires no one's imprimatur but I was pleased to see that both Ray Illingworth and Mike Brearley regard Knott as the best keeper of his time, with Brearley even describing him as a minor genius with the bat.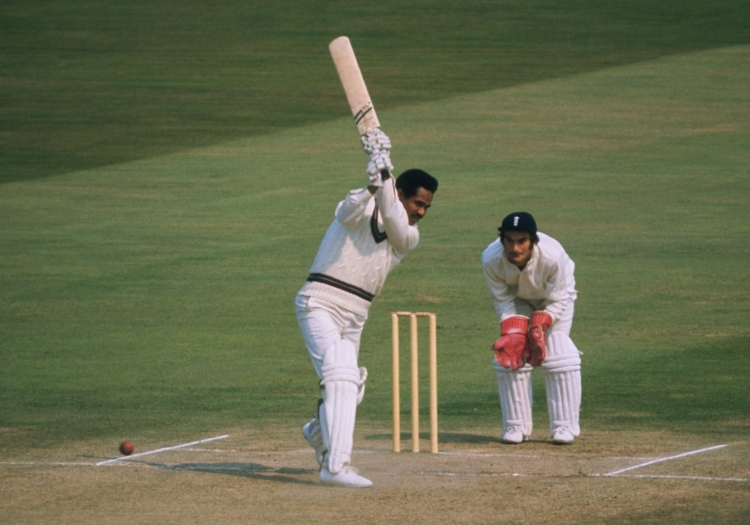 But my liking for Knott's cricket was encouraged by more than his achievements; there was style, too. Indeed, it soon became clear that he went about things in a different way from his contemporaries, a few of whom in that era were chunky figures sporting large pads and gloves. Many were immensely skilful professionals, of course, and had quick hands; some were elegant and deft. All the same, I thought one or two bore a passing resemblance to hockey goaltenders.
Knott had a smaller build and was plainly lither, more agile and more athletic. Rather than meekly copying the example of his predecessors, he listened to their wise advice before developing his own method. His keeping pads were smaller and he was capable of diving for catches, even if, on occasions, he did not need to. The collar of his shirt was turned up to protect his neck from the sun. But the peak of his cap was as high as possible, thus permitting the clearest possible view; later I learned that after a couple of car accidents he wore a floppy hat because its even higher brim allowed him to see the ball without bending his neck uncomfortably.
Quite early in his career he decided to keep the sleeves of his shirt rolled down to protect his elbows when he dived. His pads were not merely buckled but were also taped to his legs, so that they did not twist round, thereby leaving his knees exposed to possible injury. Fitness was plainly a priority. His callisthenics were familiar on every cricket ground in the land but he needed to stretch his hamstrings so that he could take the ball at ankle height without bending his knees. One advantage of this ability was made clear to Brearley on the 1976/77 tour of India when he caught several slip catches off Derek Underwood, his view of them being unimpeded by either Knott's elbow or knee.
Ah yes, Underwood. I most enjoyed watching Knott keep when his county colleague was bowling, albeit at first it was difficult to see precisely what was going on. The understanding between the pair was developed over long days playing for Kent and to a degree it was revealed by Knott when he recalled a net session in which he correctly predicted what variation of ball his team mate was about to bowl. To see Knott keep to Underwood on a rain-affected pitch was to be exposed to two skills of the highest order, yet my admiration turned to amazement when I finally realised that Underwood was bowling at something like medium pace. There is, perhaps, no precise simile for the way in which the pair combined but I still think of two musicians, each of them aware of, and responding to, the notes their colleague might play.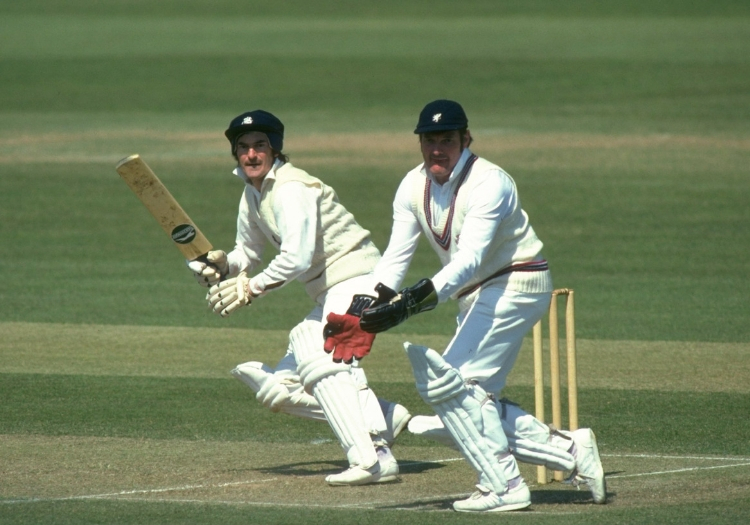 More simply, I remember another final Test of a series: Underwood's arm snaking over on the fifth evening at The Oval in 1968; bemused Australians; Charlie Elliott's raised finger; sawdust; everyone gathered round the bat; and Knott, his head steady, shifting his position ever so slightly as he gauged length and line.
Knott's batting was also customised to his own strengths. His nimbleness allowed him to get down the wicket, something he did rather a lot to spinners, at least when he was not irritating them beyond endurance by his array of sweeps, square or fine. But with Knott every stroke appeared reinvented or, at least, adapted to his own needs. Long before the shot was popular in the various short forms he was fond of upper-cutting quick balls wide of the off stump over the slips.
And with every enraged look from a fast bowler my love of Knott's cricket grew. Only later did I learn that this was a batsman who would go into the nets in order to practise letting the ball go. Behind the flamboyance lay a respect for the necessary orthodoxies and an understanding of what England or Kent might need from him. Look back to that vigil at Georgetown: Knott's 73 included 15 fours; the innings therefore included a minimum of 232 dots. It all reflects a capacity for watchfulness, another of his trademarks.
On the other hand there were few better examples of Knott's attacking ability than the second of his five Test hundreds. That was scored in early June 1971 on a bleak Saturday evening at Edgbaston in a match watched by no more than 25,000 over its five days. Those who enjoyed the sun early in the Test had already seen England's bowlers being put to one of the most graceful swords in the game as Zaheer Abbas made 274 in Pakistan's 608 for 7 declared.
In reply England were 148 for 6 when Peter Lever came out to join Knott. The pair put on 159 for the seventh wicket, Knott hitting 22 fours in his typically counter-attacking 116. The follow-on was not saved on Monday morning and England needed the help of rain to escape with a grimy draw. But no subsequent event expunges the memory of Knott skipping down the pitch and going down on one knee to hit Intikhab Alam over square leg; or taking four boundaries off Asif Masood when the seamer was recalled. No video seems to survive of his unbeaten 81 against Bishan Bedi and Erapalli Prasanna on a Bangalore turner in 1977/78. But I have enough memories of other innings to sustain me.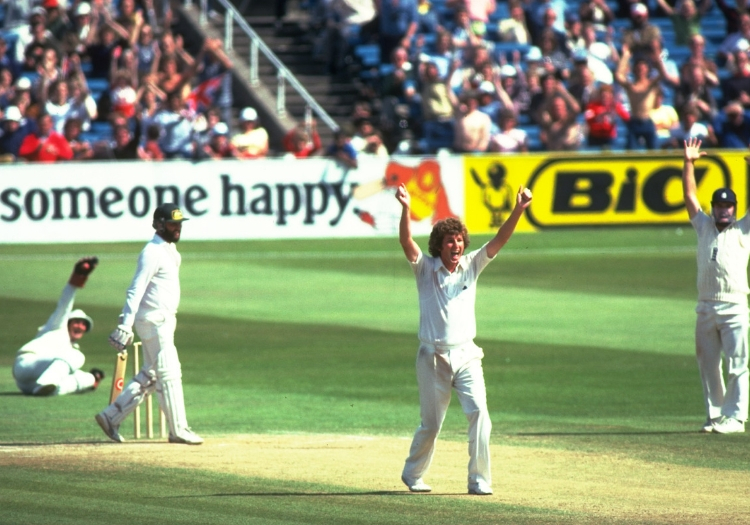 For in truth, I can remember the style of Knott's cricket and his great days as clearly as the match I watched last week. Gradually I learned that the style made the great days possible and that what would have seemed affectation in another player was a deliberate choice made with the aim of maximising fitness or improving performance. He was easily the most recognisable keeper of his generation yet nothing was done for mere show. And behind the inventiveness of his batting lay deep thought and a calculation as to what might be possible.
Although jubilant when taking a catch and plainly delighted when England were victorious, I never saw him gloat in victory and cannot imagine him sledging an opponent. Only recently I found out he had learned to control his temper after the fractious 1972/73 tour of India but that ability to change his behaviour only makes my favouritism all the more secure. As does a friend's recollection of a county match at Maidstone in the early 1970s when a group of boys sitting at the boundary's edge was asked by England's wicketkeeper whether they had any objection to him practising on the outfield in front of them.
So while I could have selected any one of about 500 cricketers as my favourite, the need to organise these recollections has justified my eventual choice. No player I have seen radiated more joy - with greater self-effacement. I have only to recall one of his innings or one of his catches to remind myself why I am still lost to the game. His cricket was a song of my youth and it remains a lyric of my summers.
This article was published in the June 2019 edition of The Cricketer - the home of the best cricket analysis and commentary, covering the international, county, women's and amateur game
Save 30% when you subscribe to The Cricketer's print & digital bundle. £35 for 12 issues
Please ensure all fields are completed before submitting your comment!