MORNE MORKEL: If I'm brutally honest, I'm not going to play another World Cup, so 50-over cricket is my third choice
How are you enjoying playing at Surrey?
I had four months off over the winter so I am feeling mentally and physically very good. The thing I was very impressed with last year was the communication at Surrey. "How are you feeling?" "Are you fit to play?" As long as we can keep that going, this season will be great.
Do you still feel pressure?
Always. I have heard talk that I am not going to be able to have a season like last year, but I have played with that sort of pressure for 12 years in international cricket. You need to learn how to block out that outside noise or maybe use it as a motivation to go out and perform. No matter how hard you train, success is not guaranteed, but for me if I am not taking wickets I can still contribute in that environment and in that unit. That unit can still get the 20 wickets at the end of the day and that is the most important thing. I can hold an end up and it may be Rikki Clarke's season, or Tom Curran's.
Are you the attack leader?
I like to play a silent role. I think it's important for the guys to discover things themselves. I learnt in the international game it is important not to be spoon-fed. If I come here and try to offload 12 years of international cricket on a guy I don't think that is the right thing to do. Jade Dernbach and Rikki are senior pros. I'm always there though. I have an open-door policy – when the guys want to talk about the game, or just unwind a little bit, or have a shoulder to cry on.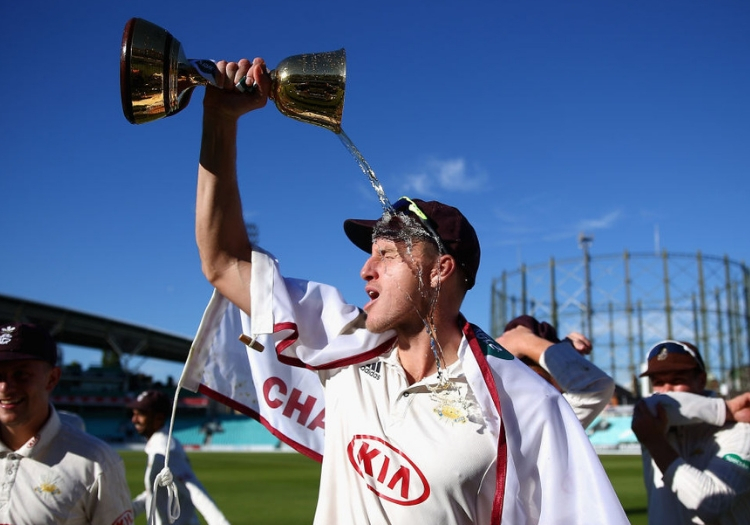 Morne Morkel had a superb first season with champions Surrey
But you texted Conor McKerr with advice…
I'm a big fan. He needs somebody in his ear all the time. He is finding his feet. He will learn plenty over the next couple of seasons, but he has an exciting future. He is one guy we really need to look after.
How does county cricket compare to international?
The biggest thing I notice is that in London we train or play a game but because it is expensive to live in the capital we all go off in different routes. It is not like another county, or a franchise team. From my point of view that is a challenge because I am a guy who believes in a team culture. We have that but I would have liked to have spent more time with the guys. From this year we will have a weekly barbecue though: for the guys to connect a bit more to give us that team spirit.
Do you miss playing for South Africa?
I will always miss it. The last six to eight years of playing for the Proteas was wonderful: especially when Graeme Smith took over and started running with the 'Protea Fire' thing. That was the best environment, the best culture I have ever played in. But this is a new chapter here now with Surrey. I am really enjoying this challenge of making a difference in this set-up. They have some fantastic visions for where they want to take this team in the future. It's exciting to be part of it and I hope this team can grow organically into something special.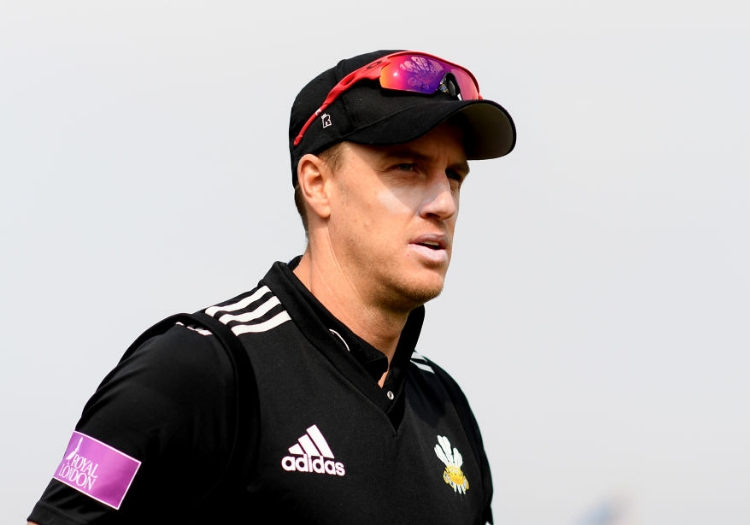 "50-over cricket is my third choice"
Is that why you signed up for an extra year until 2020?
I had not experienced a whole season of county cricket before. I'd had a couple of weeks with Kent (2007) and Yorkshire (2008). For me it was important to get used to the workload, to understand what county cricket is all about. I don't want to be one of those guys who signs a contract and is not fit enough to play. A lot of people say at 34 I am too old. After playing last season I discovered a way to manage myself and get through the season, and if I can keep on doing that and take wickets and move well in the field, why not play on?
What did you make of Duanne Olivier saying he could play for England?
I think the comment was taken out of context. A lot of time us Afrikaans-speaking guys say something and there is always a communication gap. He has made his decision now. I can understand where he is coming from. He was out of the mix for a while. There were a couple of injuries, but he got back into the side and did well. He had an exceptional series against Pakistan and did well against Sri Lanka. The decision was made months before – it is a cricketing decision and a life decision.
It's a big move. It's not easy to pack up your life in South Africa and come and live in a different country. I need to support him in that and hope it goes well. He also wants to play white-ball cricket. I don't think he would have played that many games in that format for South Africa. In 2017 he was finding his feet against England.
"At the last World Cup we played fantastic cricket. Did we choke against New Zealand? No. It was small margins"
I remember standing at mid-off giving him the ball and he had nervousness in his eyes. But we always knew he was a quality bowler. It is bad timing for South Africa I suppose, but then it opens up another door for somebody else to stake a claim. There are certain challenges we [South Africa fast bowlers] have on and off the field, but there are good stocks coming through.
Who will win the World Cup?
I feel it is fairly open. South Africa have a great blend of experienced players and some youngsters who play fearless cricket. We have a bowling unit that can bowl teams out with quality in spin and quality in bounce and pace. It's a matter of getting that bowling unit fit to get through the tournament. Kagiso Rabada is at the IPL, Dale Steyn is not playing that much now... but I do think we are going to come close this year.
Is there a mental hurdle to overcome after previous World Cup disappointments?
I think that is overcooked. Maybe a couple of years ago there was the choking thing, but these players are hardened. They don't pay any attention. There will be pressure in the first game and the last game, but the teams are under pressure. At the last World Cup we played fantastic cricket. Did we choke [in the semi-final against New Zealand at Auckland]? No. It was small margins. It was just a superb game of cricket. The word 'choking' gives a nice flavour to the newspaper articles.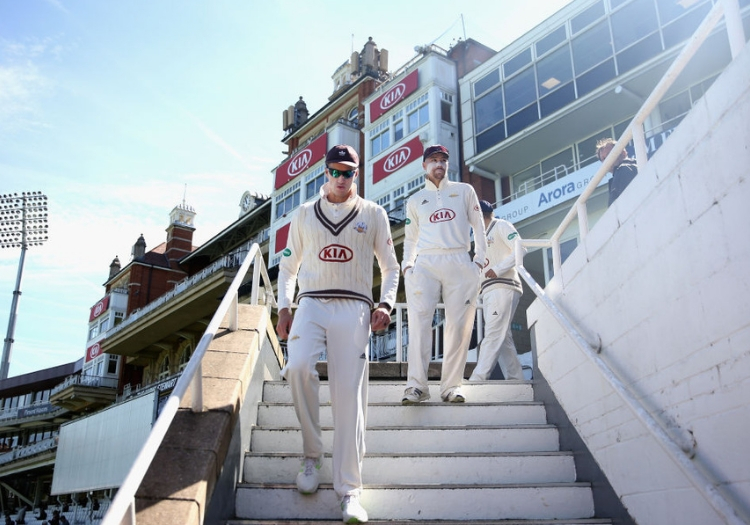 "I like to play a silent role"
Have you been impressed with Rory Burns' start to Test cricket?
Rory had been breaking down the door for four or five seasons. You ask any opener in the world to make your debut in Sri Lanka. You face 70 overs of spin a day and it is tough. In West Indies sometimes the pitches are not Test quality, they are tricky. That is a difficult winter to start on. It would be harsh to judge Rory.
You can't make a call on a guy's future on those surfaces. That would be unfair.
Do you want to keep playing all formats for Surrey?
I am available for all. If I'm brutally honest, I'm not going to play another World Cup, so 50-over cricket is my third choice. I'd rather take a break in 50-over, miss two or three games. A lot of English guys want to play so they can put their names in the World Cup frame, so I am happy for them to do that, but if the team needs me to play I will play.
The Super Over
Favourite book?
The Delta by Tony Park. He is a very good thriller writer.
Film?
Bohemian Rhapsody. Rami Malek was excellent, and I quite like Queen's music. I also like good comedies.
Best holiday?
Manly beach, Sydney. I know I live near there now, but it still feels like a holiday.
Who would you most like to meet?
Lewis Hamilton. For the last couple of months I have been getting into Formula One. I really like the technical side of it, and the attention to detail going into races.
This article was published in the May edition of The Cricketer - the home of the best cricket analysis and commentary, covering the international, county, women's and amateur game