DEREK PRINGLE analyses the recent success of Essex and sees a warm, prudent club producing homegrown players, with Simon Harmer the cherry on top
It has been said that the formula for failure, as opposed to success, is trying to please everybody all of the time. If true, Essex CCC have yet to pay heed. From the players to the office staff to the members, as well as to visiting teams and their supporters, they attempt to offer warm welcomes and good cricket to all with the added bonus that the spoils have tended to be theirs at the end of play.
Beating opponents has certainly been their way of late, especially in red-ball cricket. Since gaining promotion to Division One at the end of 2016 they have won the County Championship twice and been third once. Now, in Covid-hit 2020, they have won the Bob Willis Trophy, beating Somerset, another county enjoying playing success despite not being based at a Test match ground, in the final at Lord's.
If you think the dominance of big clubs is a false contention or that Essex's and Somerset's defiance of it is neither here nor there, then consider this fact from David Acfield, Essex's president. In the 20-year span of his professional career, between 1966–86, six counties from non-Test match grounds won the County Championship 11 times between them. From 2000 to 2020, the time of two divisions, only two counties without Test grounds have prevailed: Sussex and Essex.
But what is the Essex magic ingredient that has led to this recent dominance and for them to defy the orthodoxy that says the biggest and richest tend to win most of the time?
Well, they obviously have good players who know how to triumph from all manner of positions, especially at home, though a certain Simon Harmer, arguably the best spinner around at present, has been vital. Harmer, a South African, has taken 246 Championship wickets for them in three and half seasons and is not available to play for England, though he is the exception in that regard. A club with a modest business turnover of £4m–5m, Essex instead make a virtue of using home-grown players believing it achieves that unusual contradiction of keeping the salary bill down and team spirit high.
Essex have always been cautious with money even in the 1980s when trophies filled committee-room cabinets to bursting. Their approach stems from the mid-1960s when the county were essentially bankrupt. Back then the professional playing staff was trimmed to 11 with local club and university cricketers filling in when injuries intervened.
They leased the ground at Chelmsford and were able to buy it outright only after borrowing £30,000 from the Warwickshire supporters club. Important, then, that some from that era, like Acfield and Keith Fletcher, still wield influence at HQ. In fact, continuity has been a guiding principle with those two plus Gooch, Ronnie Irani and the current captains and coach, Tom Westley, Harmer and Anthony McGrath, all sitting on a cricket advisory committee. At New Writtle Street, cricket brains still dominate.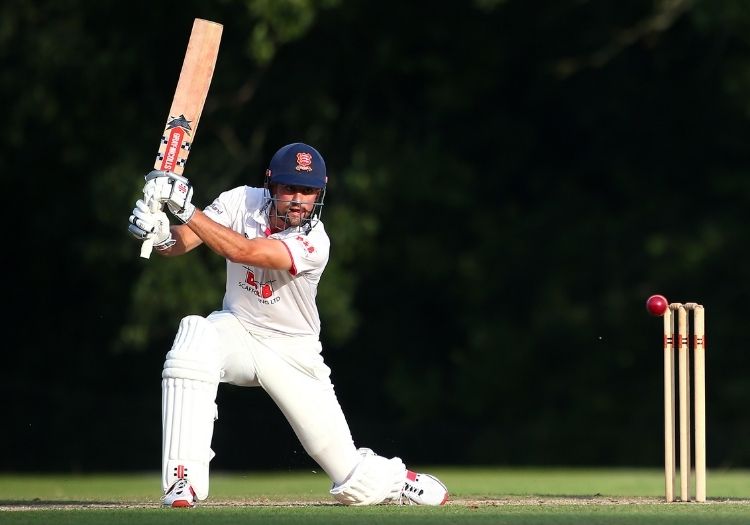 Alastair Cook
The squad now numbers 23 though there are few recognisable stars on the playing staff apart from Harmer and Sir Alastair Cook. Indeed, there are only five players on six-figure salaries. It is a good mix with experienced players like Cook and Ryan ten Doeschate, the previous captain, dispensing their wisdom and good habits to a younger cohort whose enthusiasm in turn keeps the oldies energised. The whole has been well coached, first by Chris Silverwood, now England's head coach and subsequently by McGrath, another Yorkshireman forced to drop his aitches in order to be understood.
Cook's retirement from international cricket means there have been few calls on the squad by England so they are nearly always at full strength, though Jamie Porter and Dan Lawrence, opening bowler and middle-order batsman respectively, have been on the fringes. Essentially, the team are a group of talented cricketers most of them from Essex age-group cricket. Indeed, when they won the Championship in 2017, for the first time in 25 years, seven of the side had been born within the county, five of them in Whipps Cross Hospital.
David Smith, once of Warwickshire but more recently the chief executive at both Leicestershire and Northamptonshire, believes that the one thing Essex have done better than others is in the development of their own players.
"When I was CEO of Leicestershire I went to watch our under-15s play Essex Under-15s, who had Keith Fletcher as their coach," said Smith. "When you have a former England and Essex captain in that role, with all the experience he brings, those youngsters grow up not just savvy cricketers but with great care for the badge and club. They know the history and the lore."
The close connection breeds loyalty, too, which helps to retain the players it has invested in when the richer clubs emit their siren calls. It goes all the way back to Gooch, who stayed at Essex his entire career despite a very lucrative offer to join Glamorgan. James Foster is another stalwart who might have been lured away but instead stayed put for 20 years.
Obviously, success on the field is crucial in encouraging an atmosphere that makes up and coming cricketers want to play for the club but the county, with its thriving academy, also has excellent links with the recreational game which many consider to be the best in England. When that nexus is strong it creates a virtuous circle that becomes self-perpetuating with potential Essex cricketers having the club and its values instilled in them from a young age.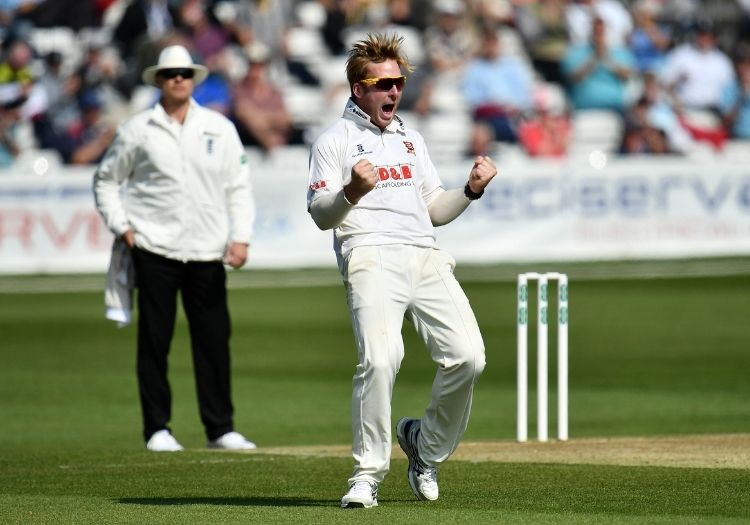 Simon Harmer
"When you have lots of local talent playing in the first team it creates an aspiration for the youngsters coming through the system," said Gooch, an ambassador for the club who turns up on match days to chat to box holders. "They'll be much more motivated to stay with Essex if they see they are not just a club who signs anyone from anywhere."
Obviously some players have left like Ravi Bopara, Reece Topley and Ben Foakes. Essex, though, never dwell on the departed and move on, adopting the adage that no player is bigger than the club.
John Faragher is Essex's chairman and a decent-enough cricketer to have once been on the Lord's ground staff. He prides himself on running the club like a family business where everyone feels they have something invested. Now semi-retired from running JLF Associates, he attends every home game and most away ones (at least pre-Covid), strolling the ground in order to chat to Essex's members. 'Hands-on' could be his middle name.
"I want us to be a friendly and hospitable club where everyone can enjoy the experience of watching Essex play cricket," said Faragher. "We run a tight and united ship and don't take financial risks, yet we remain ambitious.
"We also like to be transparent, sharing with members everything from our plans for the team to those for the ground. It's important to remember we are in the entertainment business. We must be doing something right as another club chairman said to me: 'Whatever you lot are smoking at Chelmsford, can we have a few puffs?'"
Despite recent success it should be remembered that the club won very little between 1993–2016, certainly not a Championship. Why the drought lasted so long is not clear though several key players, including Gooch, had all gone by 1997. One view is that better pitches in the four-day era made it harder for one bowler to dominate as John Lever and Neil Foster had done in the 1980s and Essex did not have enough depth to make up the shortfall. Since then Porter, Harmer and Sam Cook have taken wickets for fun with few teams able to withstand them.
Another theory, which appears to contradict the previous one but was possibly a consequence of it, is that Essex got stuck in the second division because to escape it you had to win matches, a strategy at odds with survival in the first division where the plan, since the draw became worth five points, is generally not to lose. In attempting to win promotion they prepared pitches for medium-pacers that did not suit their batsmen. When they did go up, which they managed twice prior to 2017, the gravity of insecurity and a lack of class (Cook played only the odd game back then) pulled them down again.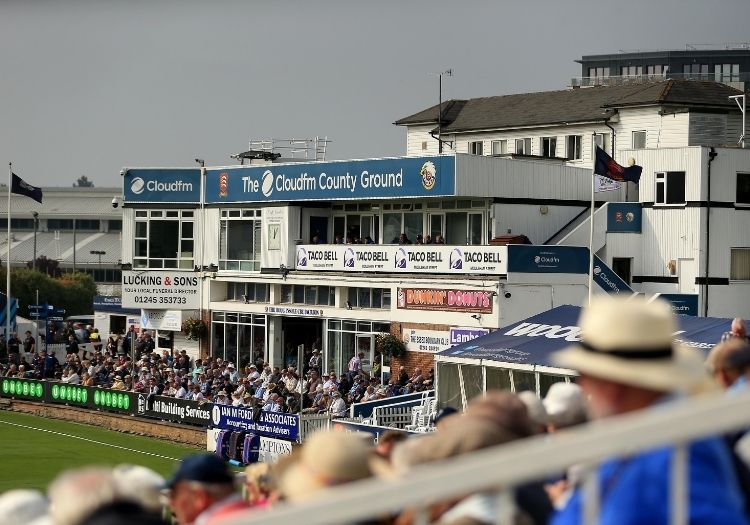 The characterful Chelmsford pavilion
Blame for that was directed at the club's committee who were accused of not strengthening the squad. Changing that culture has therefore been a priority for Faragher who brought in Irani, a former Essex captain, as chairman of cricket. Full of energy and can-do optimism, Irani has been instrumental in signing Harmer and Peter Siddle, the Australian pace bowler.
Despite the caricature of Essex Man during the Thatcher era, Essex, the cricket club, have never been 'flash', which means there is no unrealistic reputation for them to live up to. Unfortunately, the lack of flash can also be applied, more literally, to their ground at Chelmsford which is tatty and in dire need of an overhaul, the pavilion having been built to a low spec in the 1970s. There are plans to update and improve it though to realise them requires help from the England and Wales Cricket Board, itself suffering a financial crisis following the Covid pandemic.
The ramshackle ground serves as a reminder that success on the field does not necessarily equate to financial success. This has led many to speculate why some wealthy investor hasn't seen Essex's potential, built them a spanking 20,000-seater stadium on a greenfield site, and turned them into a powerhouse to rival Surrey? After all, Chelmsford holds only 4,500, not many for the biggest sport's team in East Anglia with a huge catchment area that runs from East London all the way up through Suffolk to Norfolk. It is where they already mine most of their players so why not exploit it in other ways? "I think Essex CCC are the premier sports team in East Anglia, although Ipswich Town fans would disagree," says Gooch.
Actually, a new stadium nearly happened in the late 1980s when the owner of Countryside Homes, Alan Cherry, offered to build Essex a new HQ on the outskirts of Chelmsford at Boreham, complete with its own railway station. In exchange he wanted the club to sell him the current ground but the council baulked and the deal fell through.
About 10 years after that Essex might have benefited from the largesse of Colin Graves, the recently departed chairman of the ECB, who loaned Yorkshire £11m to develop Headingley. Back in 1999, Graves offered to become Essex's CEO, albeit on a part-time basis. Although granted an informal interview the club felt they needed someone full-time and instead appointed former player David East.
The club's in-built caution to debt means they are set to stay put and improve what they already have, which to be generous is a postage stamp in the middle of Chelmsford with very limited car parking. With international men's cricket not an option, they are keen instead to become a hub for the women's game, having proved a decent venue for them in the past.
It might not be the way to become a mighty oak of the game, financially, like Surrey, but Essex seem content to remain a small axe, or in their case a small seaxe. Sometimes, all it takes to fell a big tree is something small and sharp.
This article was published in the October edition of The Cricketer - the home of the best cricket analysis and commentary, covering the international, county, women's and amateur game
For unrivalled coverage of the county season, subscribe to The Cricketer and receive 3 issues for £5