NICK FRIEND - INTERVIEW: Foster came through the ranks at Northamptonshire but was released while at university. By then, he had found gambling. Now, he has published Might Bite, a brutally candid memoir about his battle against addiction
"Look back but don't stare," says Patrick Foster, smiling. A wry smile that knows it can't fix the past.
You need to hear him, and you should all read his book. Unashamedly, there isn't much cricket to speak of in this interview. Foster is 34, a former teacher and insurance broker. These days, he tells his story, and he warns people that it happened to him, so it could happen to them.
Beforehand, when he was briefly a professional cricketer for Northamptonshire, awarded a contract as a teenager and released not long after, he was complacent to that indiscriminate, paralysing reality.
In his own words, he is "a failed professional cricketer". Categorising himself as an ex-athlete interferes with a lasting sense of imposter syndrome, even if Might Bite – a brutally candid, must-read memoir co-written by Will MacPherson, the Evening Standard cricket correspondent - ought to transcend the world of elite sport.
Instead, this is about gambling: "I never really was grateful for what I had. I think that's been the biggest change in myself. I wouldn't wish what I've been through on my worst enemy, but I'm definitely a better person for it."
Might Bite was the horse on which Foster placed £50,000 in the Gold Cup at Cheltenham – a live-or-die moment of desperation. Win, and he would pick up £200,000 that notionally would go towards paying off his crippling debts. In hindsight, he knows his addiction would never have let that money go to its intended target.
"If it lost," he writes, "I would have nothing, and very little option but to kill myself."
Native River swept through to clinch victory. A length behind him came Might Bite.
"It was brilliant sport."
They are only four words but wildly jarring and hugely powerful – a reminder that in a life that had lost all control Foster had put everything in the hooves of a horse.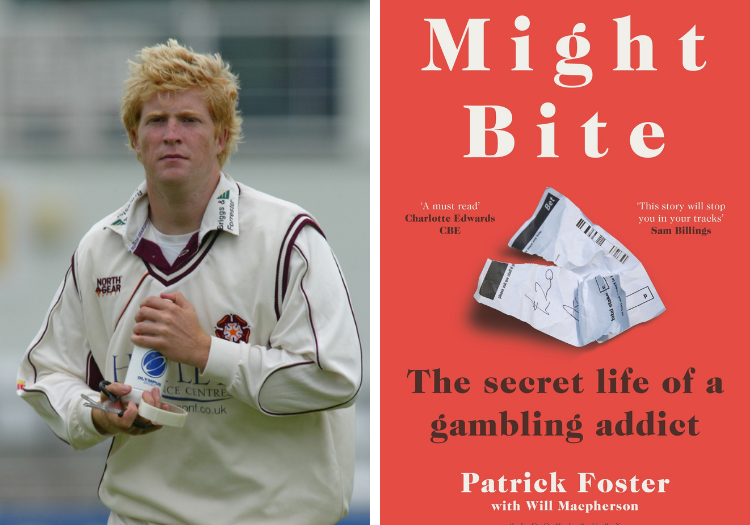 Might Bite is co-written by Patrick Foster and Will MacPherson (Image: Patrick Foster)
The closest he had come to managing his urge was in 2011, when he swapped London for a teaching job outside the big city. It worked until the summer holidays.
"It's where I felt like I'd lost self-control," he recalls, "and I found that difficult because I like being in control. I couldn't really prevent it from happening, as much as I knew I should. One of the biggest regrets of my whole life. That was my opportunity to accept that I couldn't do it and that I needed to stop. But I didn't."
How it came to pass that Might Bite could only finish second was of no interest to Foster, who had never been a great horseracing aficionado. Rather, it was the fuel for his obsession with competition, the same character trait that made him such a promising young sportsman.
"For me, horseracing existed to gamble on," says Foster. "With 95 per cent of the horses I bet on, I wouldn't watch the races. I'd just find out the result."
He watched this race, though, sitting at his desk in a classroom of 13-year-olds. When it was over, he stood up, walked to the back of the room and gazed out of the window.
"It was a form of pure escapism. That became like a drug in itself because whenever anything was getting a bit much for me, I'd go and gamble"
"Time stood still. The overwhelming feeling was numbness. For me, it was so black and white: either X or Y. All I needed to know was the outcome. I didn't care whether it was a great race. One of the things that I remember really vividly is getting this feeling that the kids almost knew something was going on. For the three and a half minutes of that race, you'd think they would ask a question or go to the loo or disrupt me in some way. But there was just nothing."
A few days later, he resigned from his job and decided to take his own life. Only a last-gasp message from his younger brother persuaded him to change his mind.
"The one line in life that probably annoys me more than anything else is when someone uses the term 'selfish' when it comes to that," he says. "One of the hardest things to explain is that people do that – and I almost did it – because you feel like you're being selfless, and you feel like you're making the world a better place – not just for you but for other people. I find that really hard.
"It has given me a real appreciation for how valuable life is. When I'm moaning about something, actually it pales into insignificance when you think that four years ago I was stood on the end of a train platform. I was in that situation, so life isn't that bad. I've always got that to go back to, and I find that really powerful. It keeps me very grounded. Whenever I start feeling sorry for myself, I know it could be much worse."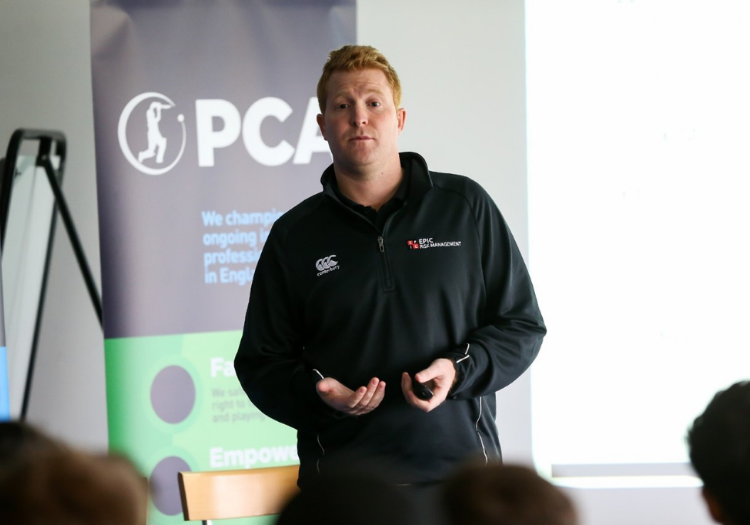 Foster now works with EPIC Risk Management, warning people of the risks of gambling (Image: Patrick Foster)
There is an irony in naming this book after Foster's lowest ebb. King Crimson, another horse, was his final bet. They represent a complicated paradox: "Short-term, it was clearly the worst thing you could possibly imagine. But looking back on it, it was the best thing that ever happened to me."
That he is here to retell this story is a triumph in itself: "Obviously, life now is so much better. It's easier to recount, knowing that it all worked out. But that bit was hard to write about, knowing that people are going to read it."
His first draft – of more than 60,000 words – took him two days. Putting it all on paper was the natural next step.
"I think the other thing I found hardest to articulate was the concept of not making other people look stupid: one of the things that would have stopped me writing the book was a fear of people thinking my parents were idiots for bailing me out financially and not noticing the extent of what was wrong."
The truth is that no one knew – not Charlotte, now his wife, nor his friends and siblings, at least not until Foster's double-life had run its course. "You become the best actor you could possibly imagine." The role? Lying to everyone in order to maintain a secret that he considered impossible to share.
"Part of the problem for me was that I always believed gambling was wrong, bad and something I shouldn't be doing," he explains. "I saw gambling like I saw drugs. I didn't view gambling in the same way that I saw alcohol. So, one of the hardest things for me was that I didn't want to tell people. I still think that one of the biggest issues with it is that stigma comes in different forms.
"If you gamble away your money, people just think you're an idiot: why didn't you stop? Whereas I think if you get addicted to drugs or alcohol, people almost have this appreciation that it's easy to get addicted to those things – or they can see how and why it might happen.
"It makes me angry when people ask me why I didn't just stop. Well, if I could, I would have done. It's as simple as that."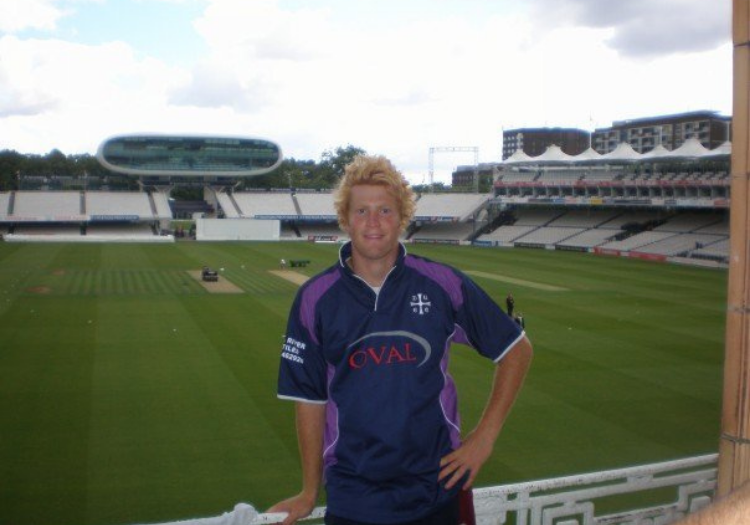 Foster in his Durham UCCE days, preparing to play at Lord's (Image: Patrick Foster)
Foster now works with EPIC Risk Management, a world-leading gambling harm minimisation consultancy, and has spoken on behalf of the Professional Cricketers' Association. He guided Chris Wood, the Hampshire seamer, through his own opening-up process.
Wood is involved on a part-time basis but importantly is still a county cricketer. Important, says Foster, because it contradicts the misconception "that your career is over as soon as you admit to having a gambling problem". It could hardly be less true: for both men, that acknowledgement has allowed them to reset their lives. Foster mostly avoids horseracing for obvious reasons, but he can sit back these days and watch the Grand National without the result impacting him.
He is certain that there are plenty more like him in cricket "who are living with this at the moment": research has shown that professional sportspeople are three times more likely to develop a gambling addiction. "We might have been the first, we certainly won't be the last."
In December 2020, Wood was given a two-month suspended ban by the ECB after admitting to breaching betting integrity rules. It didn't affect his career – he had already spoken publicly about his struggle and was well on the road to recovery – but Foster worries about whether retrospective investigations discourage others from coming forward. "I think you have to be careful about that because it stops people speaking up," he says.
His Twitter feed is a daily speaking tour of the United Kingdom's school system, which includes telling his story to students who once sat, unsuspecting, in his classroom. They approach him at the end and confess to what everyone confesses: they had no idea. The only tell-tale sign, colleagues have since told him, was that Foster spent plenty of time looking at his phone. But nowadays, who doesn't?
"I wouldn't wish what I've been through on my worst enemy, but I'm definitely a better person for it"
So, the goal is simple: to ensure what he went through doesn't have to happen to others in a generation surrounded by advertising for betting companies. And that doesn't necessarily mean he is anti-gambling per se.
"I don't think that it's evil or the devil or you shouldn't be able to do it," he explains. "I can honestly see how it can be a form of entertainment, how people can derive great pleasure from it, how you can be in control of it or do it responsibly in the sense that you're not losing money or time that you can't afford to lose, where it's not having a negative impact on your mental health – just like going to the pub and having a few pints with mates can be positive. I totally see that.
"But I still find it difficult – although the industry has got so much better – to believe that there isn't more in place to stop people.
"If people want to gamble, they will gamble, and they should be allowed to gamble. But what they don't need is extra encouragement or an enticement into it by predatory advertising in opening accounts and getting people involved."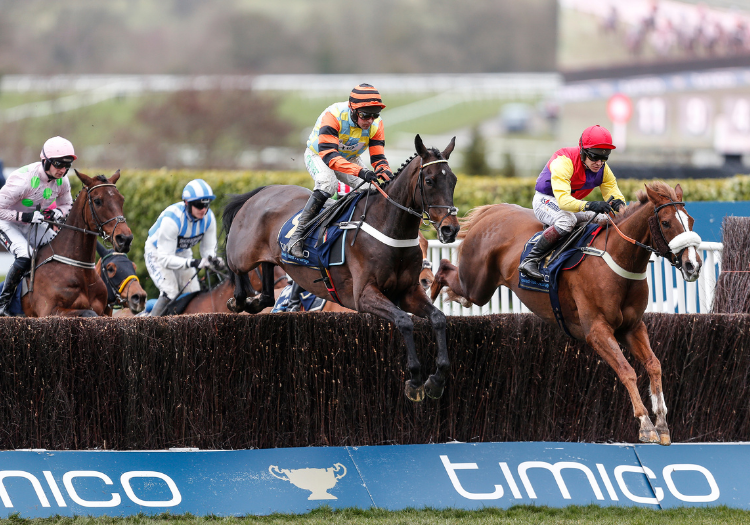 Might Bite is pipped by Native River in the 2018 Gold Cup at Cheltenham (Alan Crowhurst/Getty Images)
That has been one of many challenging hurdles, one of several things he has only come to comprehend with the passing of time. Another is the falsehood that sport exists to be bet on. Every team has a gambling partner, several competitions rely on the industry for a title sponsor, most matches begin with a betting advert. "It's everywhere."
From a recovery perspective, that is a daily challenge, but he is at a point now where he "can get past that". A recent study showed that 34 per cent of gamblers say that adverts prompted them to gamble. "I think the portrayal that sport matters more if you've got money on it is a very clever line, but I think the problem is that there is now a common belief that you can't enjoy sport without having a bet on it."
As Foster has learnt the hard way, it's not the case. "You don't. Young people need to realise that."
He is aware of how differently life has turned out; his job is one he could never have anticipated, recounting a story to people that quite simply didn't exist 15 years ago. He is deeply passionate about sharing it, but he knows he will have to move on one day.
"Gambling was my life for 13 years," says Foster. "It consumed me, it was all I did, it was all I thought about. And now in my job, it's all I do.
"I constantly dwell on it because I talk about it, and I relive that. I think it probably has a shelf life. I don't think I can do that forever. I don't think it would be healthy to. It's the realisation that, as much as I'd love to, I can't change the past.
"You have to carry with you the shame and guilt that still exist.
"I want to be remembered for my recovery, not my addiction. I also don't want to be defined by gambling."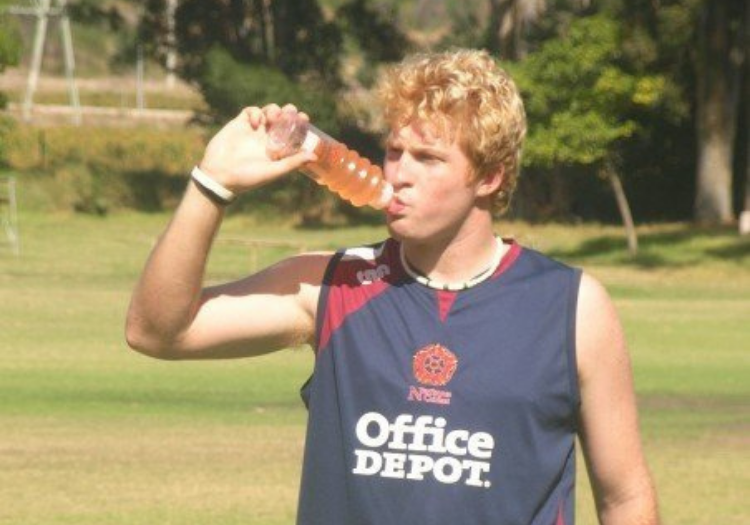 Foster came through the ranks at Northamptonshire but struggled to come to terms with his release (Image: Patrick Foster)
His recall for the bets he placed is among the most staggering aspects of a harrowing read, among them: Hungarian handball, Ecuadorian youth football, the Pakistan Super League, Australian rugby league, virtual horseracing, greyhound racing, Champions League football, and the Indian Premier League.
That's a snapshot. At work, with likeminded colleagues who have been on similar journeys, this is a shared source of fascination. "We mention the name of a horse in conversation, and we can remember putting bets on it," he says. "If you think of how many horse races there are every day, that shows to what extent it really was the most important thing. It really was all I thought about."
He calls it "escapism", the point at which it became a serious problem. At its best, Foster's mind is everywhere at once, able to multitask, look ahead and think backwards. But when he was focused on gambling – in 2017 he held 76 different online accounts under 65 names, as well as VIP membership with seven operators – he was locked in. That year alone, he placed 27,988 bets in 365 days.
"It's about the only thing I've ever found like that in my life: when I was watching a roulette, all I was thinking about was the roulette wheel; when I was watching a horse race, all I was interested in was the horse race. It was a form of pure escapism. That became like a drug in itself because whenever anything was getting a bit much for me, I'd go and gamble, so I didn't have to think about whatever I was struggling with."
When he was let go by Northamptonshire while still a student at Durham University – his first 'failure' in life – he used it for "almost medicinal" purposes.
"Gambling meant I wasn't feeling sorry for myself."
During a period in South Africa, he was a passenger in a car crash in which the driver was killed.
"Certainly, they talk about the links between trauma and addiction. In those moments, there was a justification in my mind, that because I was finding these things really difficult it was okay to do things that might combat it."
The growth of online gambling through the last decade intensified matters. He calls it "Monopoly money", citing a lack of tangibility that made it easier to spend without fearing the consequences until it was too late.
"When it was cash, it felt very real," he explains. "A £30 bet felt like a lot of money. A £3,000 bet online didn't."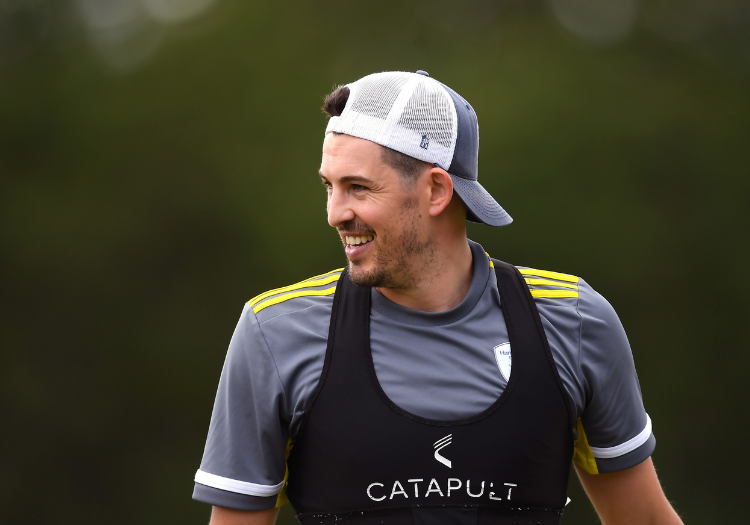 Hampshire seamer Chris Wood spoke out about his own struggle with gambling addiction in 2020 (Alex Davidson/Getty Images)
In December 2010, Foster won £35,000 through a football accumulator on a night out. He put £29,000 straight into a new online account. It is the decision to which he returns most often as a principal 'what if' moment: "I'd change it in a heartbeat, but I can't."
He was a 22-year-old living in London on a £30,000 salary. Used well, his winnings were the deposit on a house. "You hear about these stories of people who have one extraordinary piece of luck and they get out – that's it and it changes their life. I regularly think back to that episode and ask what would have happened."
He wonders how events might have transpired if he had turned to one of his friends that evening and told them how much he had won. Would they have insisted the money be put somewhere safe? Foster reckons so.
"It's almost like part of me must not have wanted to because I didn't tell anybody," he reflects. "That was one of the biggest mistakes I made, and that's the role I try to play now: if you do win, good on you, but get out. You'll never do better than that."
He can speak to that statement from experience. That night produced emotions that he spent the remainder of his gambling life attempting – without success – to repeat: a win greater than his annual wage that opened his eyes to what was possible if everything went his way.
The only other win that cultivated a similar sensation was his first.
"For the 12 and a half years that I gambled, I was trying to replicate one of those two feelings," he says. "That is the hardest thing to explain to anybody. Until I won £35,000, I was trying to replicate the feeling of that first win, but you can never replicate it. Similarly, once I got that big win, I was trying to replicate that feeling. But I could never replicate it."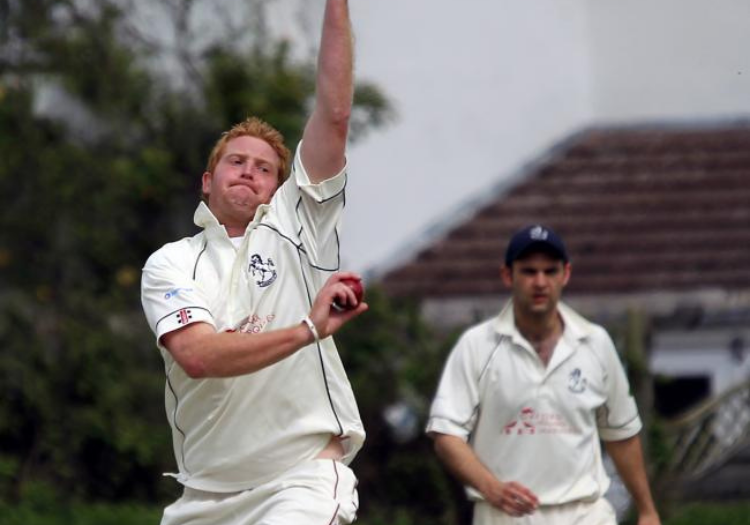 Foster is taking over the captaincy for this season at Horspath CC in Oxfordshire (Image: Patrick Foster)
Foster is convinced that no one becomes addicted immediately but certainly believes he was "hooked" from the moment he stepped into Coral on Saddler Street in Durham's city centre, next-door to La Spaghettata, an Italian restaurant notorious among students as a hub of fun and comfort food.
By March 2018, Foster had 23 outstanding loans, having borrowed money from anyone and everyone – loan sharks and drug dealers among 113 different people – to the tune of £497,000. He recalls detesting the "unacceptable behaviour" that began to form part of his reaction to losses and regretting the person he became. "It took me so far away," he says, from the aspiring cricketer he once recognised.
He would fib about leaving nights out early in order to slip into betting shops or place online bets from his phone in private. There were benders, strip clubs and a sense that he had become "a chameleon" who had lost himself and instead tried to conform to what he believed people wanted from him. "I was never truly myself."
We only briefly touch on cricket over the course of 90 minutes, though it is worth noting that Foster's record shows nine first-class matches, all for Durham UCCE. He once bowled against Virat Kohli while playing for an ECB Development XI. Graeme Swann and Michael Hussey both overlapped as colleagues at Northants.
"It makes me angry when people ask why I didn't just stop. Well, if I could, I would have done"
"I don't want people to read my book and think that gambling was the reason why this guy didn't play for England. The reason I didn't play for England was that I wasn't good enough, but gambling definitely impacted it slightly.
"I have mates who were very good players but didn't get to the point that I did in my cricket career. I'm almost jealous of them in some ways, because they never got to experience what it was like – and I did. I think that's what made it harder."
When he lost professional sport as a vehicle for his obsessive competitiveness, gambling was the closest replica he ever found.
He is back playing at Horspath, an Oxfordshire village club, and has taken on the captaincy for this year, which feels like an appropriate place to end. After all, he says: "Cricket was all I ever really wanted." At his worst, Foster deliberately batted recklessly to get back to his phone. He is in a different place now: still with a fierce will to win and a sense of white-line fever, but a better, remarkable man with a healthy sense of perspective.
"For a long time, cricket was just an outlet for me to get out and hate everything," he says, smiling again. "Now, I genuinely appreciate it for what it is."
Patrick Foster's book Might Bite: The Secret Life of a Gambling Addict (Bloomsbury, £14.99) is available to buy now