Mark Wood has chance for Ashes immortality – like the Typhoon
HUW TURBERVILL: In the absence of Jofra Archer and co, the Durham quick will turn from the most popular players in the dressing to among the most valuable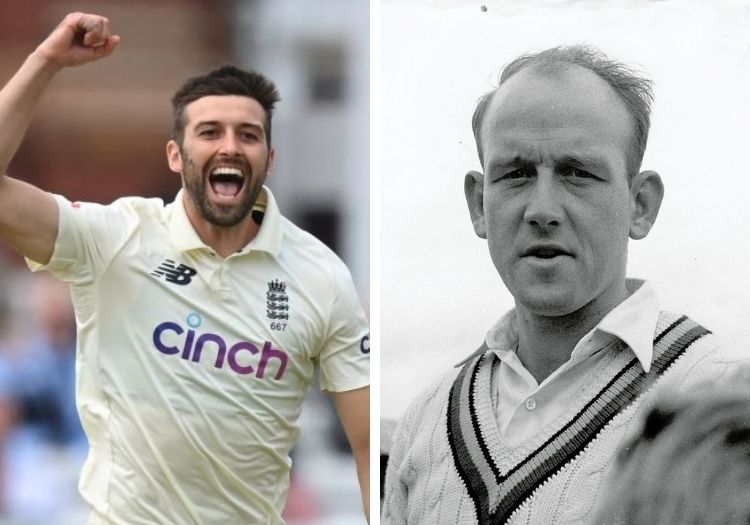 Well, it looks as if it's on then… but it promises to be an Ashes tour like no other.
Quarantine. Enclosed camps. No Barmy Army. No one-dayers even!
I'm upset about that last bit. I fell in love with pyjama cricket down under, watching England's tour in 1982-83 (we were abject, although my hero David Gower made three centuries against New Zealand).
But especially 1986-87… some of it was shown on the BBC, just as I was getting ready for school. England won the Perth Challenge, a one-off tournament celebrating the nearby America's Cup. England beat West Indies. I didn't know that was possible. And Pakistan and Australia. And then they won the World Series Cup – with Australia and West Indies.
Ian Botham smashing Simons Davis and O'Donnell everywhere. Chris Broad bathing in runs. Mike Gatting and 'Daffy' DeFreitas partying with Elton. Graham Dilley having the tour of his life. The classy Allan Border and Dean Jones. That scintillating music – New Horizons. Richie Benaud, Tony Greig, Bill Lawry and Ian Chappell calling the shots. It was awesome.
I went as a backpacker in 1994-95, to see England lose to Zimbabwe and Australia A. Not so good – although we had some fun bumping into Merv Hughes. But 2006-07 was interesting… Andrew Flintoff's side lost the Tests 5-0, but Michael Vaughan returned from injury for the VB Series. He opened up his mini-bar, everyone got blottoed and England won, with Paul Nixon chirping behind the stumps.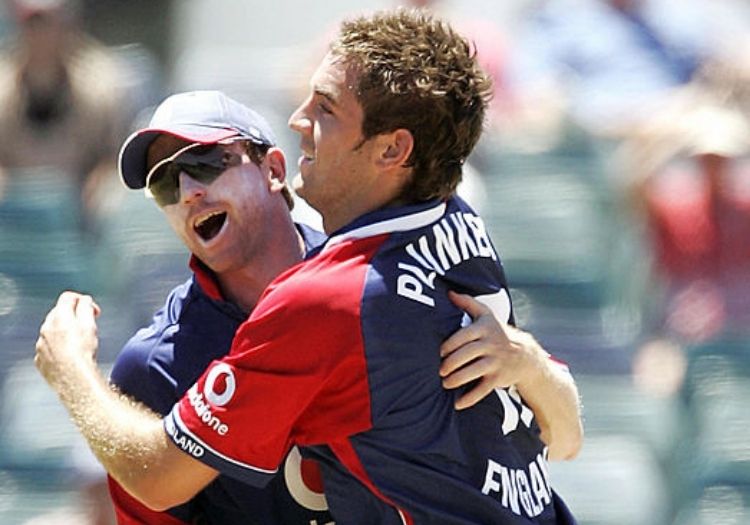 No ODIs means no repeat of England's remarkable 2006-07 success
It won't be the same without the one-dayers. The Tests will be weird enough too, though.
I'm thinking of Mark Wood. He's 31. This will be his first Ashes tour. It will probably be his last too.
He's always impressed in Tests. Real pace. But of late the stats are clicking into place too.
He started well – 9 for 299 against New Zealand at Lord's and Leeds in 2015. Match figures of 4 for 119 in his first Test against Australia at Cardiff soon after. He then had to contend with a few benign surfaces.
Until lately, when it's been looking good for him again; 9 for 100 against South Africa at Johannesburg in January 2020. And three decent Tests this summer, two against New Zealand, and one against India: combined figures of 11 for 348.
The spectre of injuries hangs over him, however.
The way he hurls his body around like Spider-Man on an ice rink is an accident waiting to happen.
Yes, he won the 2019 World Cup. But this Ashes tour could be the making of him.
The Kookaburra ball stops swinging after 10. You need something special or different out there after that. Wrist-spin. Reverse. Speed. He has the latter two.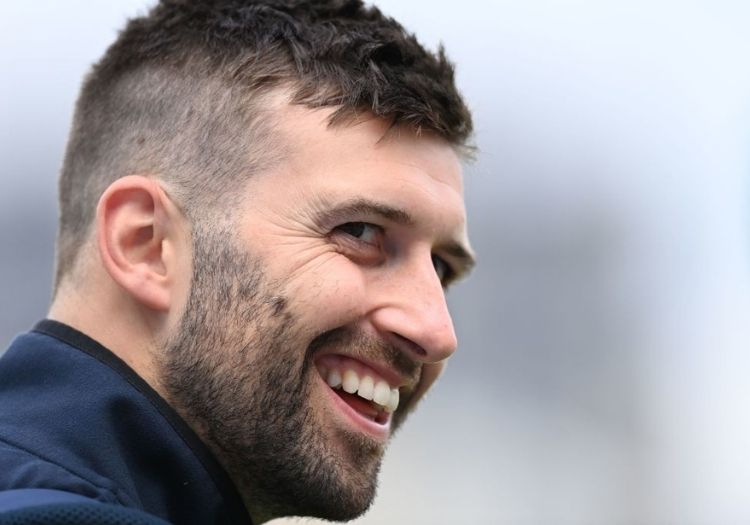 Wood's efforts are finally being rewarded
Frank Tyson had a short career in Test cricket – only 17 matches, with 76 wickets. Yet 28 of them came in 1954-55 – at 20.82 apiece.
He was the spearhead of the England side, the catalyst of that famous 3-1 victory.
He was immortalised. The Typhoon.
The captain was Len Hutton. England are now led by another Yorkshireman, Joe Root. Surely an omen?
In fact, a Yorkie – Ray Illingworth – was also in charge in 1970/71 when another quick made hay in a famous England win, John Snow.
Like Bodyline slayer Harold Larwood before him, he moved to Australia. He coached Victoria to two Sheffield Shield titles and was a commentator on Channel 9 for 26 years.
I'm not suggesting Wood will leave his beloved Northumberland for Australia but helping England win the Ashes down under ensures legendary status.
Yet what a price to pay. Two weeks stuck in a hotel room. Even after that, no freedom to explore such a fascinating country.
It looks as if England are going to go, but you can see why they had to think so hard about it – irrespective of Tim Paine's inane comments.
Please ensure all fields are completed before submitting your comment!