Introducing the Big Block... my brilliant and obvious alternative to The Hundred
FRED BOYCOTT: My idea will keep traditionalists, players, TV companies and newcomers happy with its short, easy-to-follow format. They can thank me later, though I'll happily take any praise right now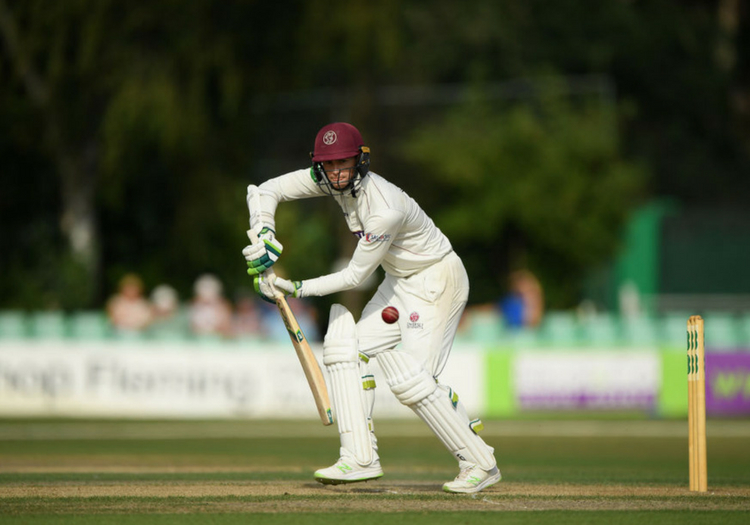 Fred Boycott has introduced the Big Block
As the ECB seem to struggling to come up with a sensible format for its new Sillyball tournament, I have decided to help them out.
My idea will keep traditionalists, players, TV companies and newcomers happy with its short, easy-to-follow format. They can thank me later, though I'll happily take any praise right now.
The following changes are designed to keep players in the right frame of mind for playing proper four and five-day cricket and give new spectators a taste of the real game.
The new tournament will be known as 'The Big Block' and will be played, as it so happens, in a big block, right in place of where the T20 Blast used to be.
All 18 counties will participate, each innings will last an hour, 20 six-ball overs (remember those?!) will be bowled - notice the less-than-slothlike over rate, and the whole thing will allow the BBC plenty of time to get Eastenders on during peak viewing hours, which seems to be a major requirement. Not that it matters to us, we're an Emmerdale household.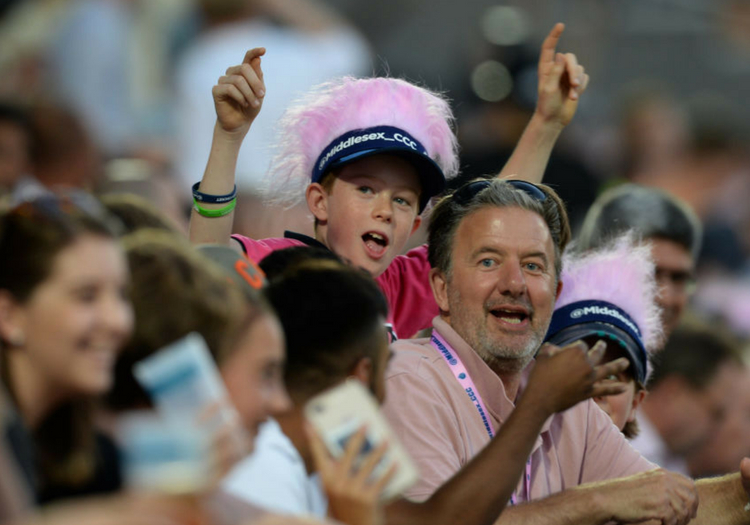 Kids will flock to see the best in the business score the fewest runs
The rules...
1. The winners of each game shall be the team that loses fewer wickets
2. In the event of this being equal, the team that scores fewer runs shall win
3. In the event of all this still being equal, the team that hits the least number of edges with the bat shall win (umpires will signal an edge to the scorers by gesticulating with a thumbs down gesture)
4. Bowlers can bowl up to 10 overs each, because quite simply four overs is not enough to break into a sweat. Even if they are bowled back-to-back 
5. All extras conceded by the bowling side will be added to their own score. For the sake of this rule overthrows will count as extras. No extras can be awarded to the batting side
6. All teams are to wear white clothing, with no names or numbers on the back. It shall be played with a red ball, there will be white sightscreens and all the pitches shall be uncovered
7. Duckworth-Lewis will be scrapped. Teams must complete their matches whatever the weather. This will be known as the Boycott-Boycott Method
Games won't take long and will continue in all weather under the Boycott-Boycott Method
The result of all this, as if it wasn't abundantly obvious, will be that batsmen will learn how to dig themselves into a rut and stay in it. Defensive play will thrive. Slogging will be eliminated.
There will be plenty of time to get the overs in as there will be virtually no boundaries to slow down ball retrieval. No migraine-inducing 10-bar barrage of new-fangled 'music' every other delivery. And no ridiculous flame-throwers or boundary acrobatics.
There will be all the elements of Test cricket in a handy childsize portion. We will even give the kids cards printed with massive full stops to wave at every dot ball
Spectators will flock to it.
Batsmen will be encouraged to protect their wicket at all times and eliminate any kind of risk in their shot selection. In time, the forward defensive will once again become an art form. Schoolchildren will know the scoop and ramp only as aparatus for building sites and ice cream parlours.
The key to winning will be taking wickets. Bowling will be attacking and slip fielding will return to the one day game in more than an ornamental capacity.
But don't fear, gimmick-lovers. We will keep one aspect of our era of slogging. The names.
Forthwith our counties shall be known as: Surrey Sloths, Lancashire Lollopers, Sussex Stonewallers, Worcestershire Unshakeables, Warwickshire Wafters, Yorkshire Diggers, Essex Endurance, Derbyshire Defenders, Durham Blockers, Leicestershire Limpets, Nottinghamshire Nuggets, Hampshire Humdrum, Glamorgan Grinders, Kent Toilers, Somerset Snails, Middlesex Plodders, Gloucestershire Stalwarts and Northants Intransigents
You're welcome, ECB.
Please ensure all fields are completed before submitting your comment!