Brian Lara International Cricket 2005: The greatest cricket game there ever was
THOMAS BLOW: There are many reasons why young adults love cricket – and one such reason is a certain video game that's now more than 13 years old...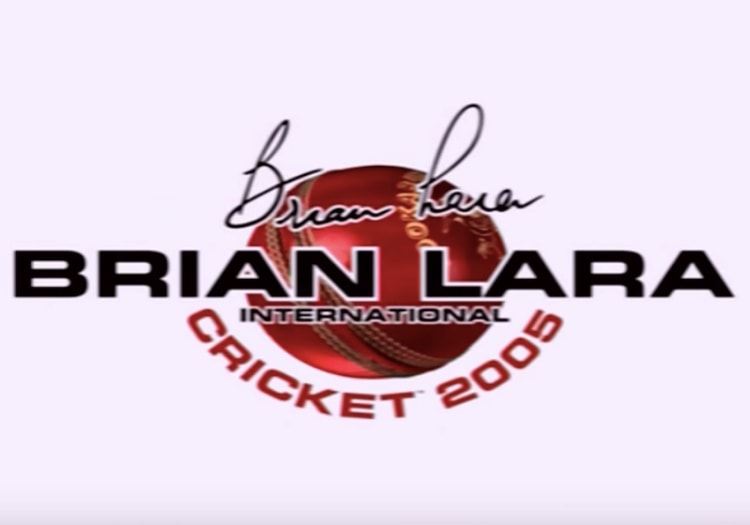 Many young people in their twenties can look back on their short lives and figure out exactly why they love cricket. Is it because of great players like Murali, AB and KP? Or is it due to the countless hours spent bowling at bins for makeshift stumps? Maybe.
The truth is there are many reasons why young adults love cricket – and one such reason is a certain video game that's now more than 13 years old. 
Brian Lara International Cricket 2005 – or Ricky Ponting International Cricket if you are an Aussie – was released by Codemasters in July 2005; just in time for the Ashes.
Pre-loaded with a plethora of international sides and famous stadiums from all over the globe such as the MCG, Old Trafford and Newlands, cricket-loving gamers had the opportunity to enjoy the very best the sport had to offer from the comfort of their bedroom.
Although it had a prequel and a sequel, there was something special about BL05. Since the dawn of the console, cricket titles have struggled to capture the public's imagination.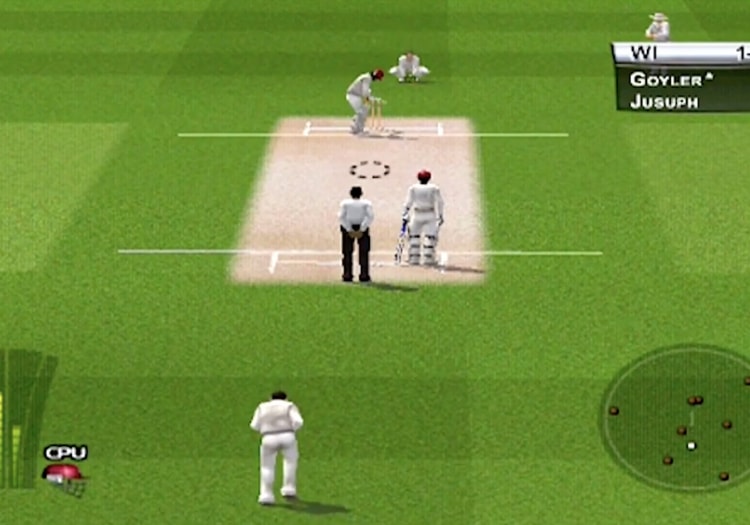 Gameplay
In an ever-growing industry, the overwhelming majority of them have failed to compete with the likes of FIFA, Call of Duty and Grand Theft Auto. This one though, was different – it had a charm, an appeal that so many of its competitors lacked.
But, what made it so great?
Firstly, the commentary was glorious. After the game loaded and the rays of the pixelated sun descended upon the outfield, the camera panned towards the captains in the middle. It was there where you were welcomed by the soothing and reassuring voice of David Gower; a sound that would surely calm the most stressful environments down.
When Gower was not available, Jonathan Agnew was there to promise us those few empty seats around the visibly full ground will fill up as the day progressed.
Sitting in the other commentary chair was Bill Lawry, who gave you a lovely pitch report. Although this tended to be virtually the same every match, it did not matter – it was just pleasant to get that detail. 
"This one though, was different – it had a charm, an appeal that so many of its competitors lacked."
Adding to the entertainment was Ian Bishop – one of the most famous voices in global cricket – and the late Tony Greig, who despite being famed for it, did not pull out his car keys for a virtual pitch report.
It truly was a commentary team to behold; one that puts TMS, Sky Sports, and Channel 5 to shame, not to mention other video games.
Complementing the vocals was the enthralling game modes. The focal point was the 2004 Champions Trophy - the fourth edition of the now defunct tournament.
The contest, which took place in England, featured the United States – who scored just 65 against an Australian attack which included Brett Lee, Glenn McGrath and Jason Gillespie – Kenya and Zimbabwe, and was won by Lara's West Indies side.
Players could also compete in the 2003 World Cup – a tournament remembered for walkovers and Shane Warne's urine – and customisable Test matches. You could even create and develop your own players.
"It truly was a commentary team to behold; one that puts TMS, Sky Sports, and Channel 5 to shame."
Additionally, there was double wicket – quick matches between two and ten overs – World XI series – where players could take on every international side on the planet – and classic matches.
The latter was perhaps the most compelling as gamers aimed to retell, or rewrite, the history of cricket. Although it was most bizarre to have Aggers commentating on live television coverage of the "Birth of The Ashes" Test – a nineteenth-century contest – it was still great to learn about the history of the game through such a niche medium.
There was also the option to play on 'Slog Mode' difficulty, which effectively meant that every ball you hit went for a six, and that virtually all of your deliveries smashed the opposition's stumps in half.
To this very day, star England batsman T Blow remains 1,354 not out during the first Test against New Zealand at Headingley; following the visitors' poor effort of 14 all out. While I never made it as a pro in real life, at least I managed to realise my dreams via the PS2.
BL05, in its own unique way, was also aesthetically pleasing.
When the game started, you were welcomed by the historic words of the 3rd Duke of Dorchester: "What is human life but a game of cricket?" This was followed by a Caribbean-inspired claret colour scheme, music enthused by the world's most prominent cricketing cultures, and a slightly annoying beep every time you selected an option. Lara's signature was also a nice authentic touch.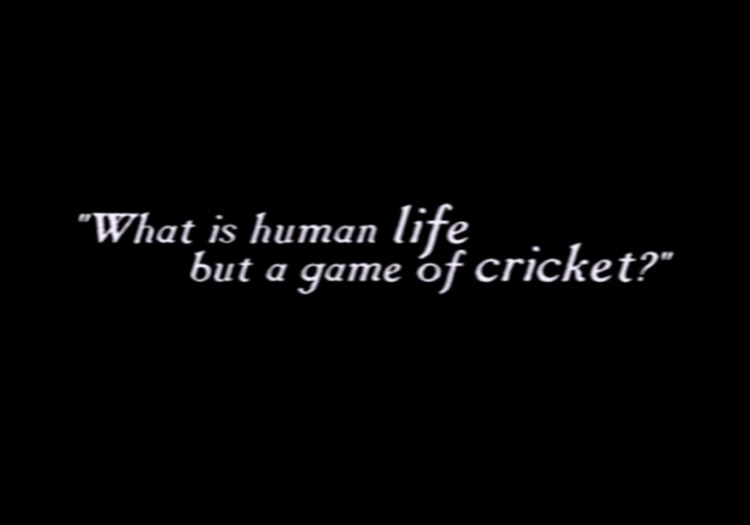 3rd Duke of Dorchester
However, above everything else, what made BL05 so superior to all other cricket games was its lack of rights - and how the creators cleverly, and amusingly, bypassed this problem.
Due to EA obtaining the licensing for Cricket 2005, developer Swordfish Studios were only able to use official names, kits, badges and sponsors for the ICC tournaments. All other game modes anonymised this detail. 
While this may, in theory, seem irritating, cheap and off-putting, it was hilarious, unique and iconic. For some inexplicable reason, there was nothing more satisfying than using A Flantiff - Andrew Flintoff as he's more commonly known - to bowl at D Laymer – you know, the man who went on to coach Australia.
The same can be said about F Edvords (Fidel Edwards) and J Linker (Justin Langer), S Worde (Shane Warne) and K Patterson (Kevin Pietersen), and J Andorsson (James Anderson) and I Al-Huq (Inzamam-ul-Haq).
Because it was still very obvious who was who, these ridiculous names did not deter people. Instead, the audacity and humour of Swordfish Studios' subtle amends added to the game's cult status. Quite simply, it was just another great characteristic – the cherry on top of the cake.
A Flantiff?
While BL05 went on to become a classic, subsequent cricket titles have struggled to make an impact in the mainstream market.
The game's successor, Brian Lara International Cricket 2007, failed to take advantage of the Xbox 360's superior graphics. As a result, the franchise finished there; leaving two new games – Ashes Cricket and Don Bradman Cricket – to compete against one another.
Although these titles are decent, they lack character and humour. The creators have less appreciation for the things we love – such as creative game modes, a unique style, and witty commentary – and spend their time and energy on creating a product ready for gaming's so called 'eighth generation'. 
But that is not what cricket fans want. They want ease, fun and glory. They want comedy, style and individuality. They want A Flantiff's modern day contemporary - B Stocks - playing alongside J Bravesnow, S Bread and his captain, J Rat. If a developer could achieve this, they could stand to succeed in one of the gaming industry's most niche categories.
Will we see another cult classic like BL05 on the market again? T Blow says it is unlikely.
Please ensure all fields are completed before submitting your comment!